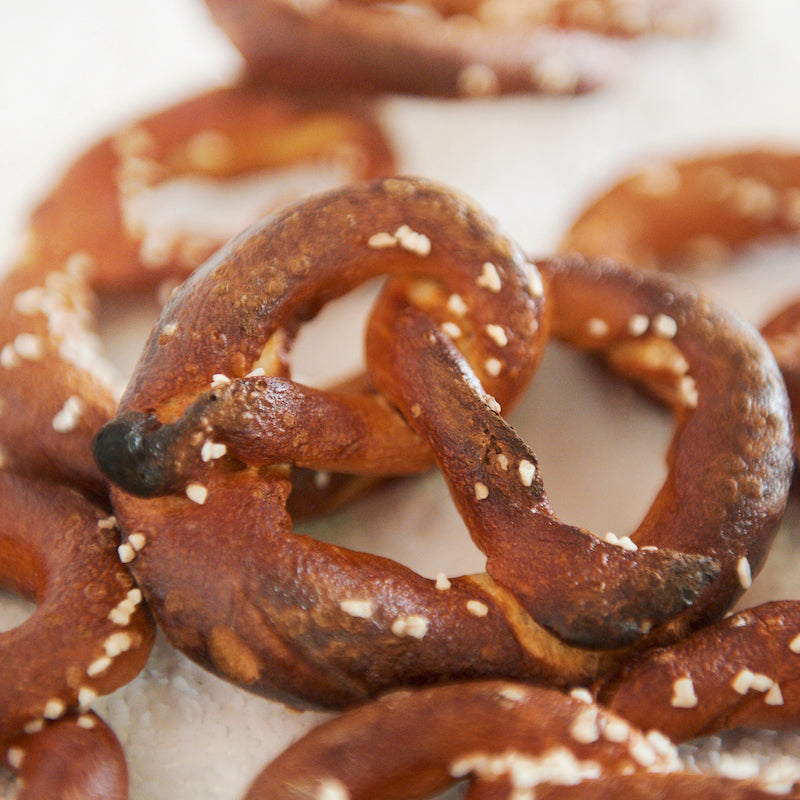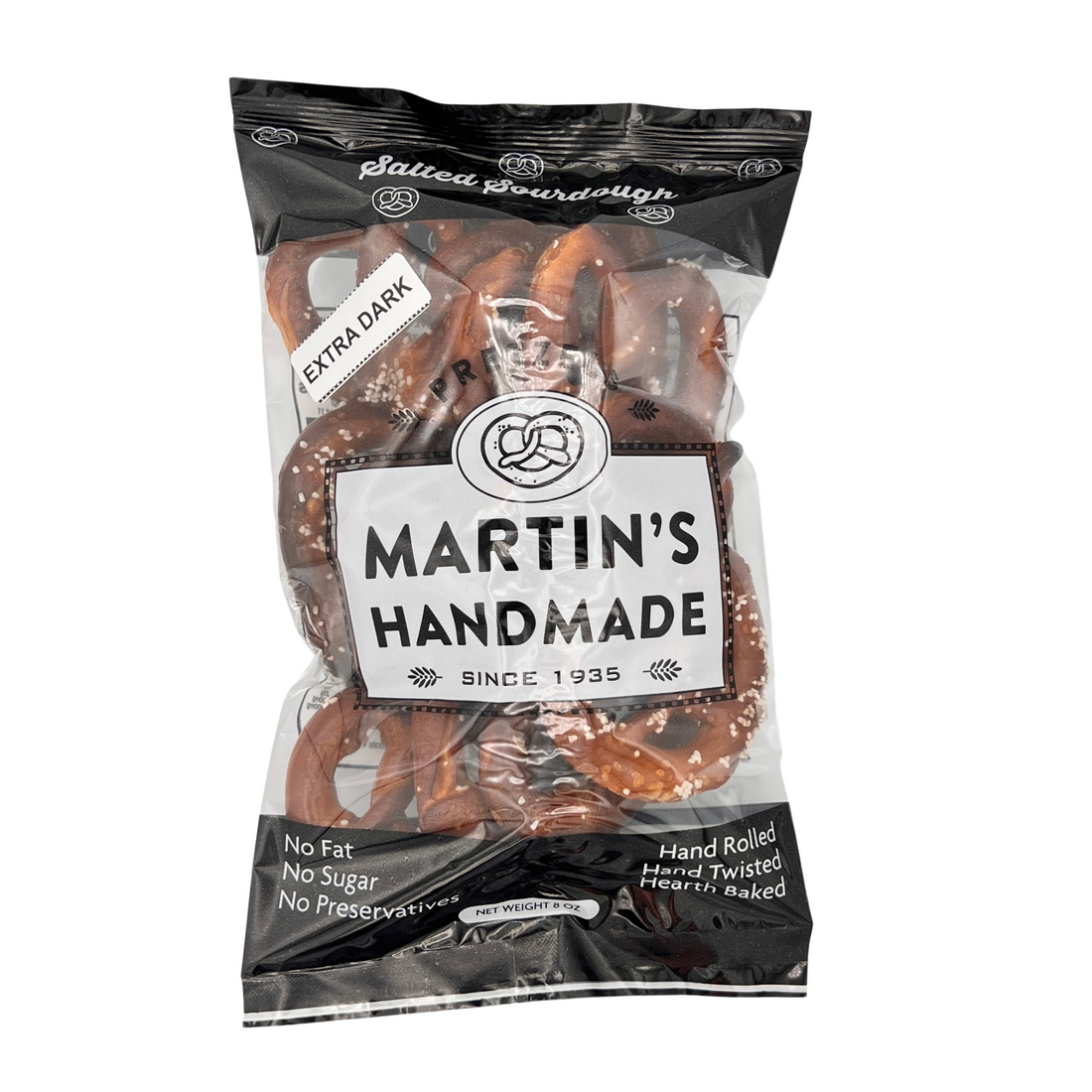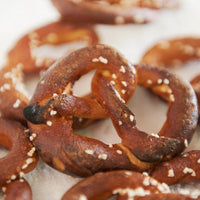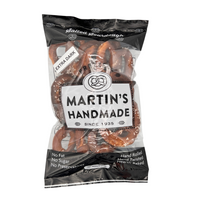 The original hand-rolled, hand-twisted, boiled, baked, and dried pretzel but extra dark flavor. Only five simple ingredients: flour, water, yeast, salt and soda.  No fat, no sugar, all-vegan and using non-GMO wheat, these remain our best-selling pretzels and our Union Square Greenmarket favorite.  Available in 2.75oz snack bags, or larger 8oz bags for the pantry, glove box, or game day tote bag—wherever you keep your pretzels.
All orders will be filled and shipped within 1-5 business days. 
If you have any questions about the status of your order, please contact us at: Hello@MartinsHandmade.com. 
ALL PRETZELS ARE PACKED AS WHOLE PRETZELS. Pretzels are fragile and will break with handling during transit. 
If you are ordering as a gift or need them to arrive mostly whole, we suggest choosing the smaller, 2.75 oz bag options as they seem to hold up better during shipping. For extra protection, order the gift tin or bucket. 
As we say at the pretzel stand, "You gotta break em to eat em!"
Great Pretzels
On a recent trip to Western New York, I had the opportunity to purchase
Martin's extra dark pretzels - I believe it was at a place called Belhurst Castle in Geneva (sorry if I have that wrong!) These pretzels are wonderful. Before I returned home, I had gone online and ordered the 5 bag package. I may try some other of their offerings, but I'm quite sure the extra dark pretzels have become a staple!
Received quickly. Always fresh and delicious
Extraordinary product!
I absolutely love these. I am trying to keep myself to 1-2 pretzels a day but it's hard. I have always loved pretzels as a snack and these are the best!
Issue again with not receiving total bags of dark colors
Inconsistent dark color not in bags. Sorry to report again. Last month it was a lot of broken prices as well.
Almost no salt
Very uneven preparation.many with no salt