OUR BEST SELLER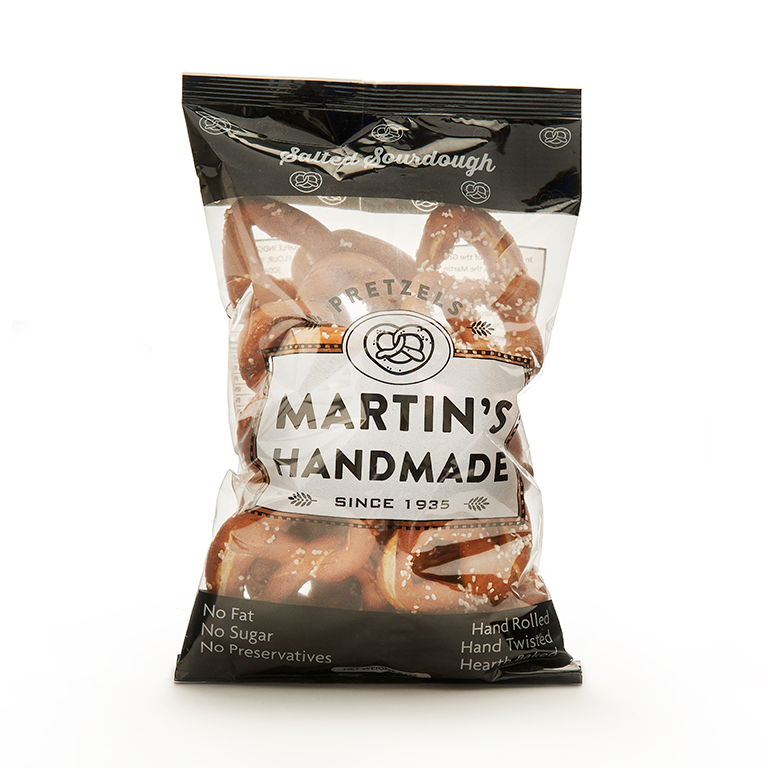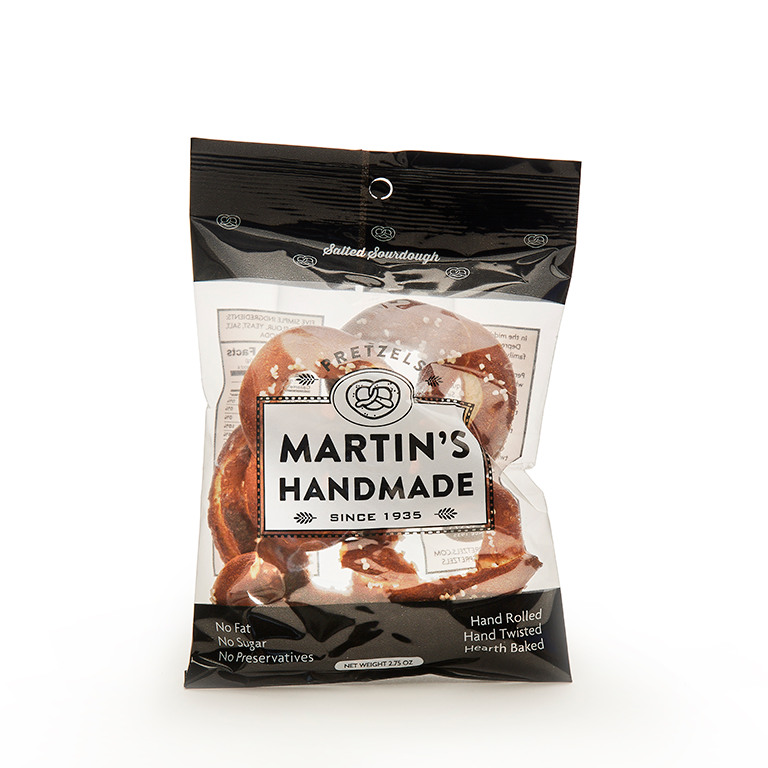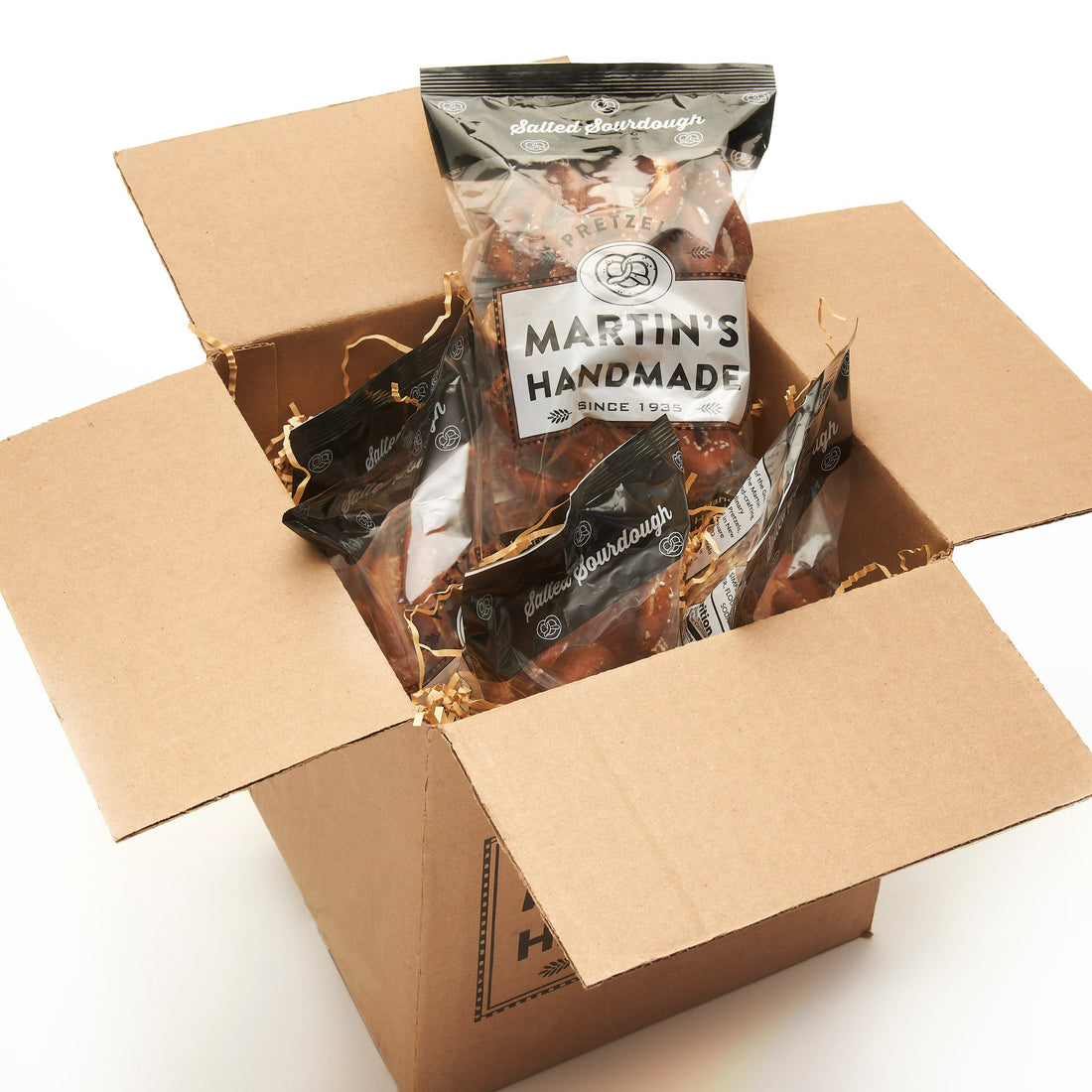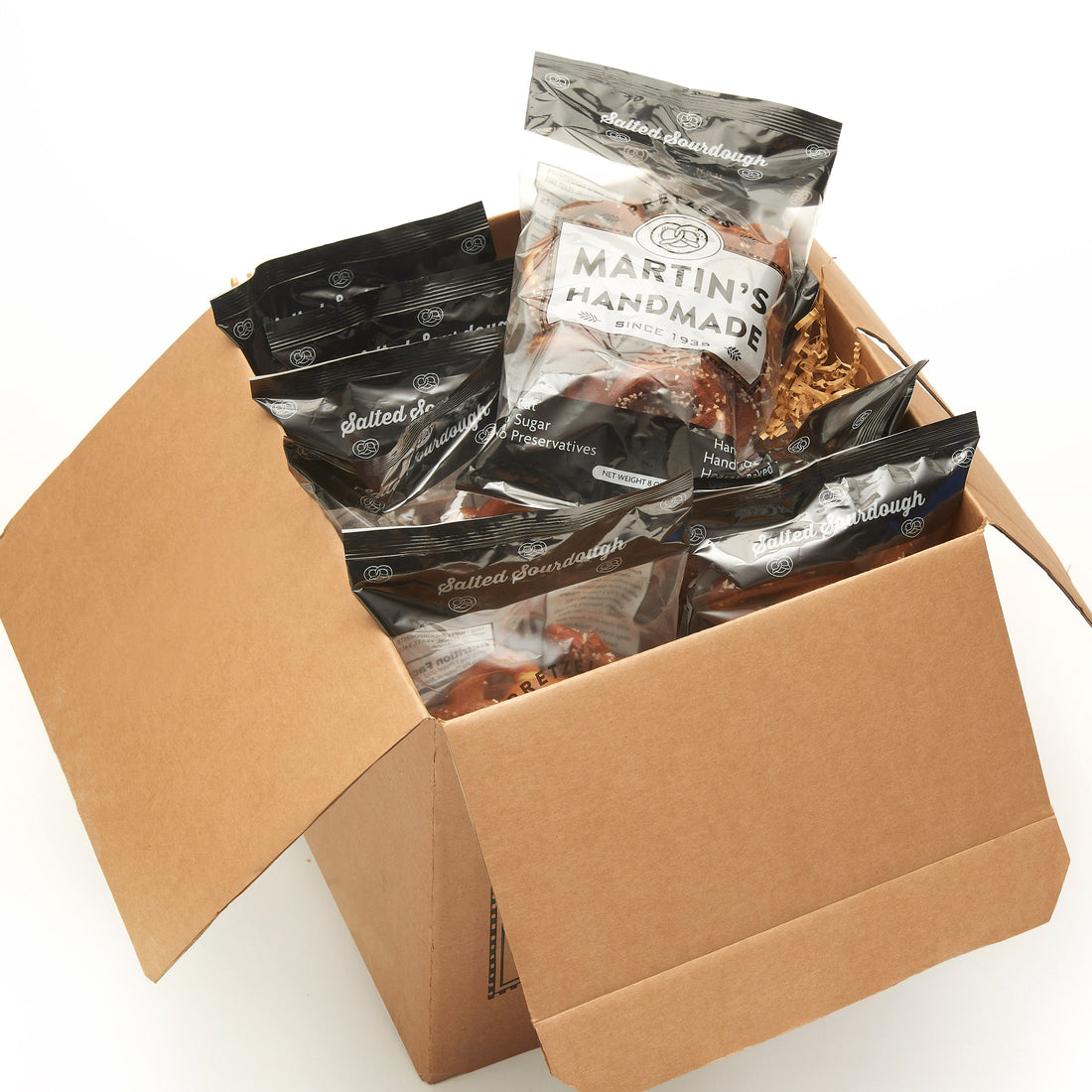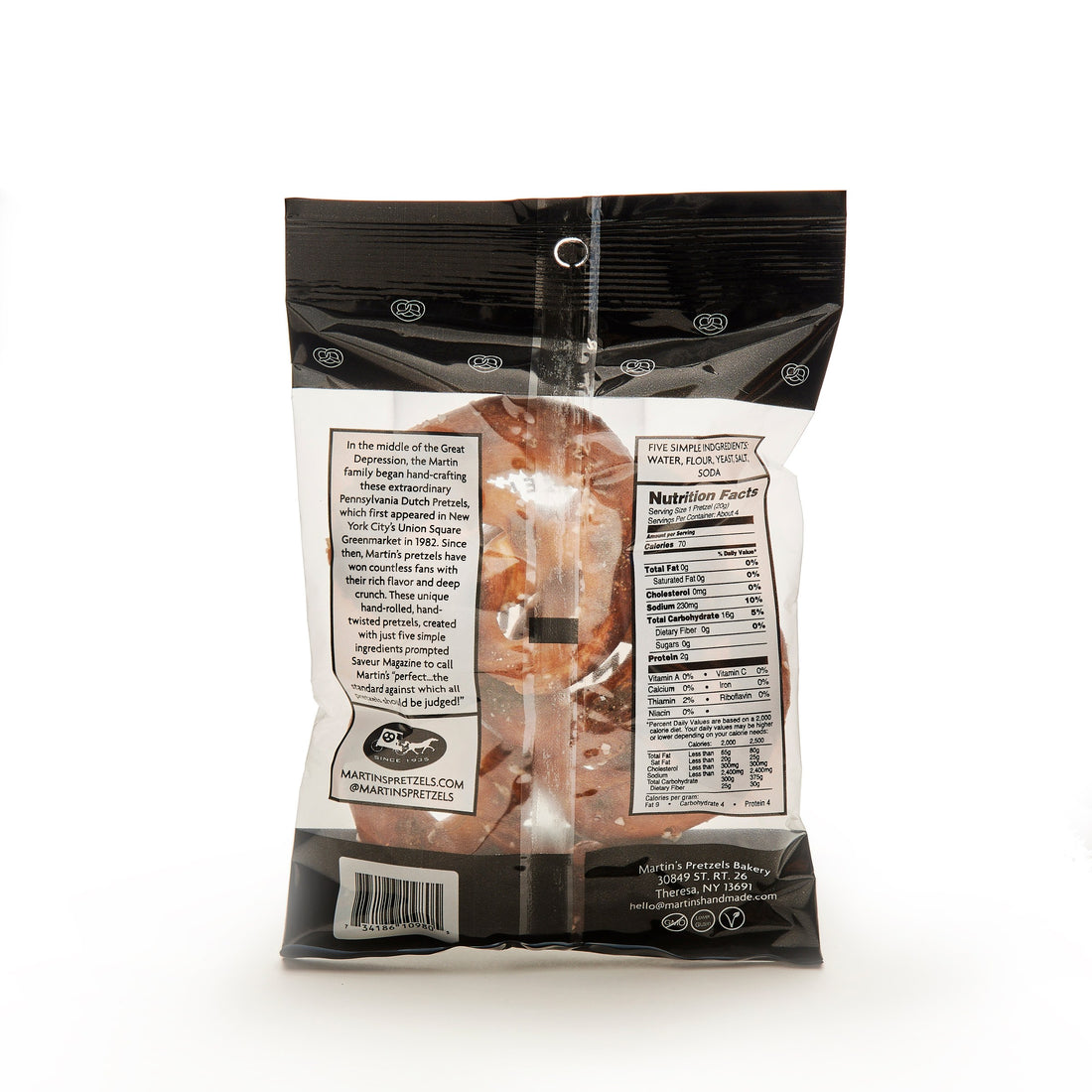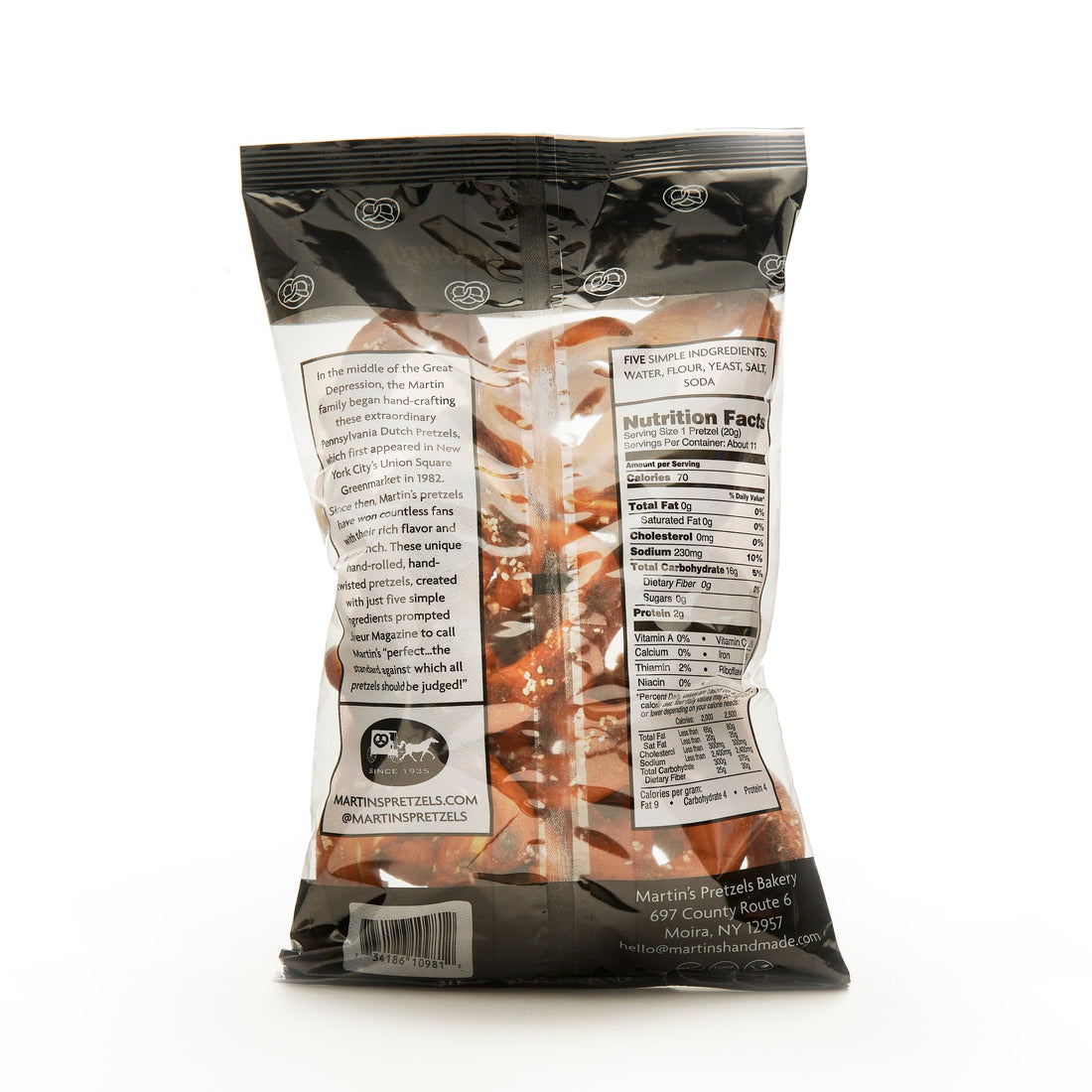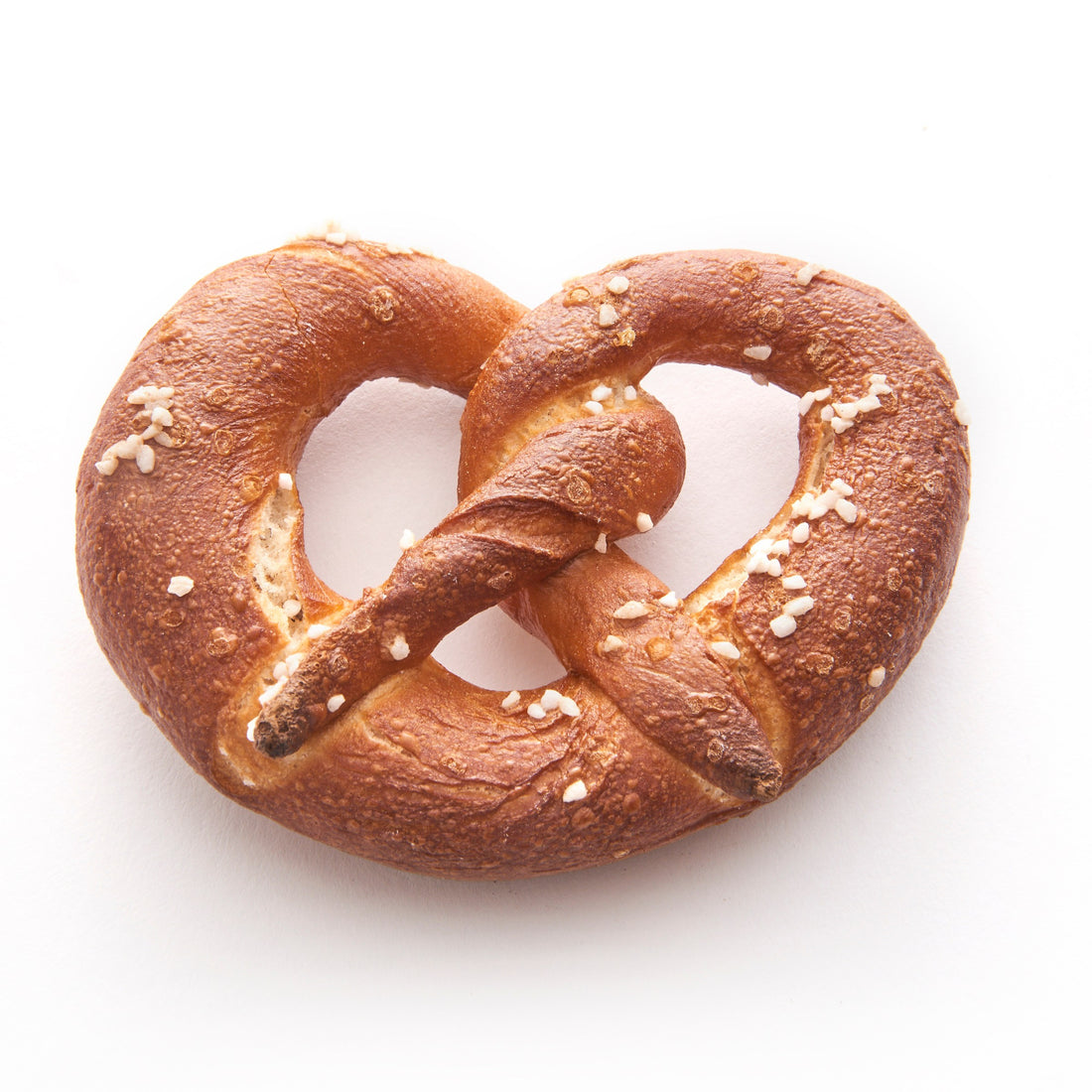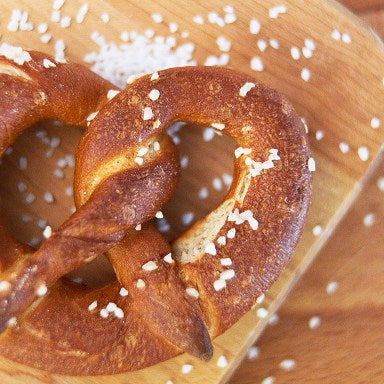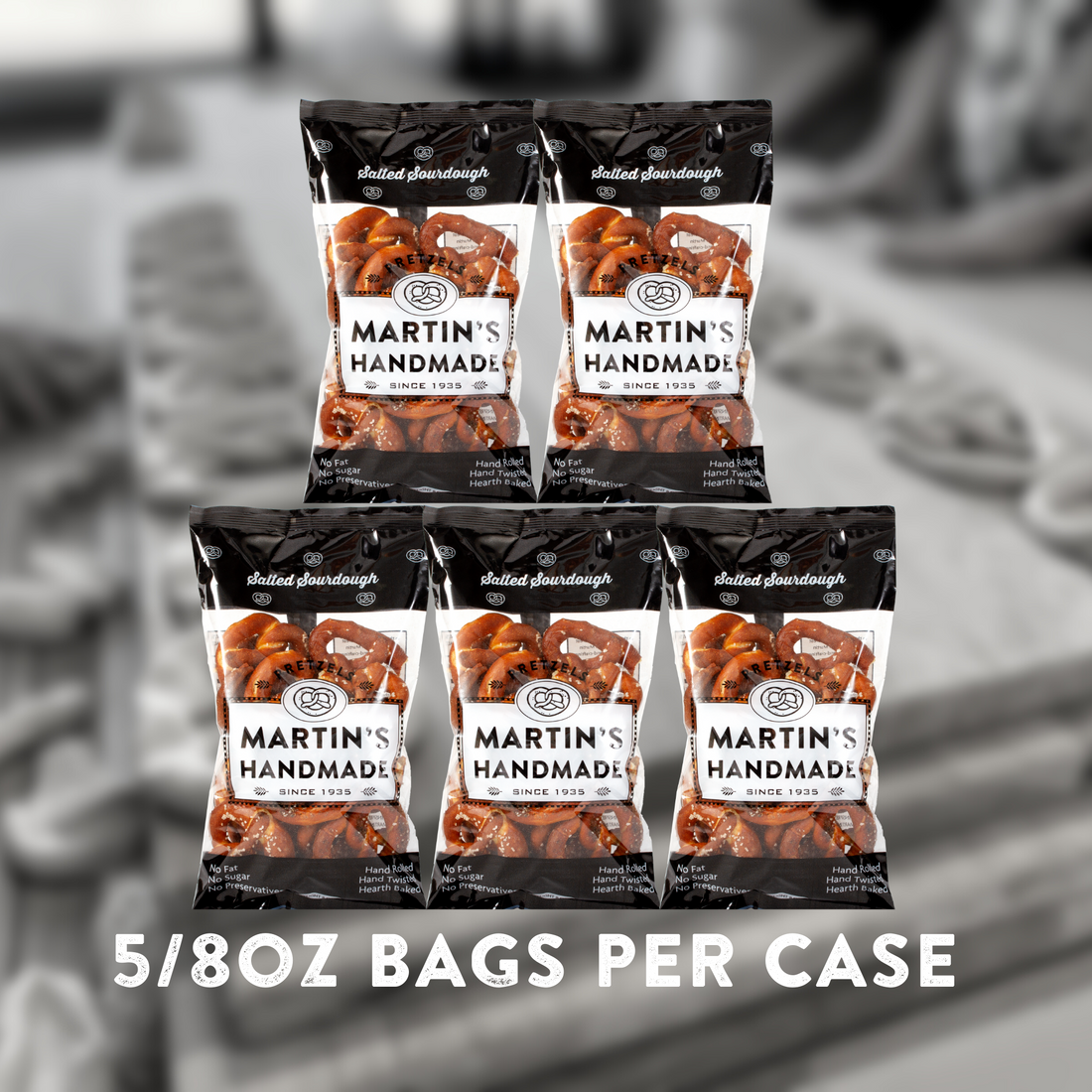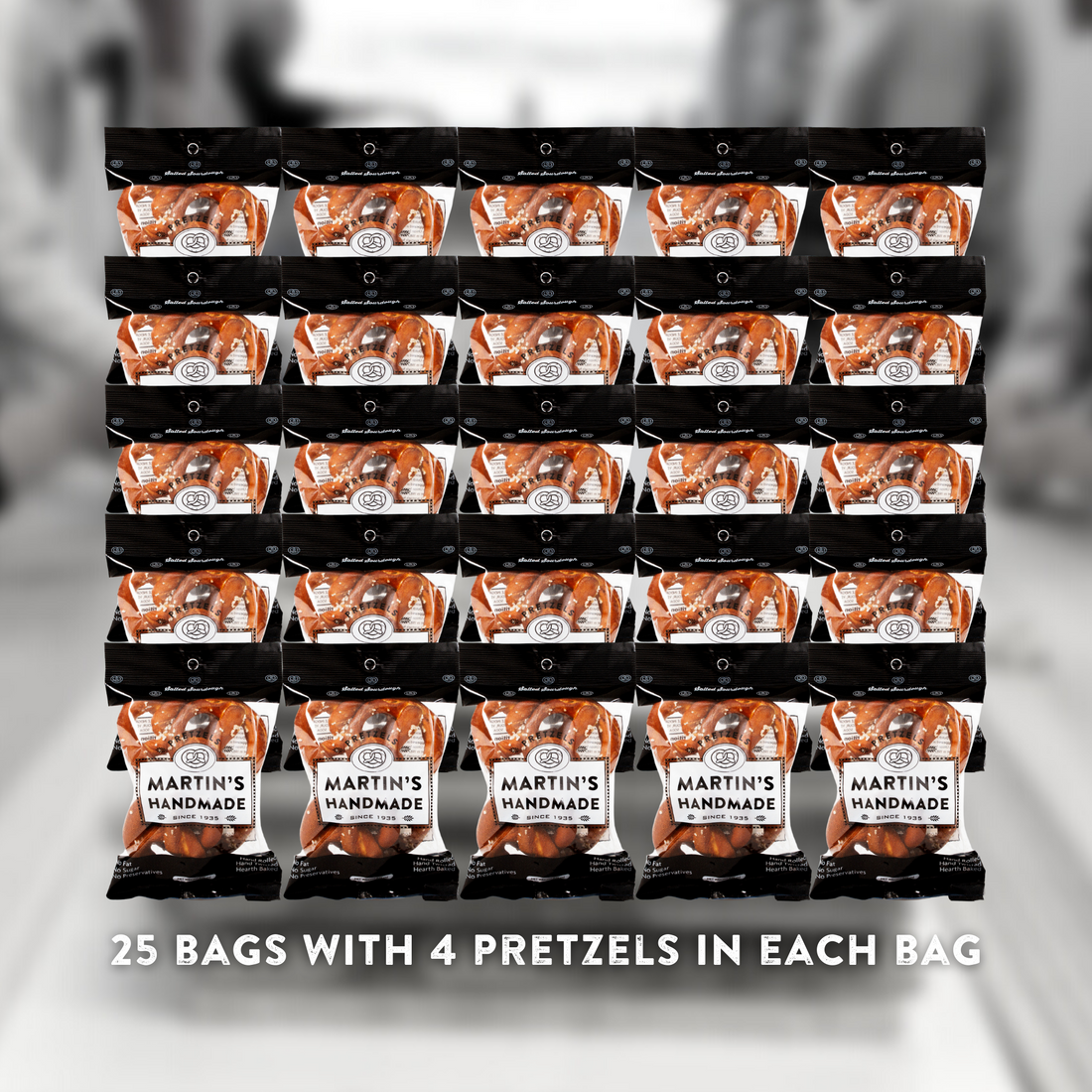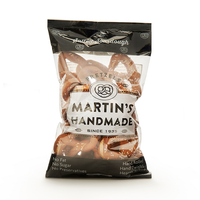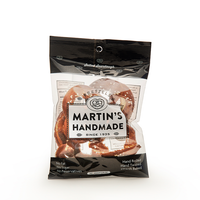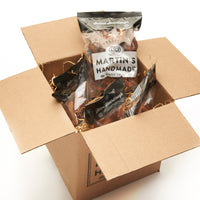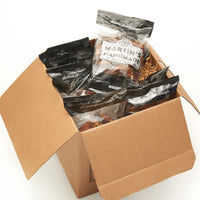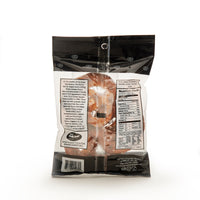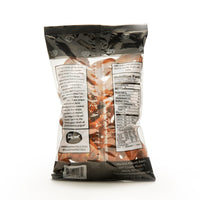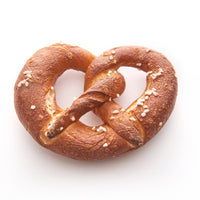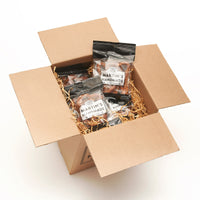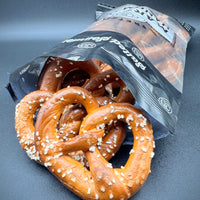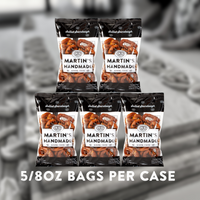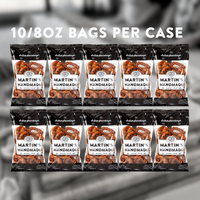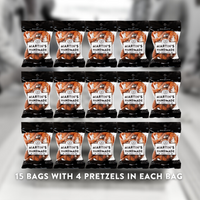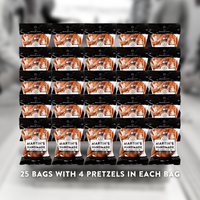 The original hand-rolled, hand-twisted, boiled, baked, and dried pretzel, with only five simple ingredients: flour, water, yeast, salt and soda.  No fat, no sugar, all-vegan and using non-GMO wheat, these remain our best-selling pretzels and our Union Square Greenmarket favorite.  Available in 2.75oz snack bags, or larger 8oz bags for the pantry, glove box, or game day tote bag—wherever you keep your pretzels.
All orders will be filled and shipped within 1-5 business days. 
If you have any questions about the status of your order, please contact us at: Hello@MartinsHandmade.com. 
ALL PRETZELS ARE PACKED AS WHOLE PRETZELS. Pretzels are fragile and will break with handling during transit. 
If you are ordering as a gift or need them to arrive mostly whole, we suggest choosing the smaller, 2.75 oz bag options as they seem to hold up better during shipping. For extra protection, order the gift tin or bucket. 
As we say at the pretzel stand, "You gotta break em to eat em!"
OUR LEGACY
We're one of the last handmade pretzel bakeries left in the country. We're using the same techniques since we started in 1935, when the Martin family began hand-crafting these extraordinary Pennsylvania Dutch pretzels.
Each delicious, sourdough pretzel is made from ingredients sourced from small farms in the northeast.
Handmade forever
Our pretzels are handmade with love and care by our bakers in upstate New York. We source our flour from small farms throughout the northeast and use techniques crafted over generations to create a unique and delicious pretzel for sharing with friends and family. Visit us at our market stands in New York City or order online.
Press
"Crunchy, plump and full of toasty flavor, Martin's pretzels are superb."
"Greenmarket groupies agree it's 'worth salting away your pocket change' (and it doesn't take much') for these 'rock-hard-uber-pretzels" whose 'perfect toasty taste' and 'addictive' crispiness mean for many they're 'the only ones worth eating."
"If pretzels are symbolic of Lent, as George Armelagos, a food anthropologist at the University of Massachusetts, said recently, then we may eat as many as we want for the next few weeks."
"Martin's are a Mennonite family who have grown famous in these parts for their wonderfully crisp, hand-twisted, hand-baked salted pretzels."
"Those who snack in times of stress will find no finer hard pretzels than the hand-twisted beauties from Martin's."
"It is simply delightful to have my big hoard of handmade pretzels, and I thank you ever so much...everybody who has had one has raved."
"These are the best pretzels in the United States," says Alfred Milanese..."They are entirely handmade by Mennonite women-hand-rolled, hand-twisted and hand-tied — so they are filed with small air holes. That's why they're so crunchy and irresistible." These superb pretzels are dark-brown, crusty and sprinkled with diamond-like salt flakes.... My favorite was to serve them: with a stein of non-alcoholic beer."
"Now clear your tastebuds with crunchingly crisp, palate-scrubbing Martin's Handmade Pretzels, which are local favorites at Greenmarkets....They are best lightly salted, but the sodium-conscious can have them salt-free. They are even better spread with sweet butter or as a foil for aged cheddar cheese."
"These pretzels are so good they satisfy even my very picky oldest brother. They are crunchy and flavorful and are made of nothing but flour, water, yeast, and salt."