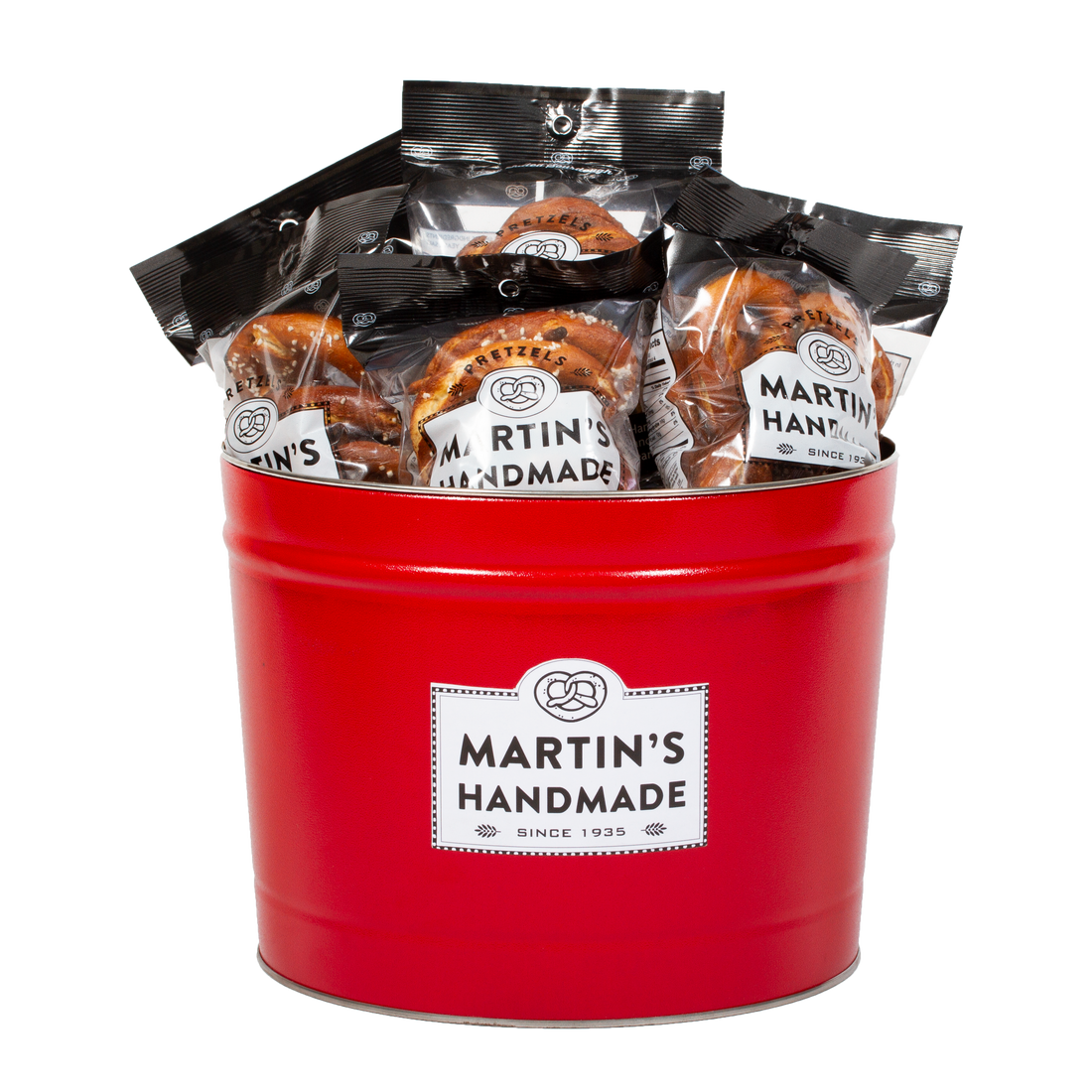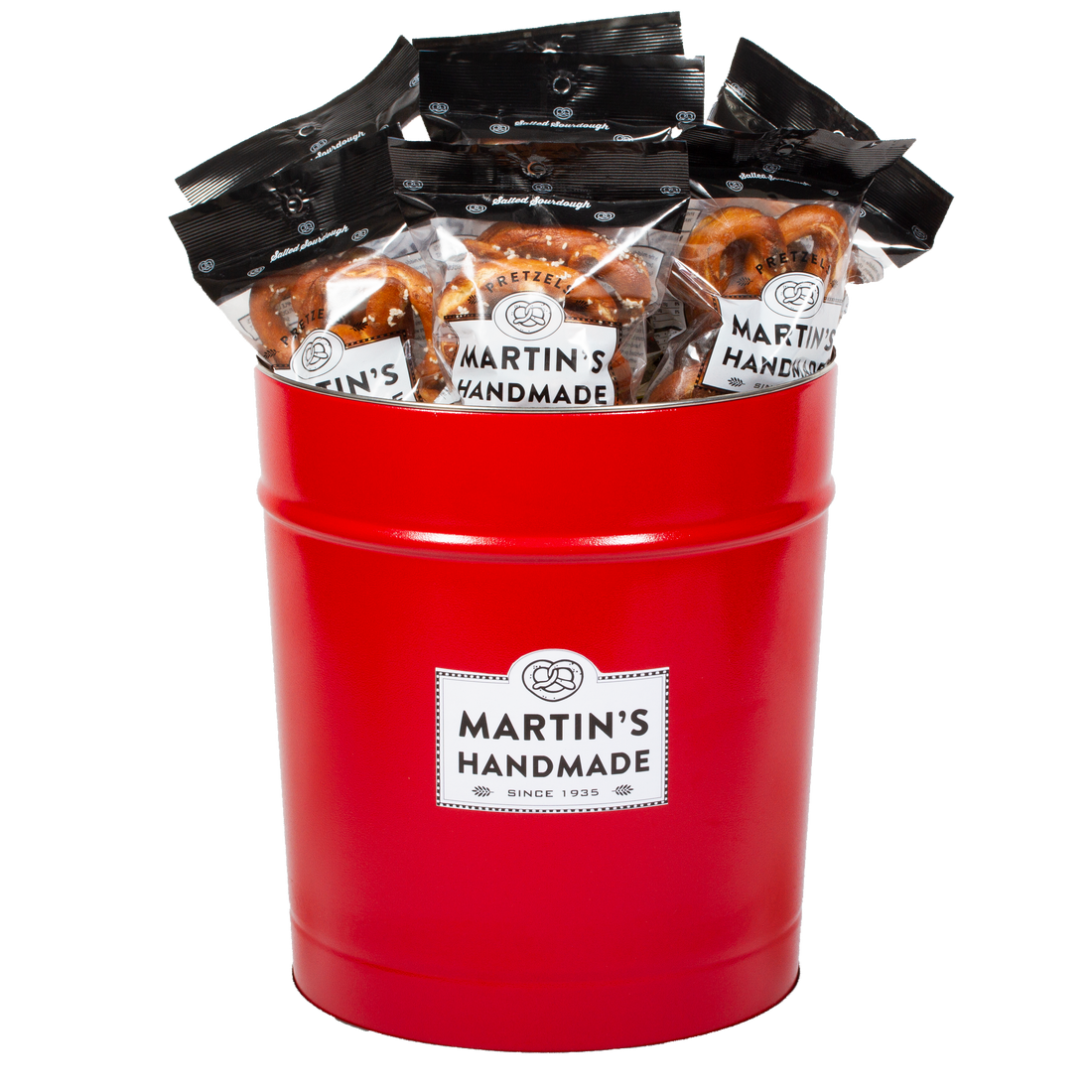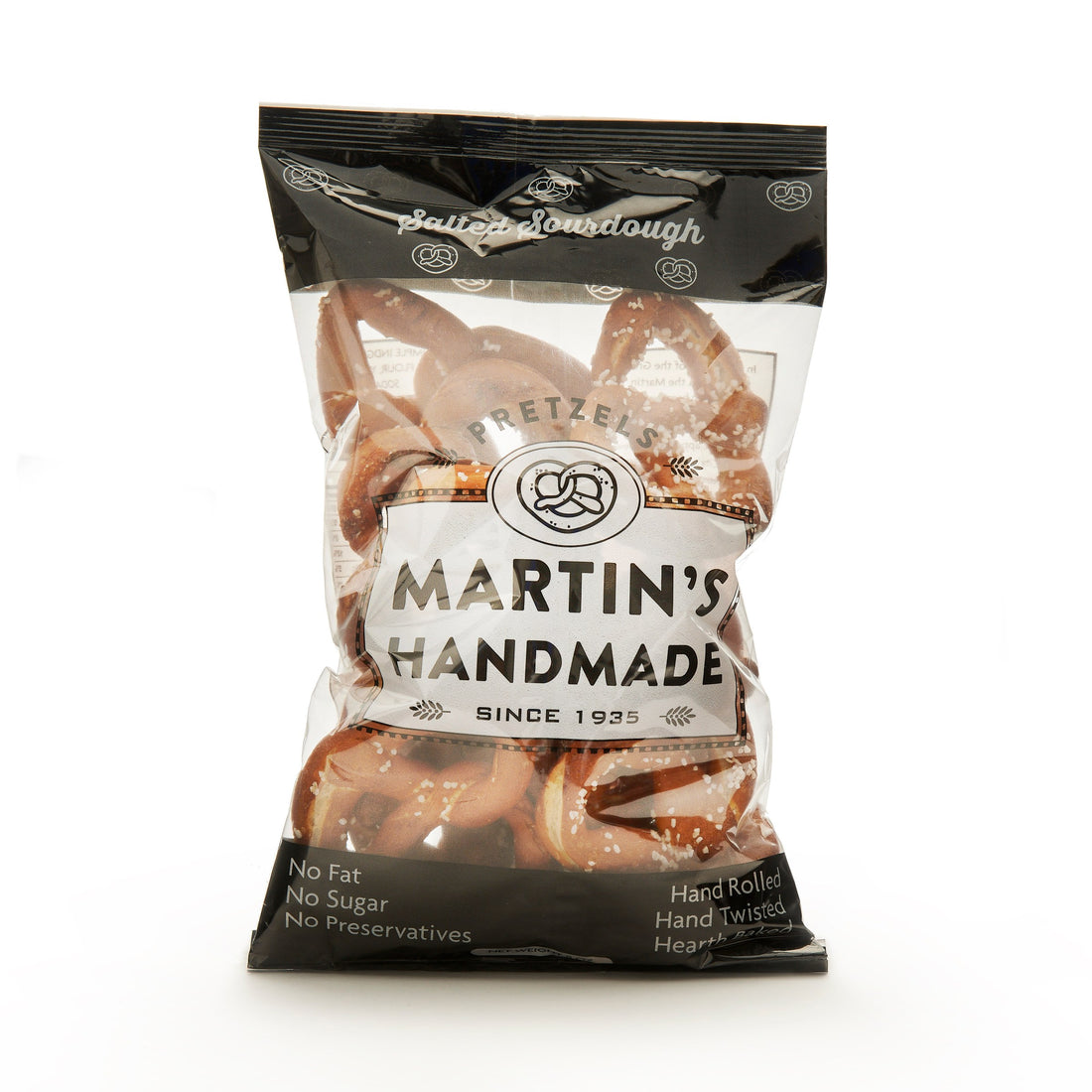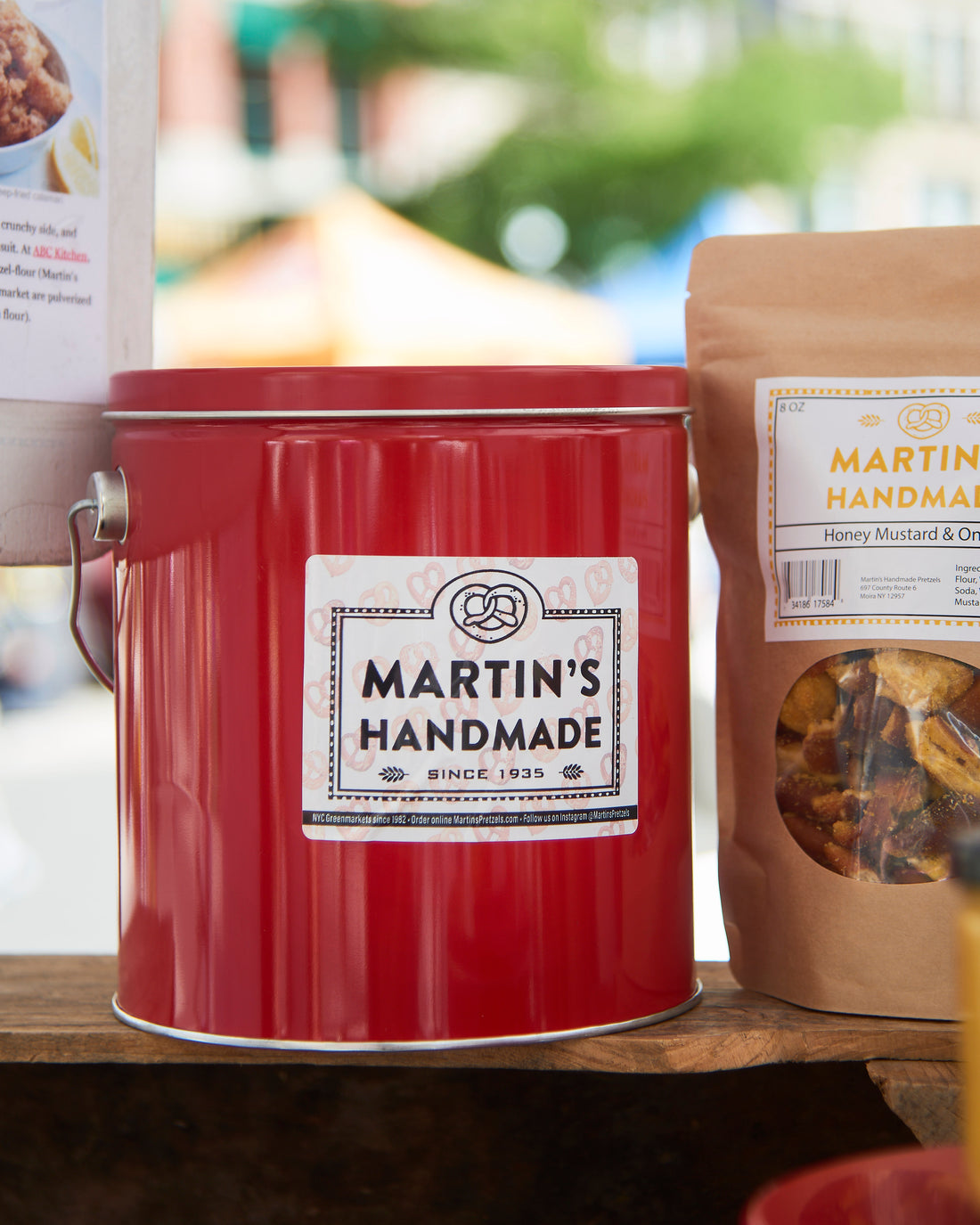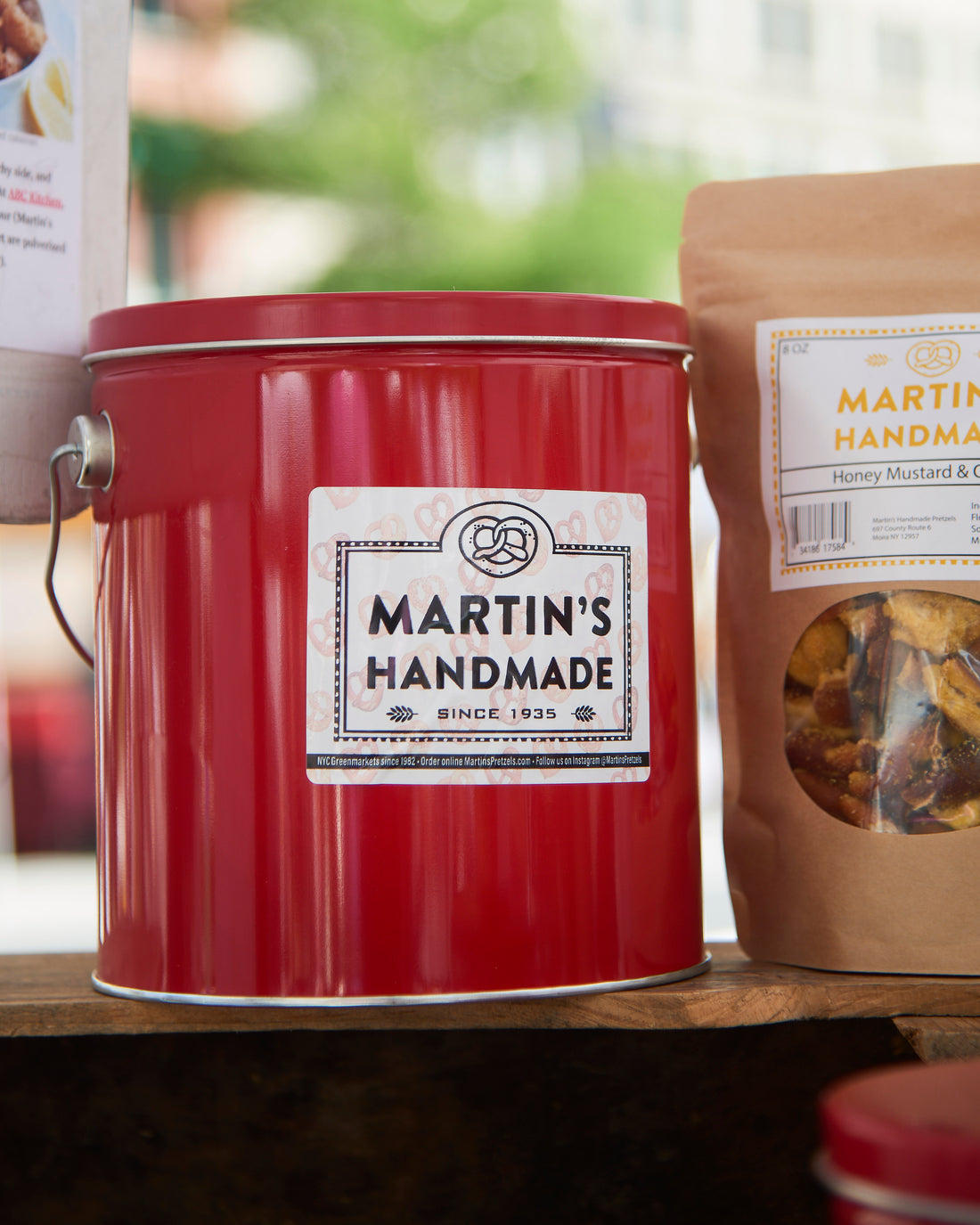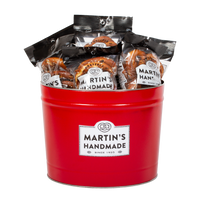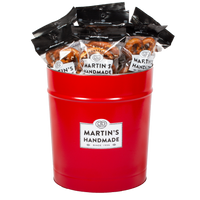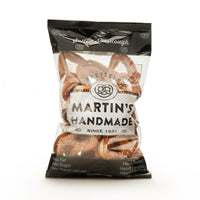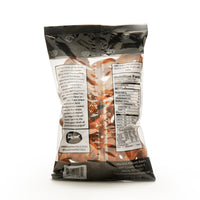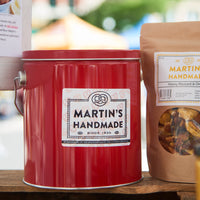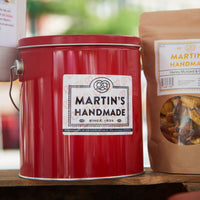 Classic Pretzel Tin in elegant red gift bucket. Choose small or large, packed with 4 or 6, 8 oz. bags of pretzels.
All orders will be filled and shipped within 1-5 business days. 
If you have any questions about the status of your order, please contact us at: Hello@MartinsHandmade.com. 
ALL PRETZELS ARE PACKED AS WHOLE PRETZELS. Pretzels are fragile and will break with handling during transit. 
If you are ordering as a gift or need them to arrive mostly whole, we suggest choosing the smaller, 2.75 oz bag options as they seem to hold up better during shipping. For extra protection, order the gift tin or bucket. 
As we say at the pretzel stand, "You gotta break em to eat em!"
Burnt
Received this Bucket order Aug. 24, 2023, opened one pack of burnt pretzels, not only visually but also in taste. The can seal was below the lid not on it. Very disappointed in the quality control, requested a refund.
Never received the delivery
Christmas 🎄 Present
The kids totally loved them. 😍
The very best pretzel
Always a treat for everyone, especially a favorite surprise at the holidays! Extra dark are so delish! Martins NEVER disappoints!
Great Convenient Gift Idea!
Had no idea what to get some friends but then I remembered they loved Martins Pretzels when they had them at our house. Ordered the Gift Tin and shopping done ✔️!