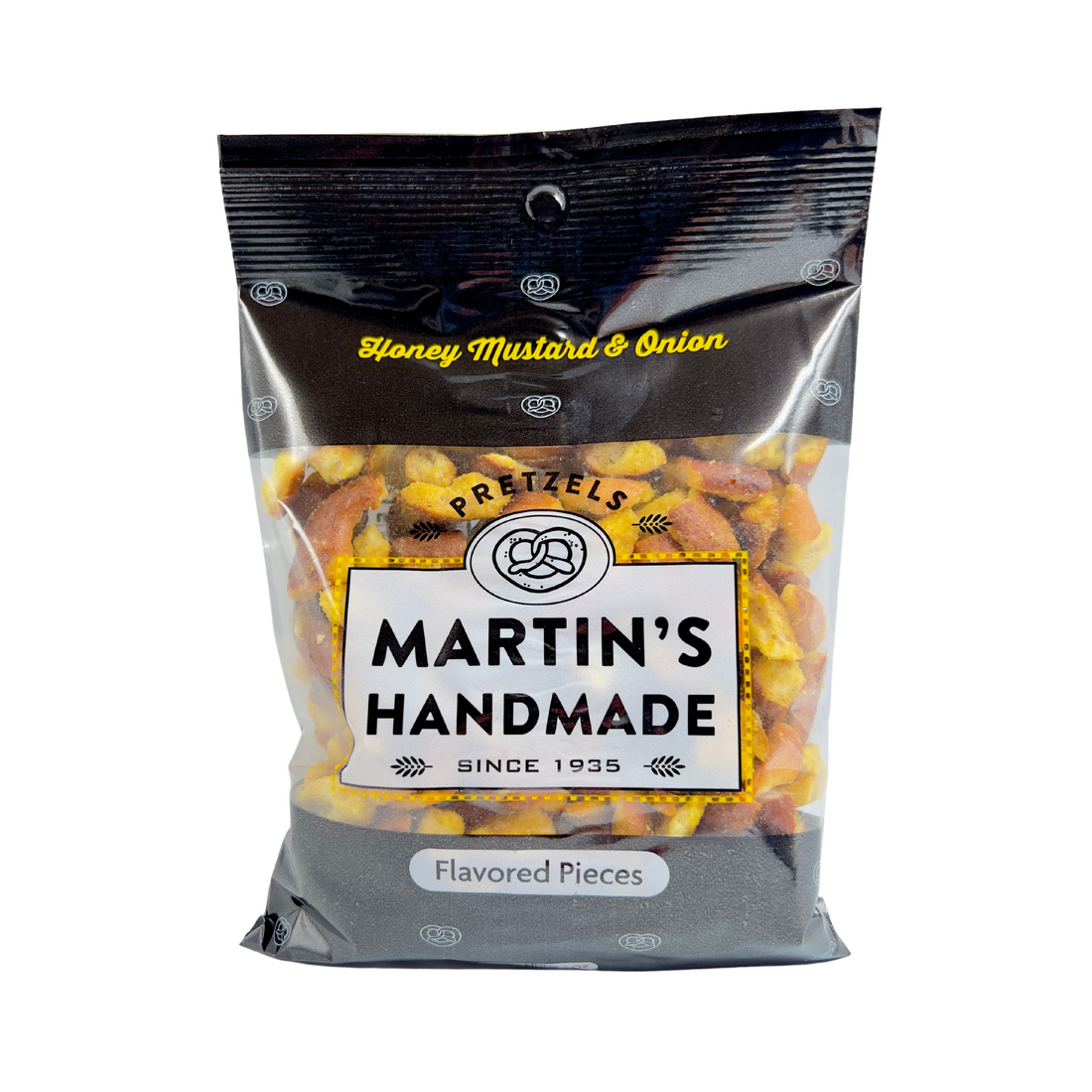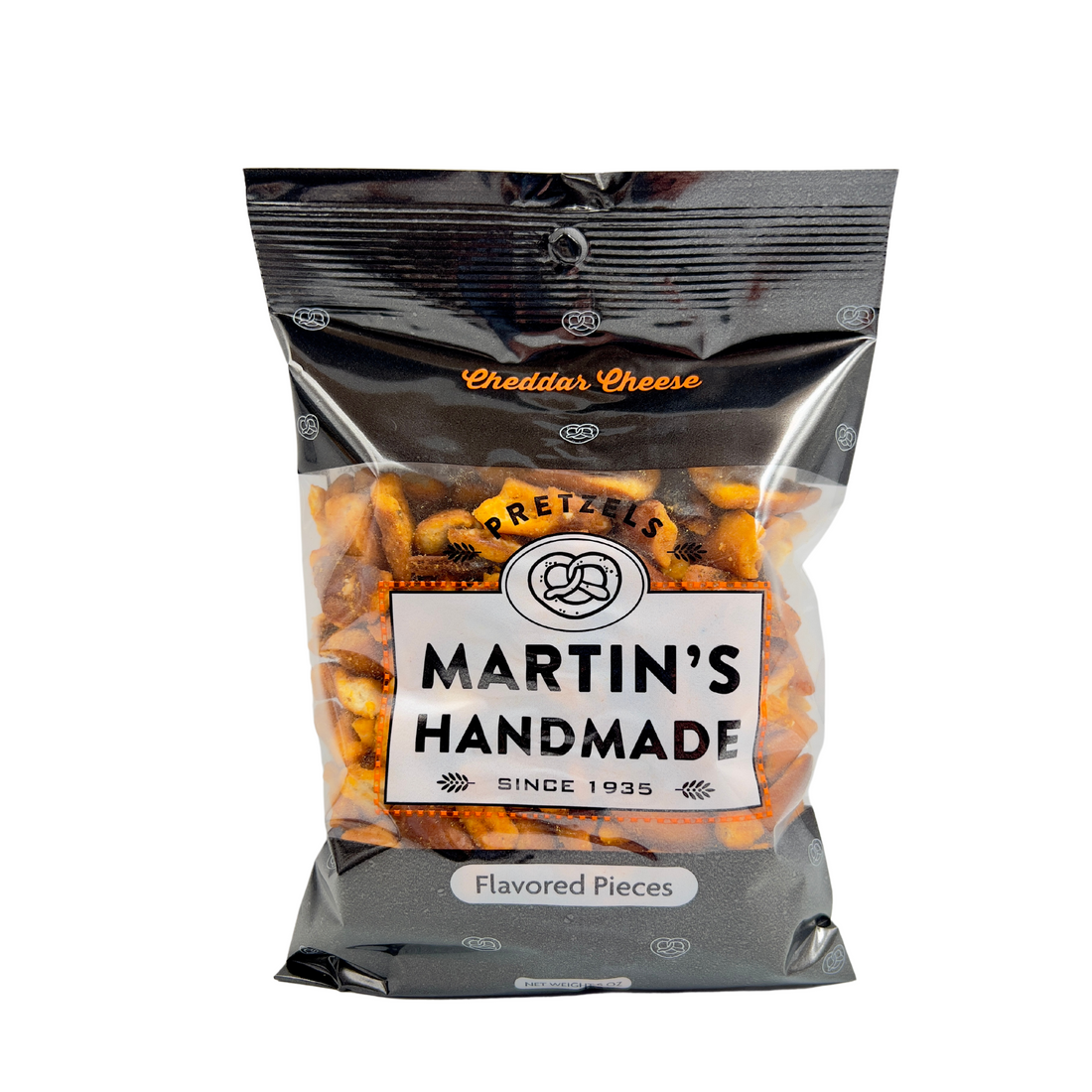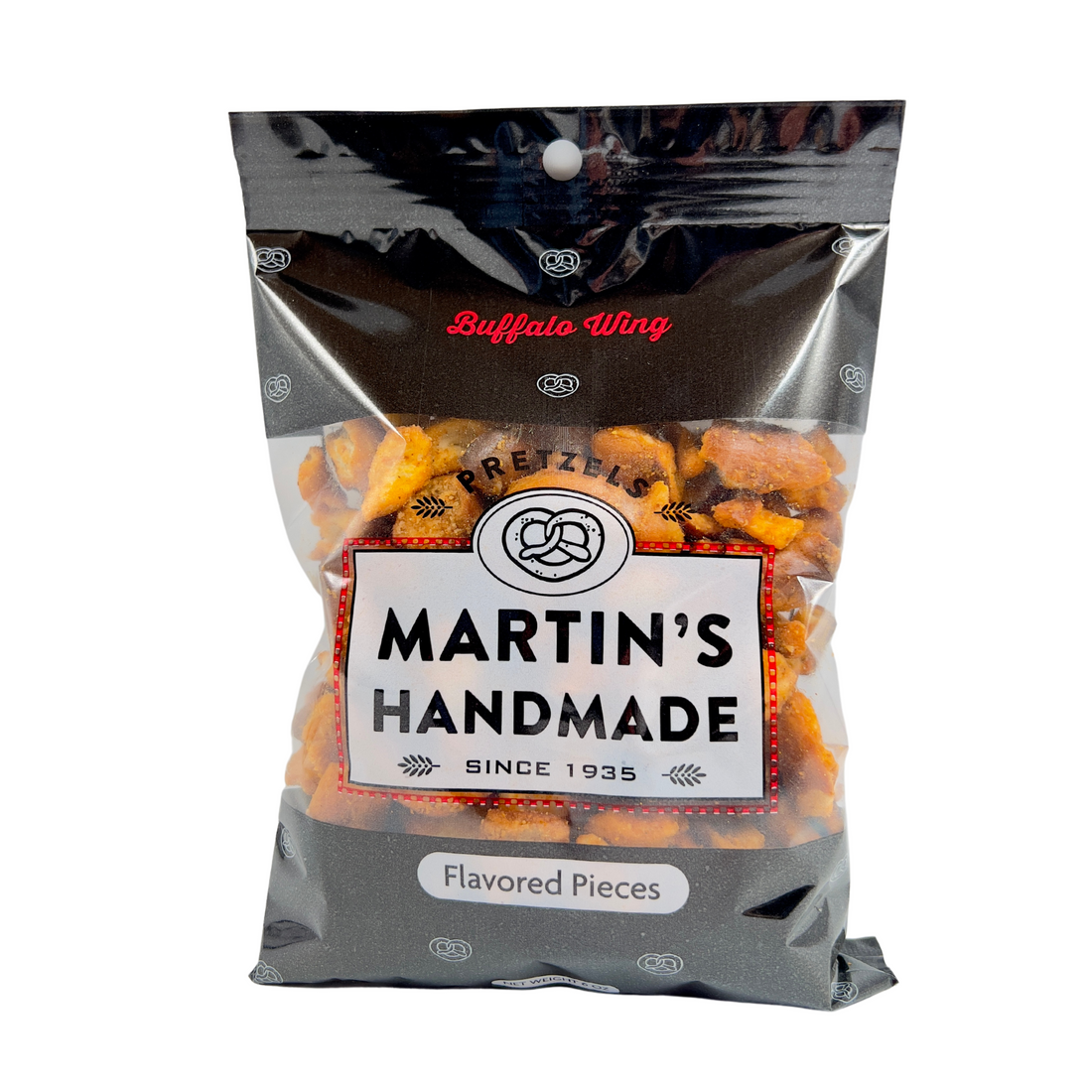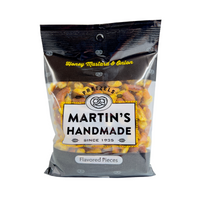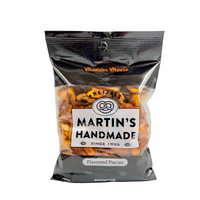 6oz Flavored Pretzel Nuggets
Our old-fashioned pretzels take on flavors with more delicious gusto than a wonderful summer day takes on sunshine.  Now in 6oz bags. 
Ingredients: Water, flour, yeast, salt, soda, canola oil, and flavored seasonings.

All orders will be filled and shipped within 1-5 business days. 
If you have any questions about the status of your order, please contact us at: Hello@MartinsHandmade.com. 
ALL PRETZELS ARE PACKED AS WHOLE PRETZELS. Pretzels are fragile and will break with handling during transit. 
If you are ordering as a gift or need them to arrive mostly whole, we suggest choosing the smaller, 2.75 oz bag options as they seem to hold up better during shipping. For extra protection, order the gift tin or bucket. 
As we say at the pretzel stand, "You gotta break em to eat em!"
Flavored pretzel nuggets
Everyone loves all the different flavors
Tasty
Very good Mustard flavored pretzels.
Extra Dark doesn't mean burnt!
Extra dark does not mean Burnt!! These were terrible!! Burnt! Ugh!
Perfect snack.
These have the perfect combination of saltiness and crunch. That is one of the great things about Martin's Pretzels, I am a big fan of "mouth feel", these are good
Best Pretzels
I found these at a camp store camping, had never seen them before. They were amazing. As soon as I got home I went to your website to purchase 6 more bags. Cheddar is so good!