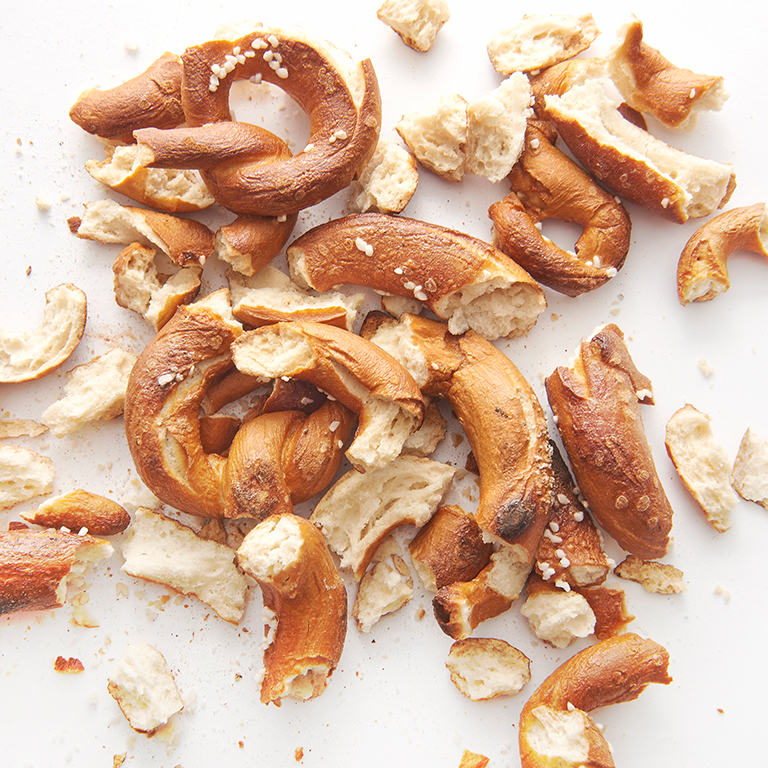 Some of our customers like Martin's so much they'll take them in any shape they break into. Broken pretzels here, packed in bulk single bag
All orders will be filled and shipped within 1-5 business days. 
If you have any questions about the status of your order, please contact us at: Hello@MartinsHandmade.com. 
ALL PRETZELS ARE PACKED AS WHOLE PRETZELS. Pretzels are fragile and will break with handling during transit. 
If you are ordering as a gift or need them to arrive mostly whole, we suggest choosing the smaller, 2.75 oz bag options as they seem to hold up better during shipping. For extra protection, order the gift tin or bucket. 
As we say at the pretzel stand, "You gotta break em to eat em!"
Have still not received
Ordered over 2 weeks ago and have not received. Have received no communication from company about a delay of any kind.
10 days ago and still no UPS delivery.
I have been to the UPS office nearest me 3 x and all the clerks tell me this 1Z87RF440399295676 is not displayed for delivery yet. So I do not think the 4lb box is coming. Sorry, but I am going to ask for my money back and forget about the pretzels.
Broken pieces
They are mostly burnt and have a burnt taste. Not at all what I was expecting. Disappointed!
Best pretzels ever.
We used to live right down the toad on Bethany Road, jump a hop, skip and jump from your pretzel factory next to Engle's Body Shop. Now living in Tennessee and sharing your pretzels with our friends.