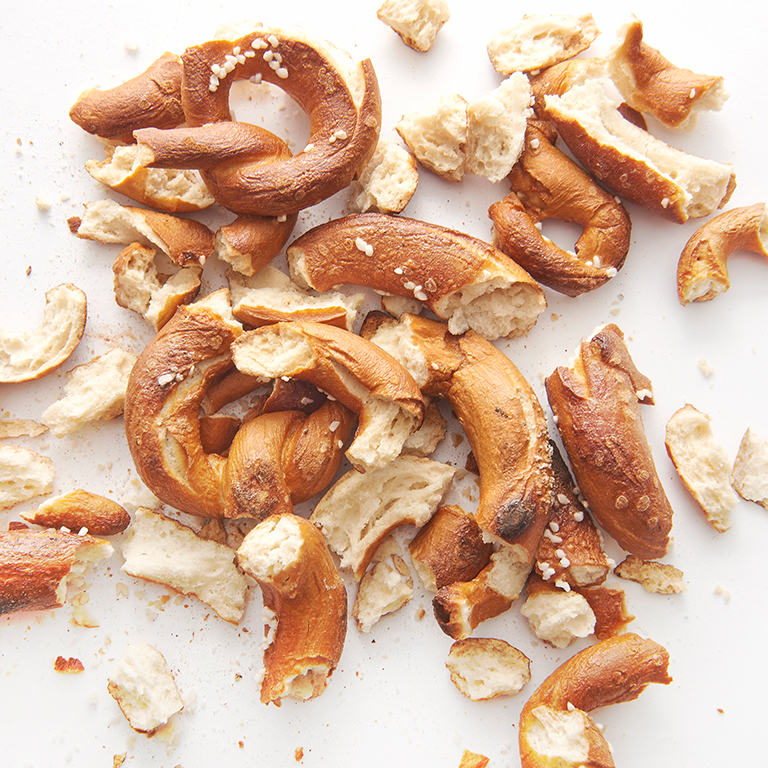 Some of our customers like Martin's so much they'll take them in any shape they break into. Broken pretzels here, packed in bulk single bag
All orders will be filled and shipped within 1-5 business days. 
If you have any questions about the status of your order, please contact us at: Hello@MartinsHandmade.com. 
ALL PRETZELS ARE PACKED AS WHOLE PRETZELS. Pretzels are fragile and will break with handling during transit. 
If you are ordering as a gift or need them to arrive mostly whole, we suggest choosing the smaller, 2.75 oz bag options as they seem to hold up better during shipping. For extra protection, order the gift tin or bucket. 
As we say at the pretzel stand, "You gotta break em to eat em!"
So delicious and fresh! This is my first time buying pieces and I think it may be our new favorite!!
Best Pretzels Ever
I ordered the Extra Dark Salted Pretzels for my family. They are so unique in flavor and irresistible to eat. We love them and are customers for life.
I ordered whole wheat unsalted pretzels, but for some reason when my order was placed, it was for regular salted pretzels. I immediately emailed the only email I could find for the company, and never got a response. I received regular salted pretzels that I cannot eat, and even my kids think are too salty. I am very disappointed.
Favorite snack
Pretzels are my favorite snack and Martins extra dark broken pretzel pieces are my favorite pretzel. I buy them by the bag.
They are, as in the past, fine. I wish, though, that broken pieces were available in other categories of pretzels.