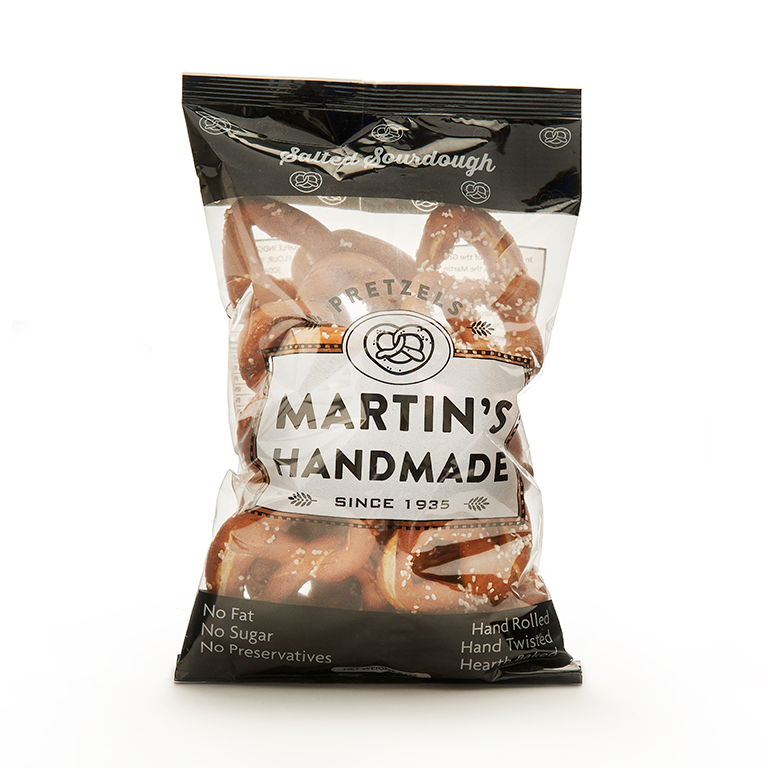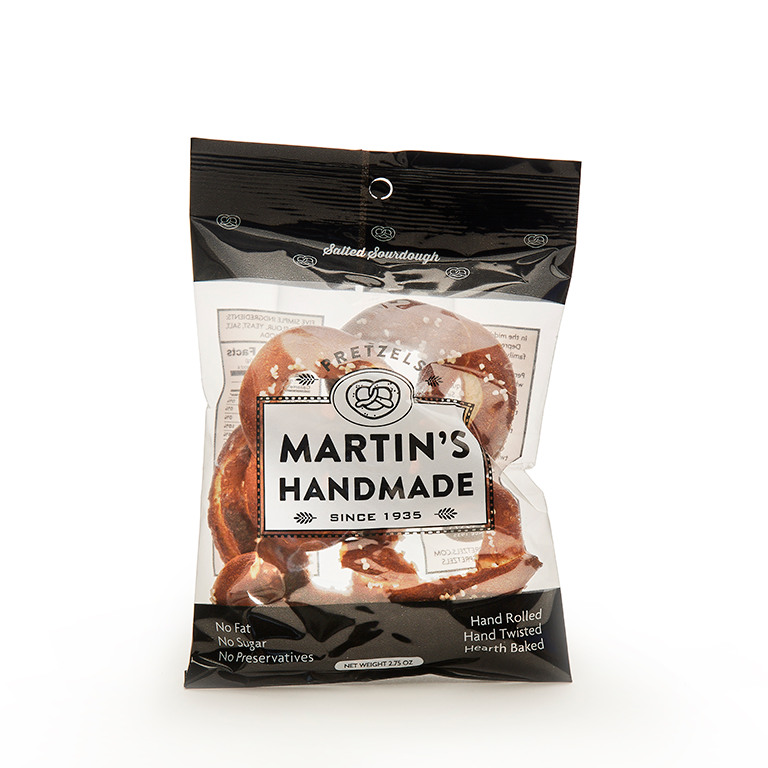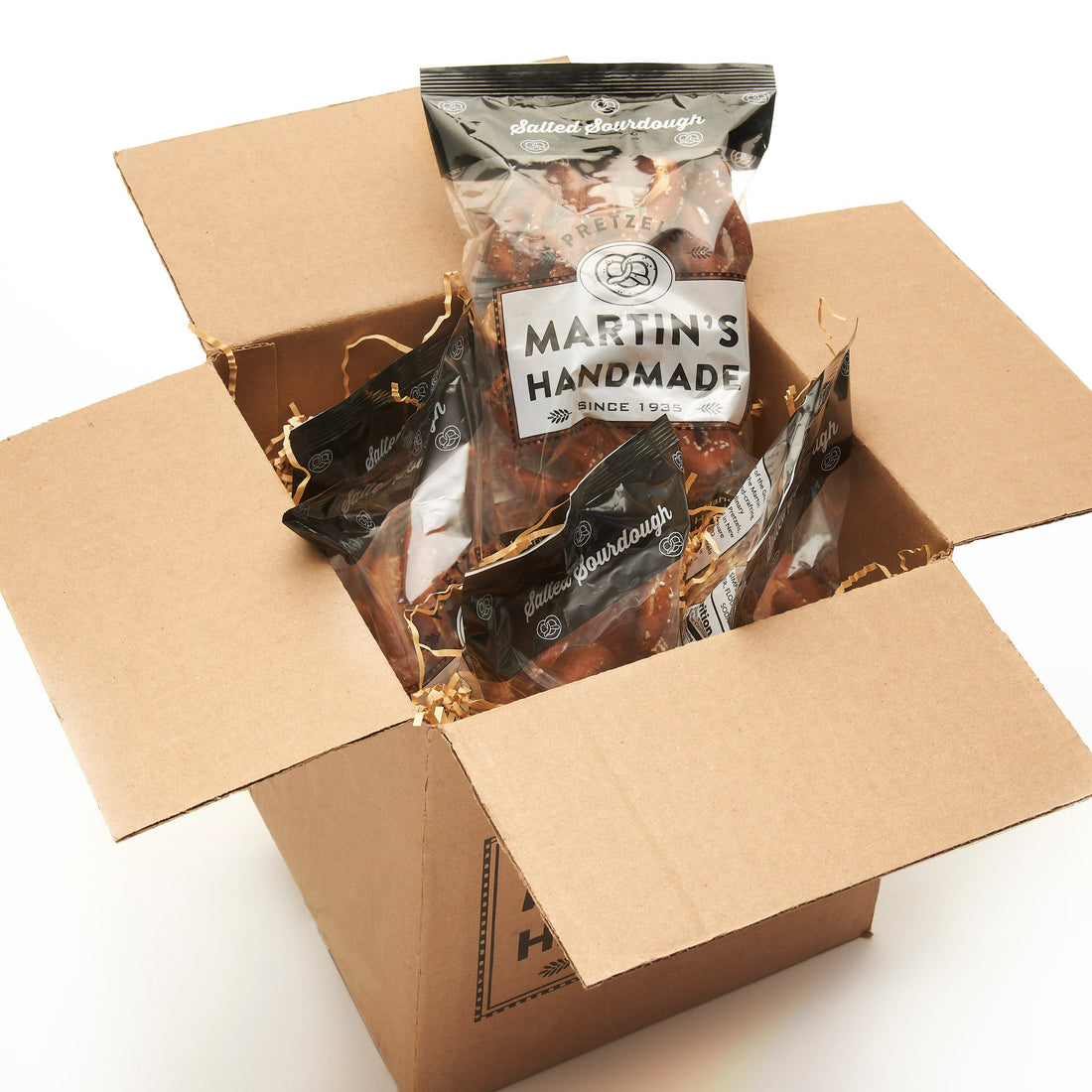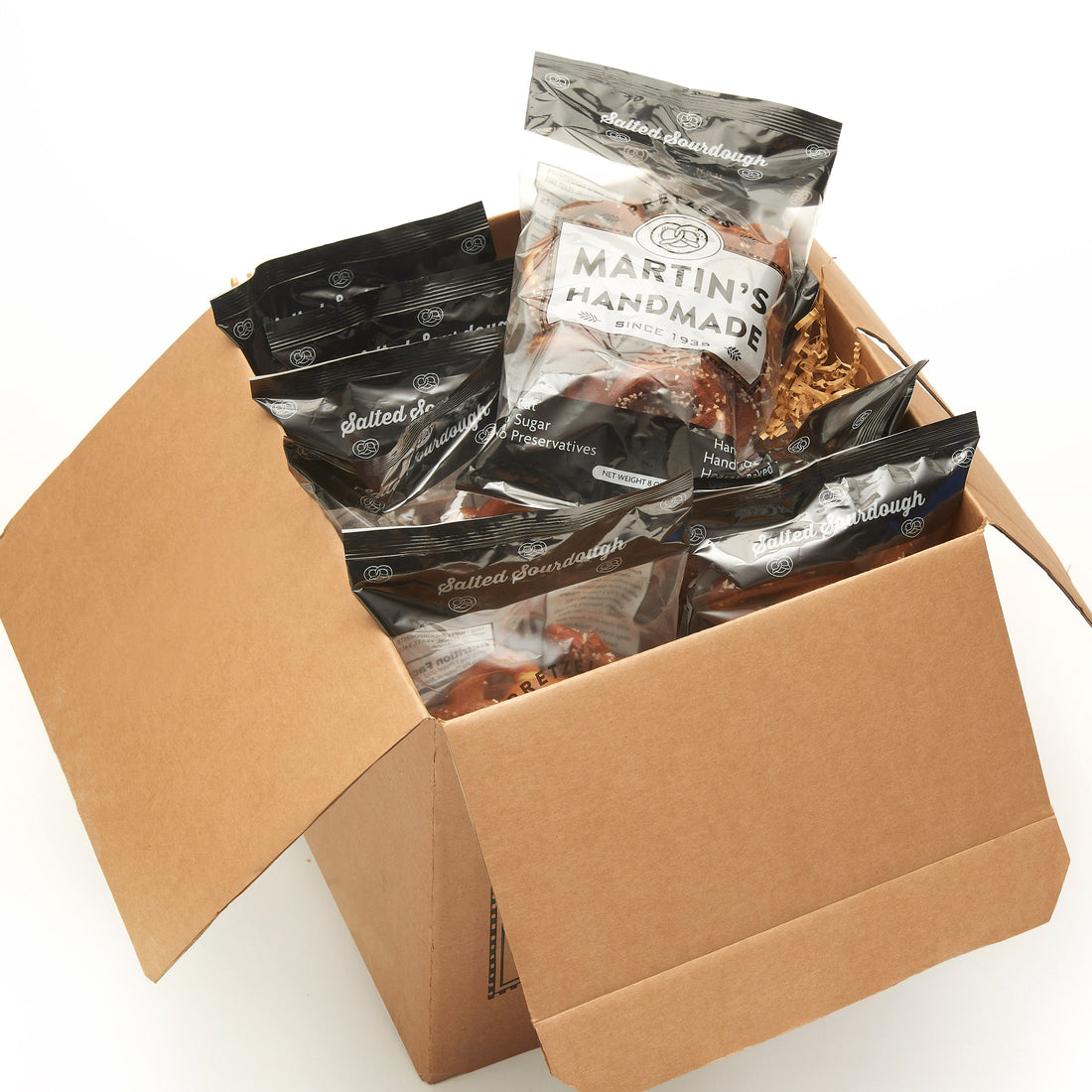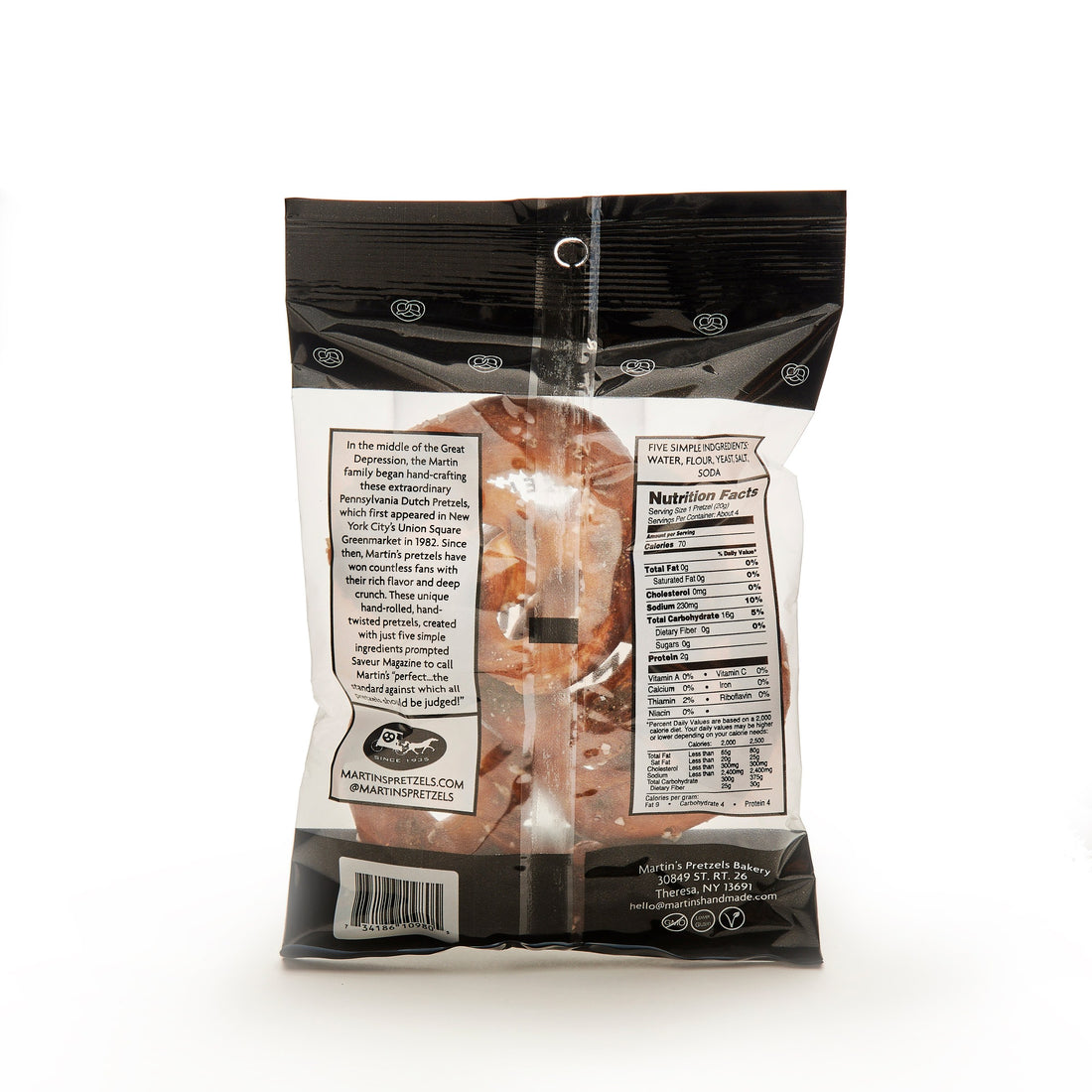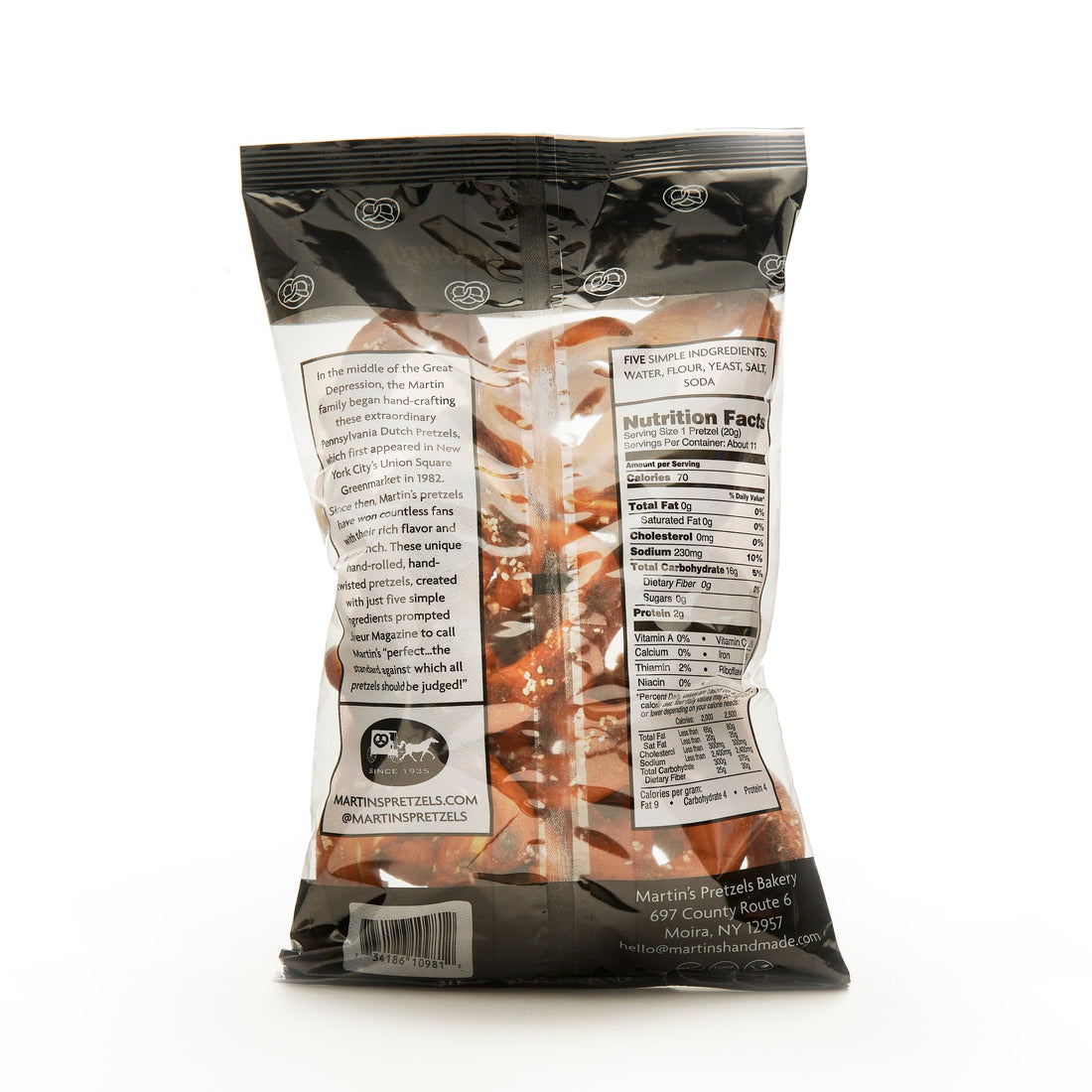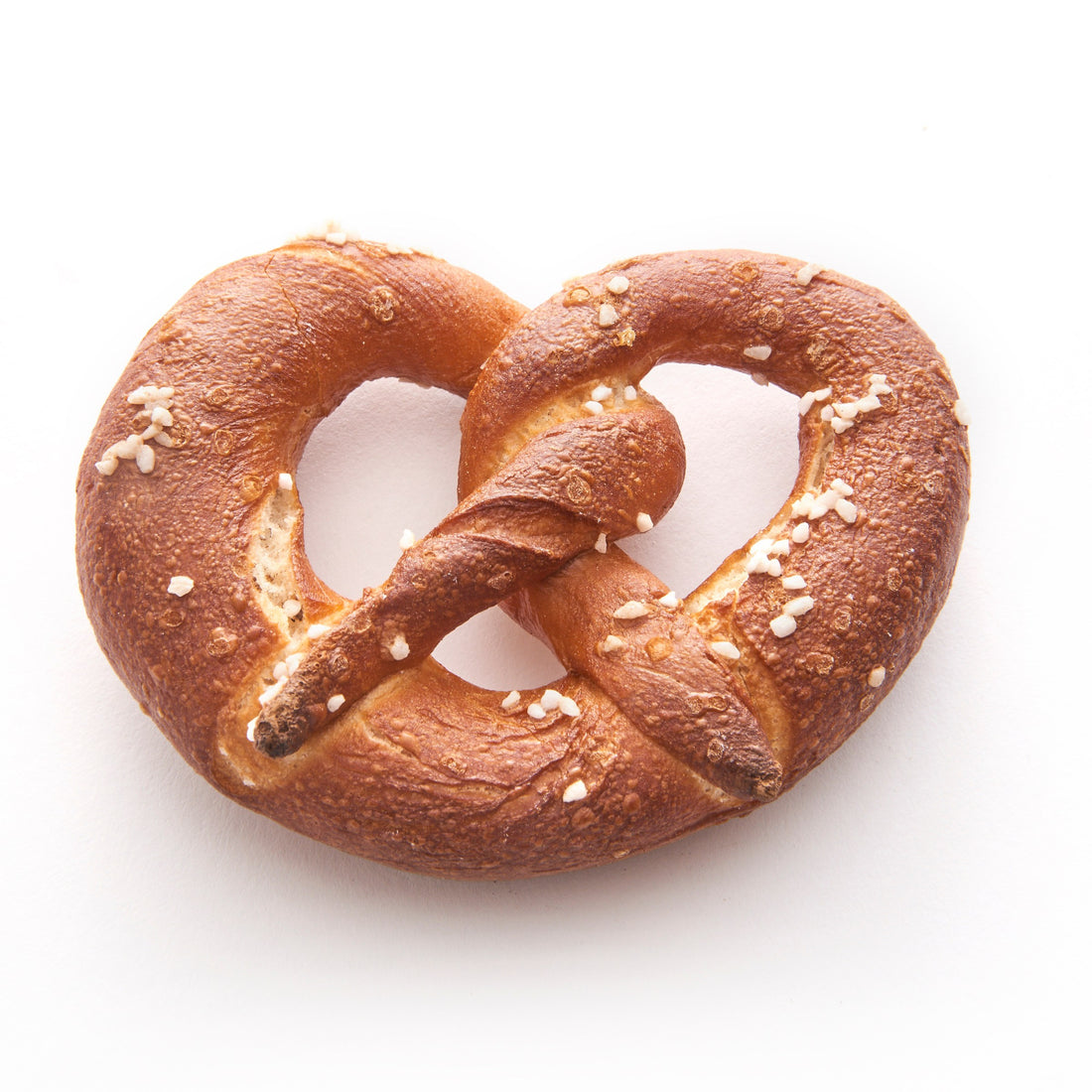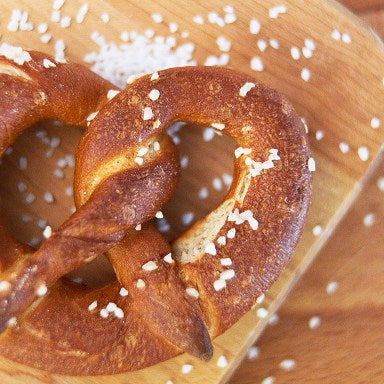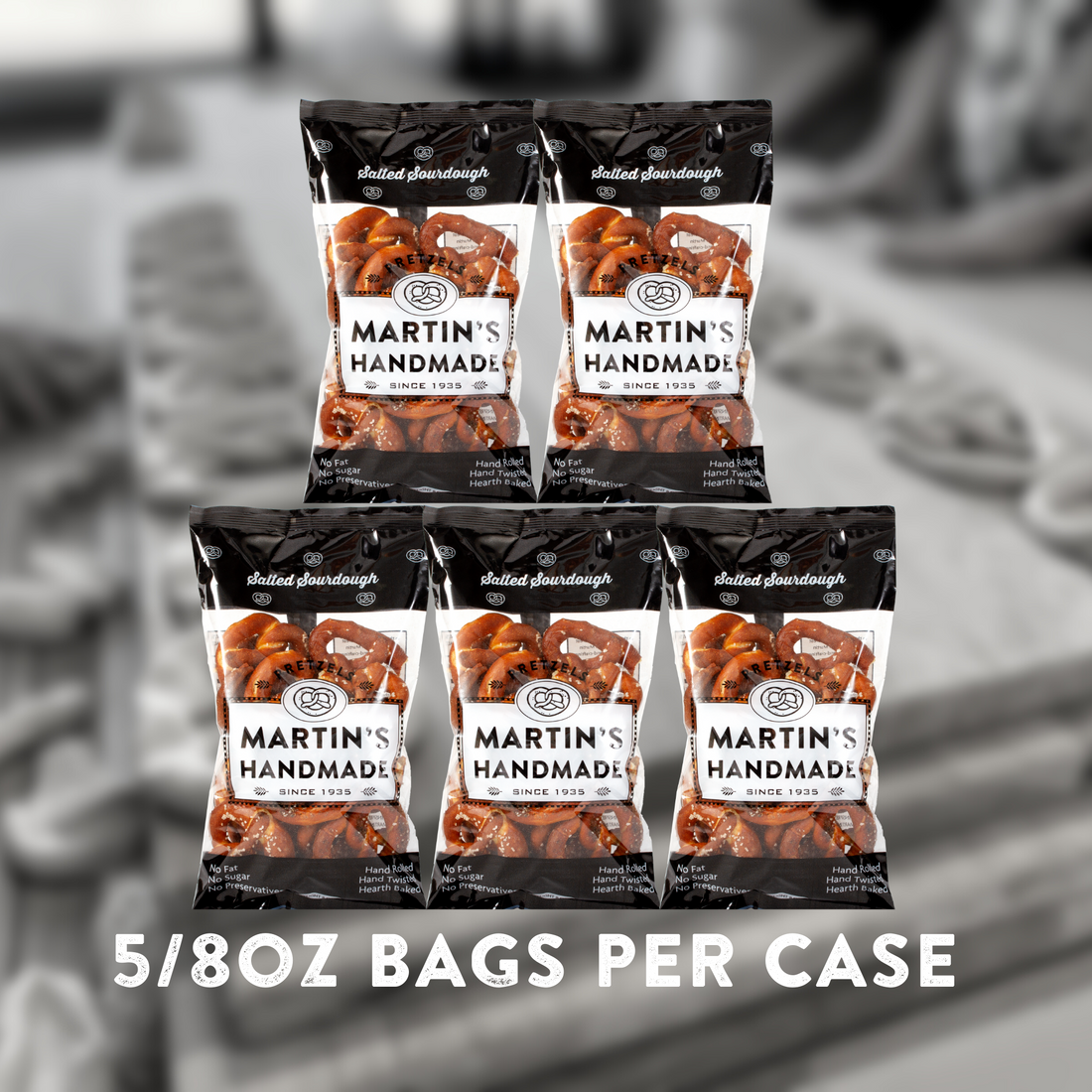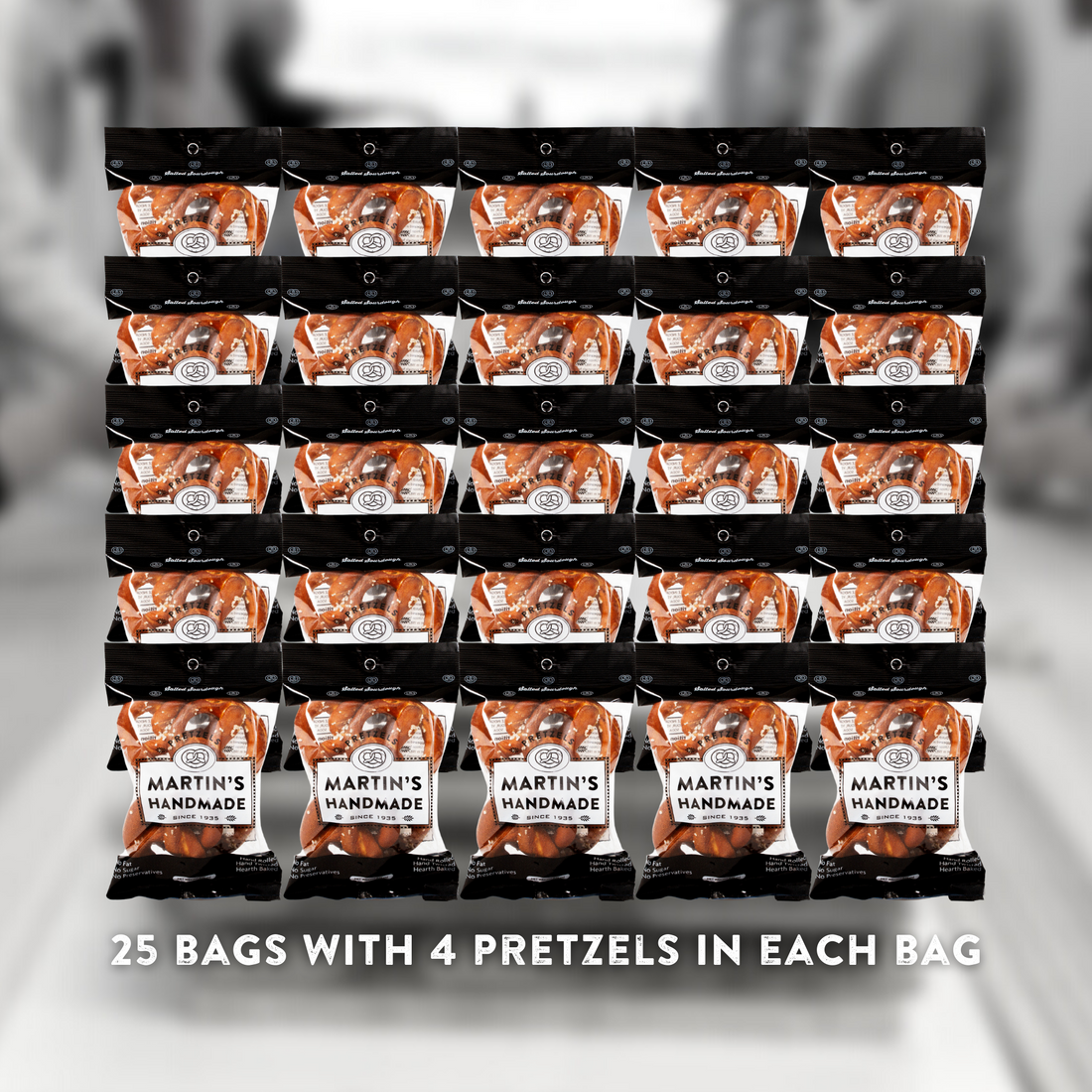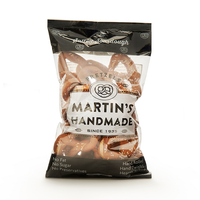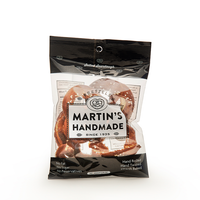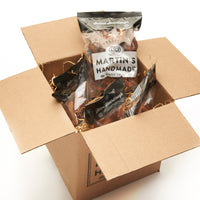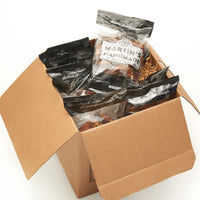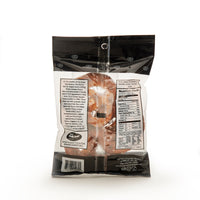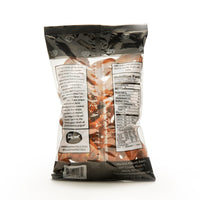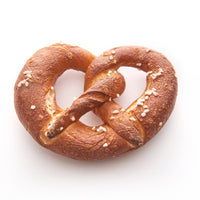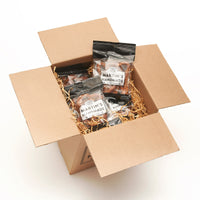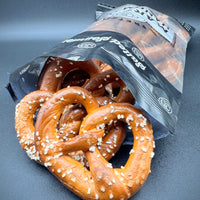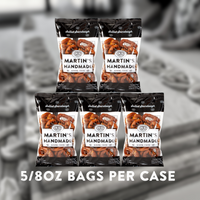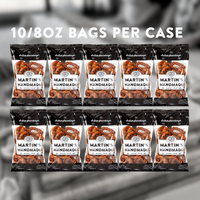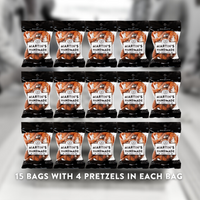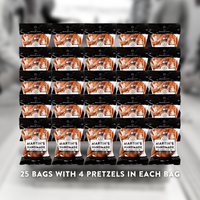 The original hand-rolled, hand-twisted, boiled, baked, and dried pretzel, with only five simple ingredients: flour, water, yeast, salt and soda.  No fat, no sugar, all-vegan and using non-GMO wheat, these remain our best-selling pretzels and our Union Square Greenmarket favorite.  Available in 2.75oz snack bags, or larger 8oz bags for the pantry, glove box, or game day tote bag—wherever you keep your pretzels.
All orders will be filled and shipped within 1-5 business days. 
If you have any questions about the status of your order, please contact us at: Hello@MartinsHandmade.com. 
ALL PRETZELS ARE PACKED AS WHOLE PRETZELS. Pretzels are fragile and will break with handling during transit. 
If you are ordering as a gift or need them to arrive mostly whole, we suggest choosing the smaller, 2.75 oz bag options as they seem to hold up better during shipping. For extra protection, order the gift tin or bucket. 
As we say at the pretzel stand, "You gotta break em to eat em!"
Way to salty but my mistake
They are always delicious however by mistake I ordered extra salty and that was a big mistake!
the best
picked up a bag @ rest stop vending machine on way to hudson valley vacation. then immediately what on line to order more .,and I am definitely will be ordering again. thank you !
Treat yourself
Found a bag of these at a rest stop in the Southern Tier of NY. Glad I remembered the name. Ordered a box for a party, was a hit with the gang
Best Pretzels I've Had!
Wow thought I'd get some of your pretzels after my friend gave me one to try. I gave some to my friends as well and everyone agreed they were great! Now I'll just have to order more.
Inconsistent product
Two orders of pretzels were not satisfactory. The classic salted pretzels are over done. I have ordered martins pretzels for years but in the most recent orders, they are not as good. It's like they are burnt. I am unable to find a contact email or phone number to express this and maybe get a refund or another order that is satisfactory. I really enjoy them when they are not over cooked.