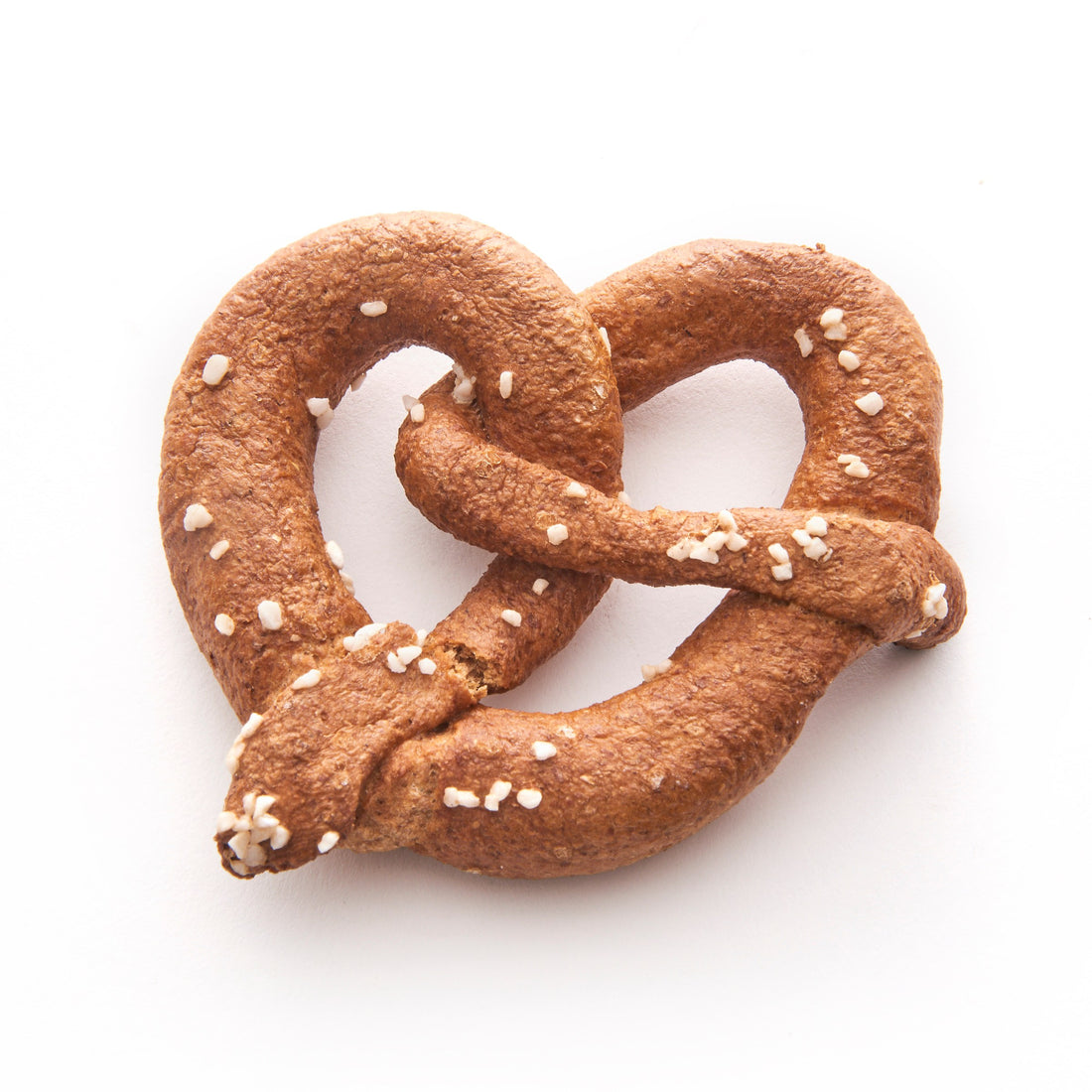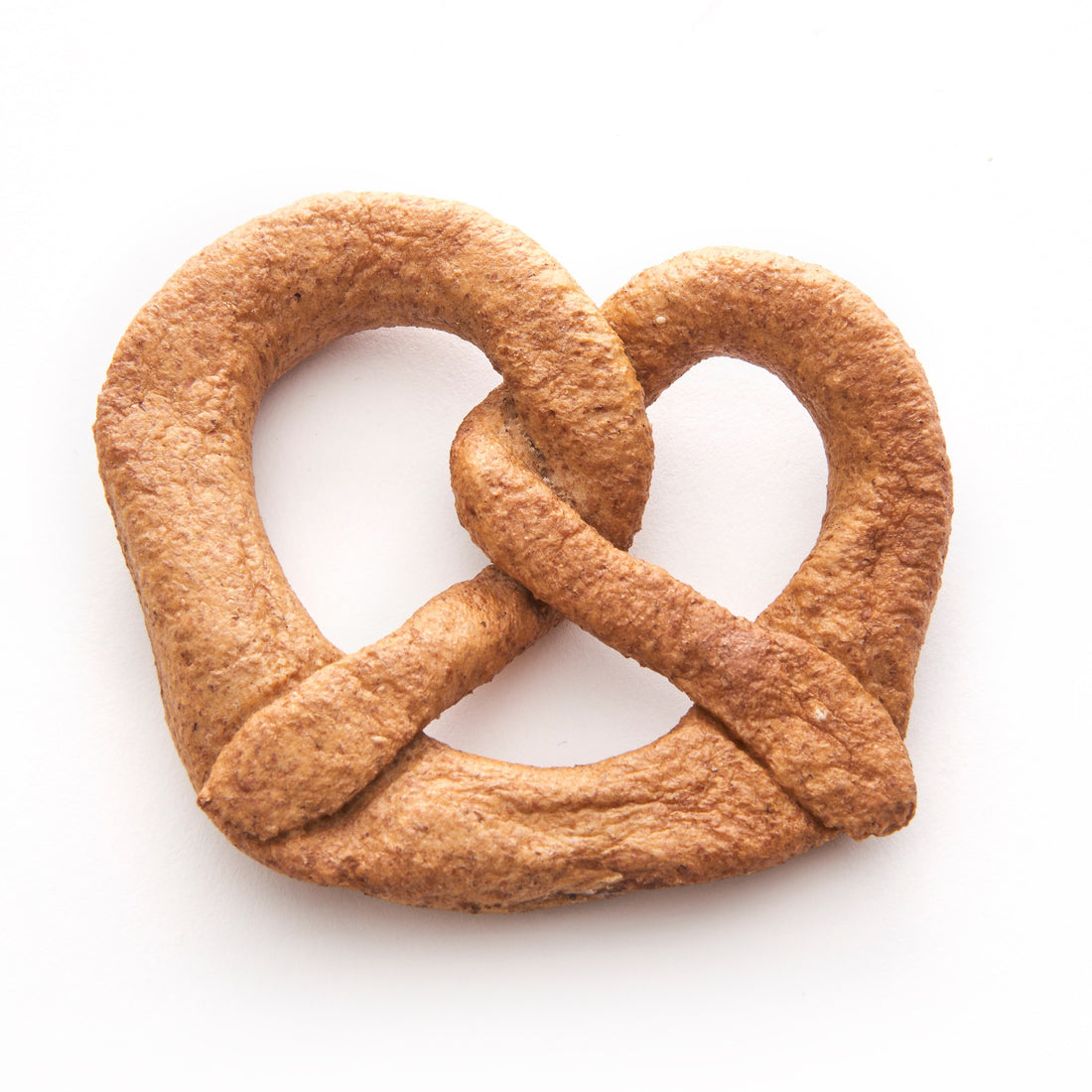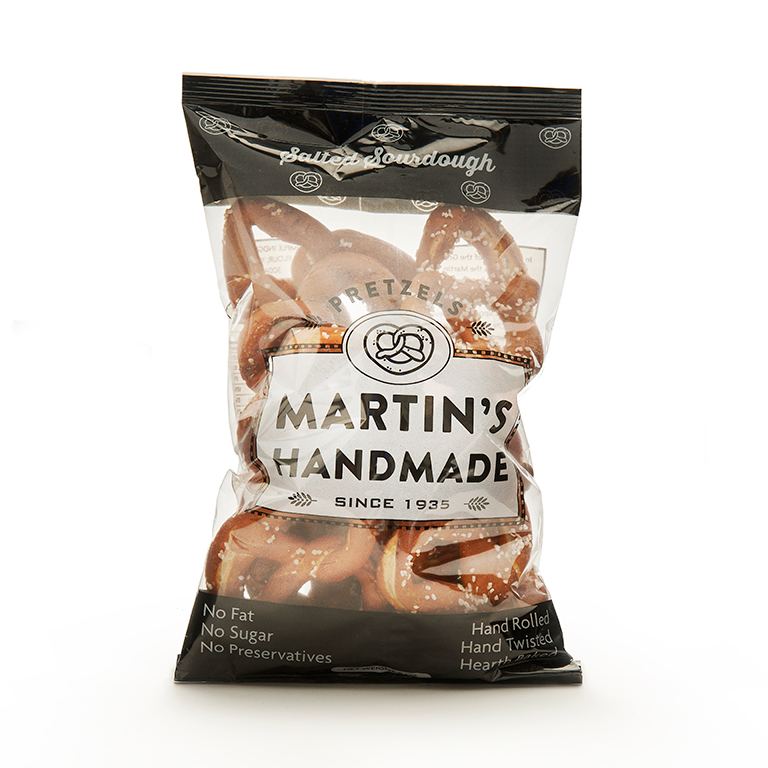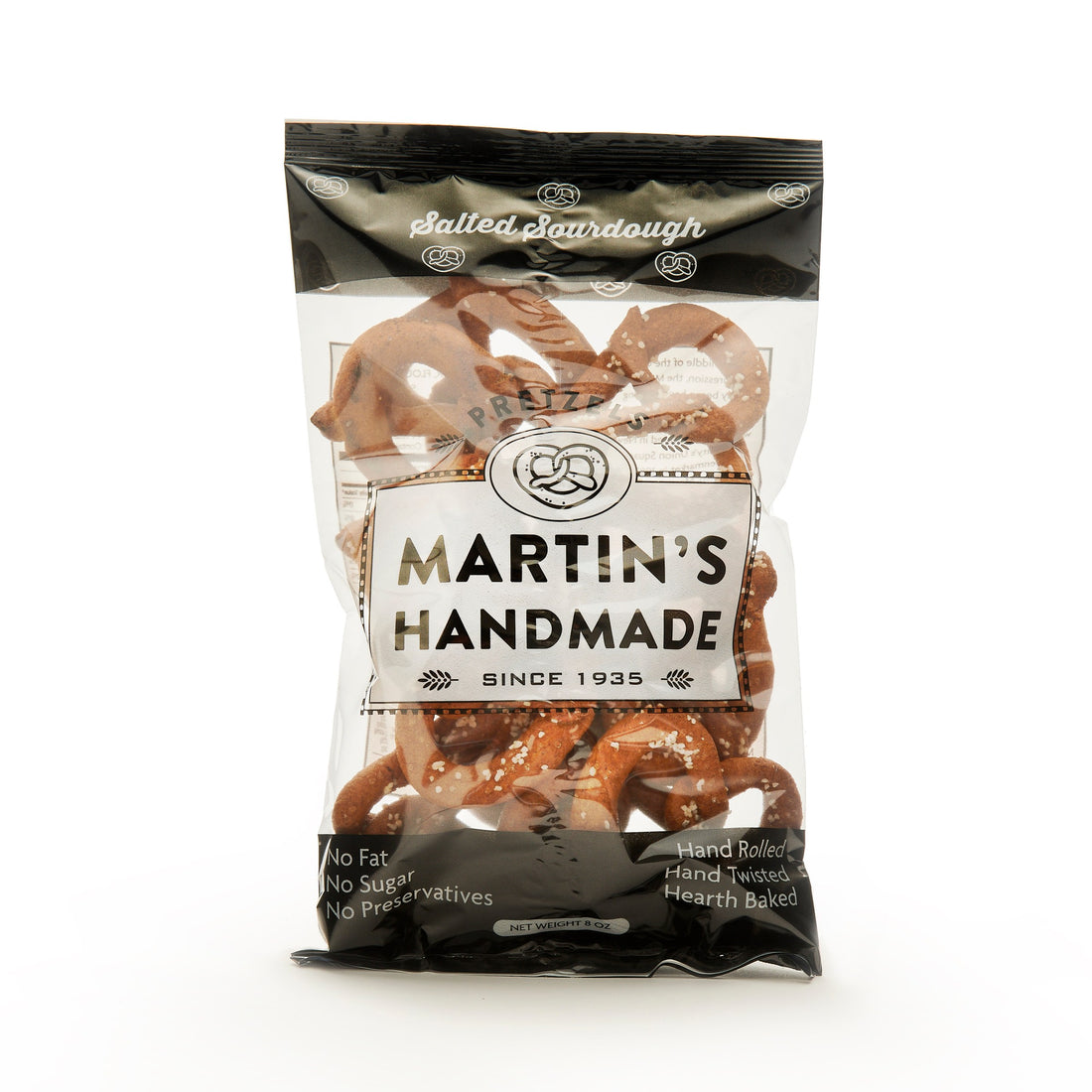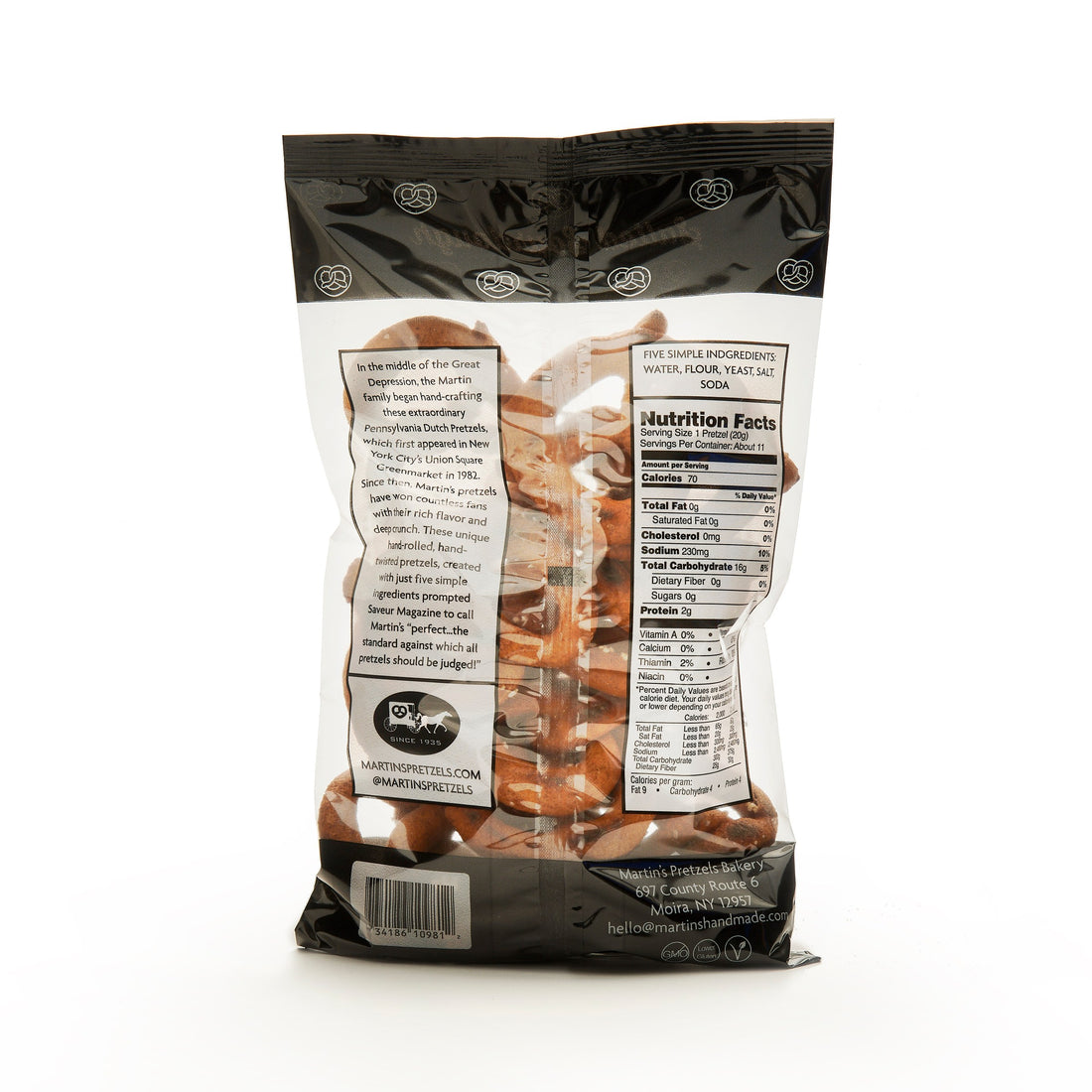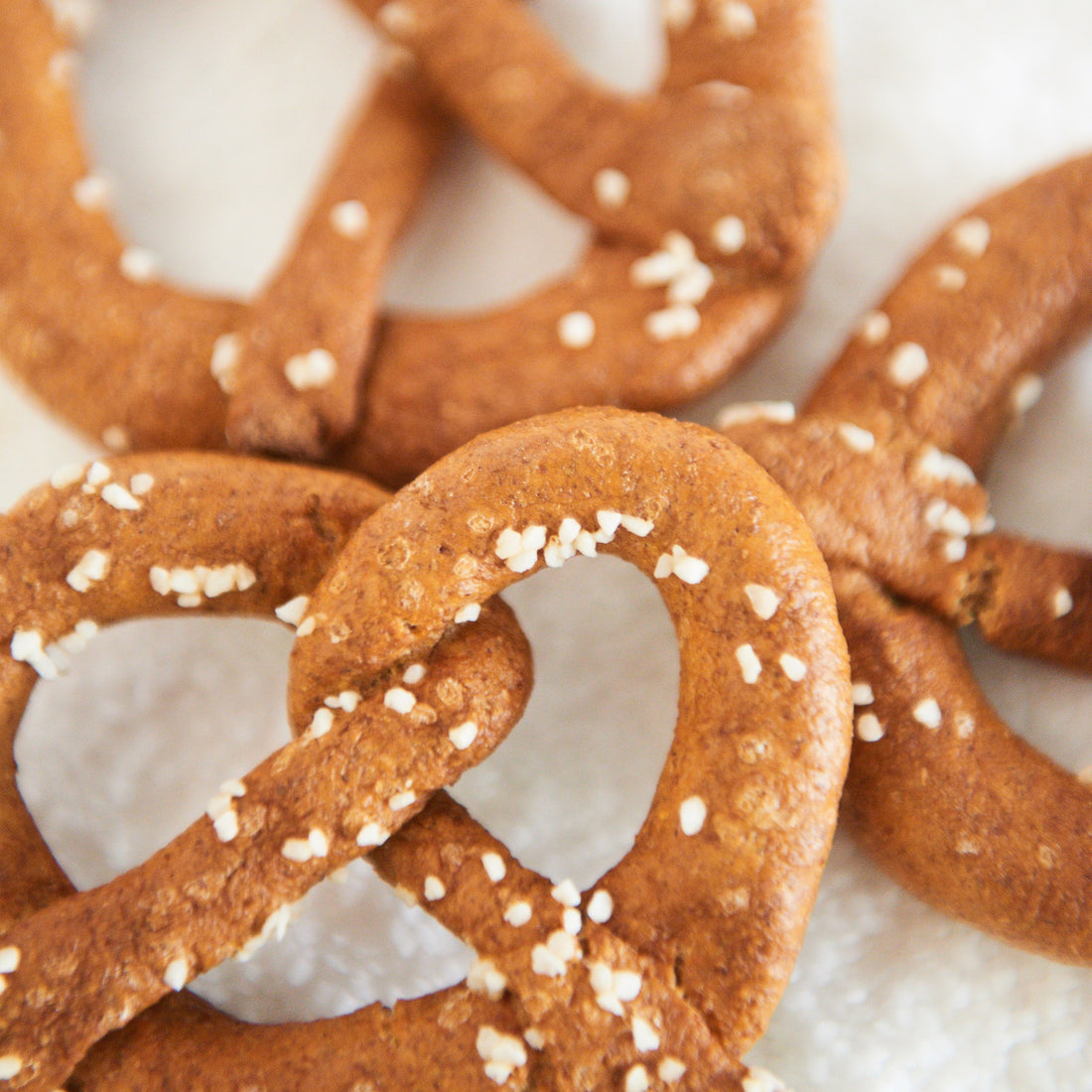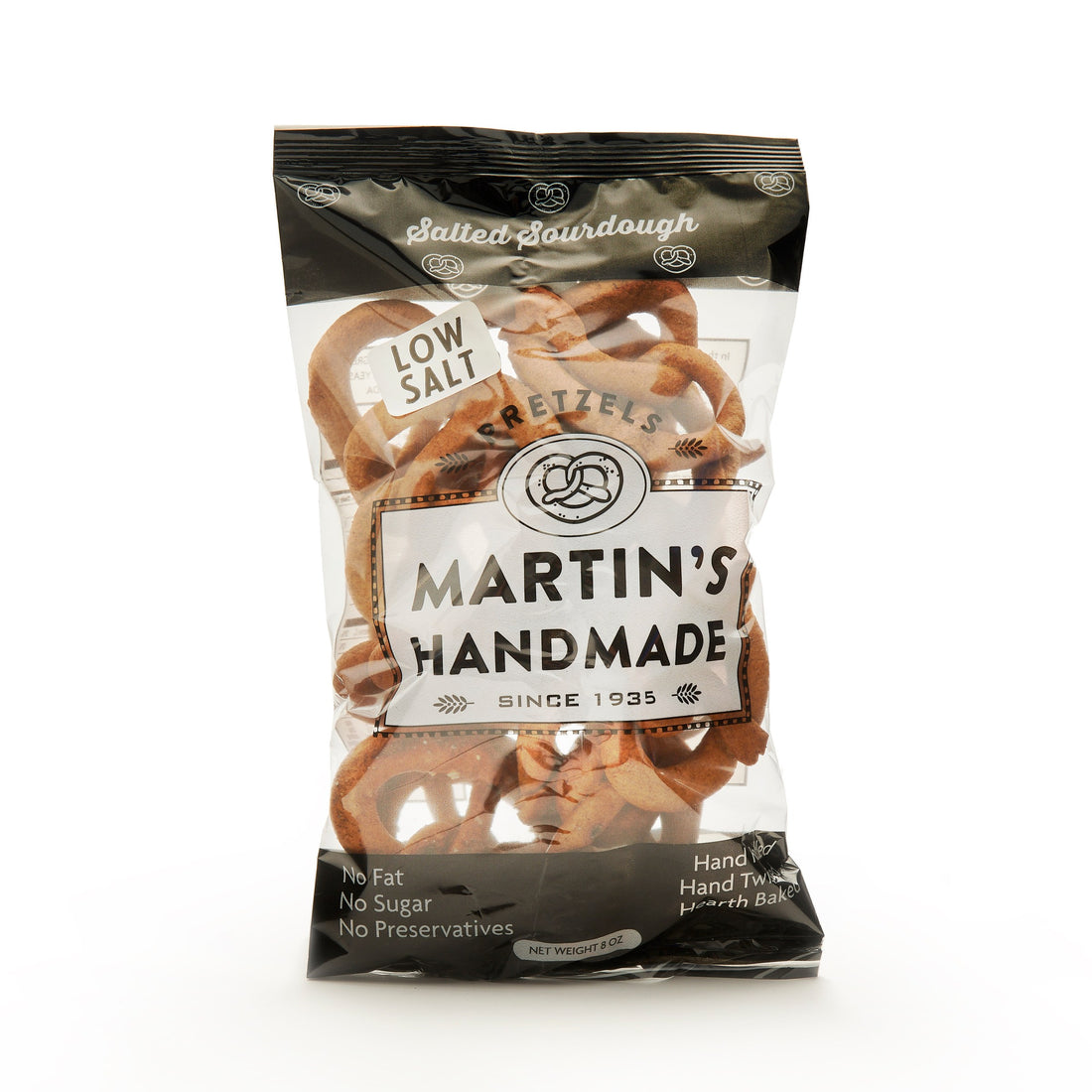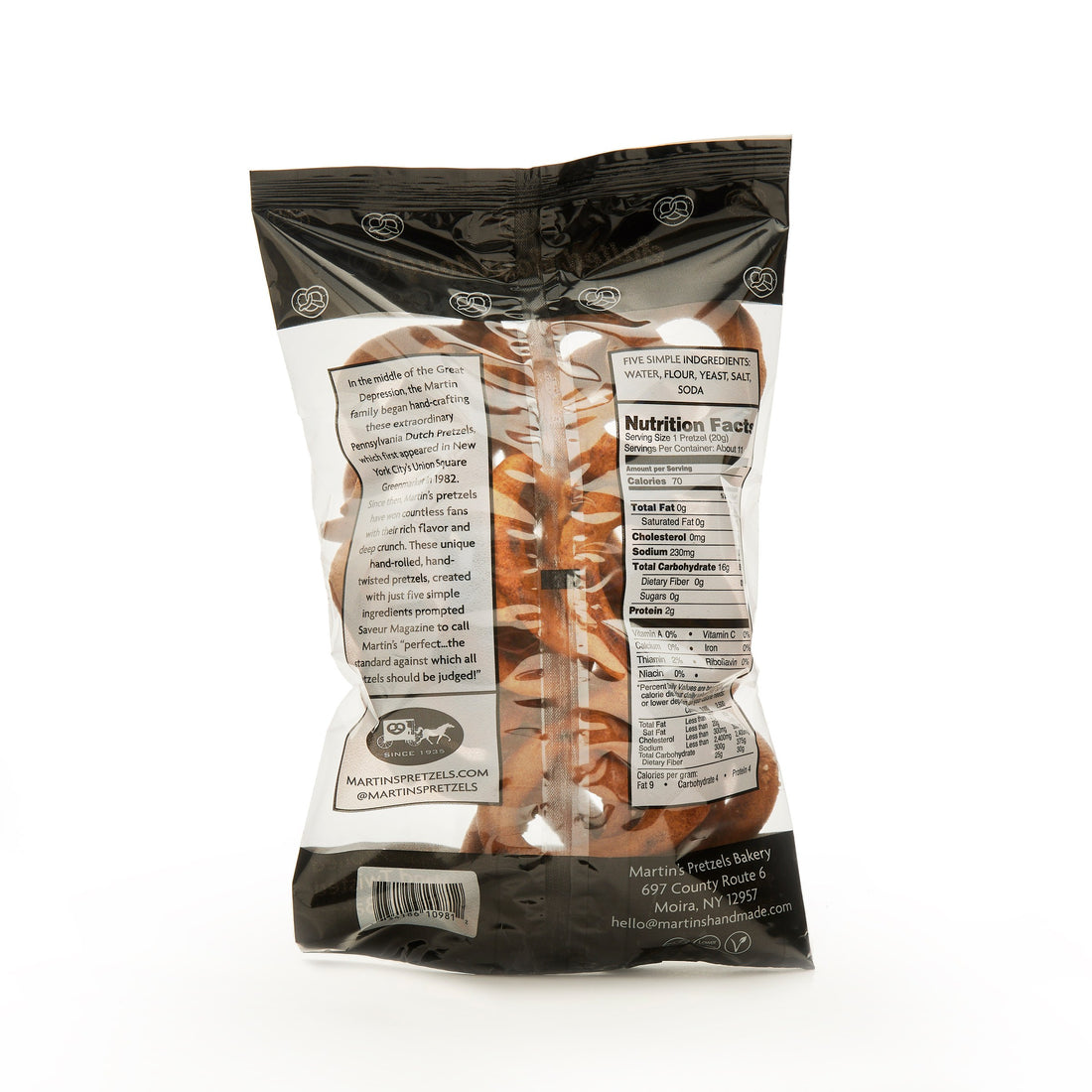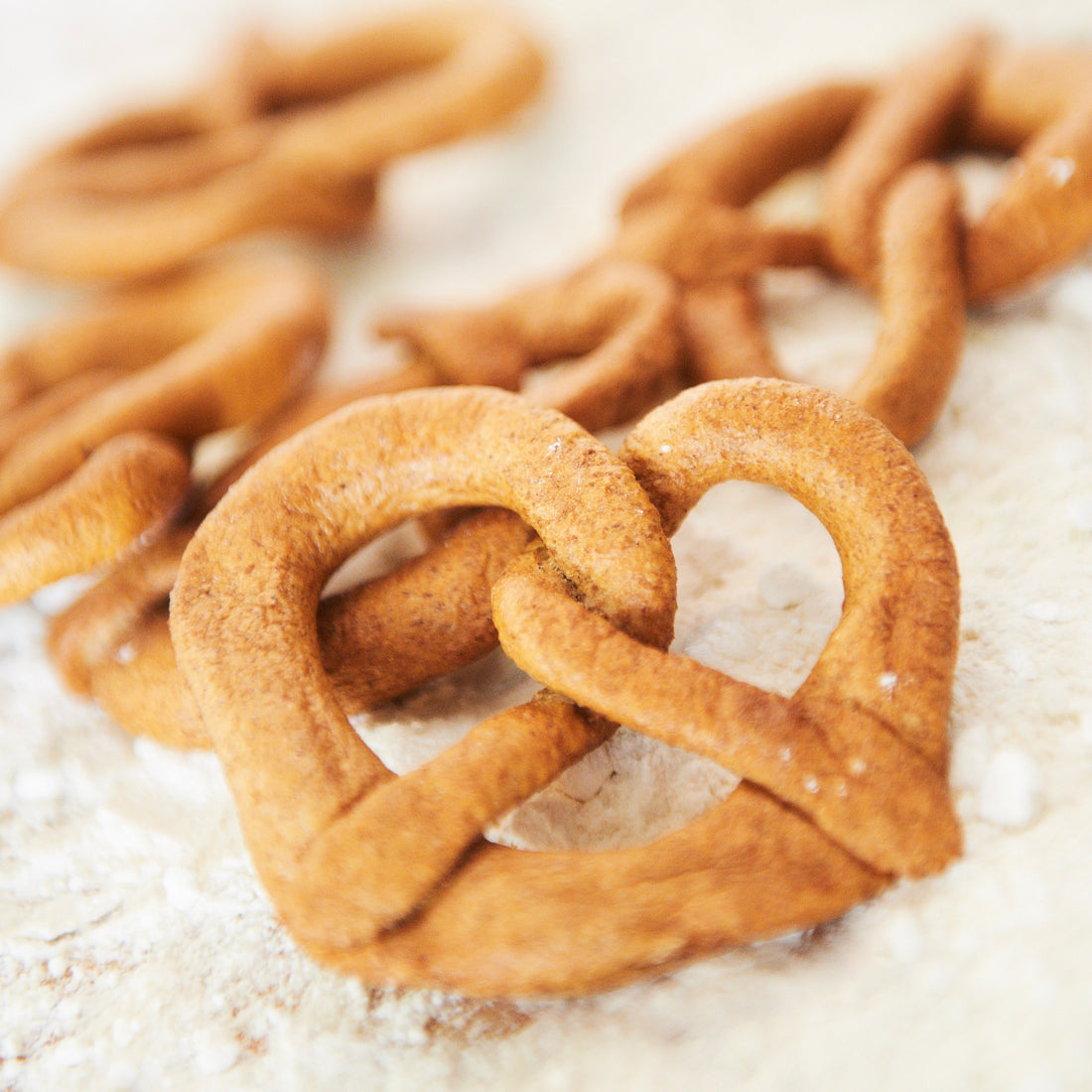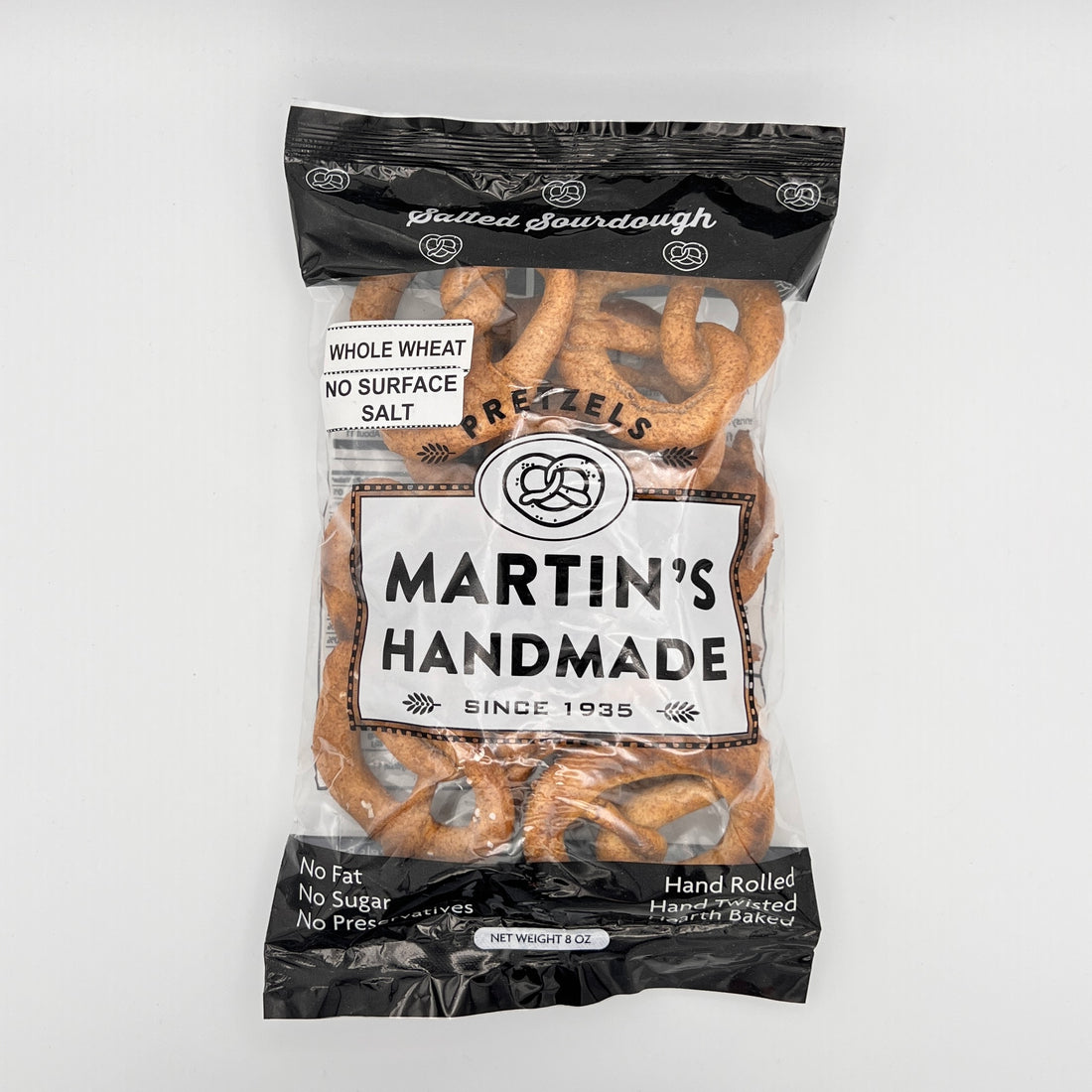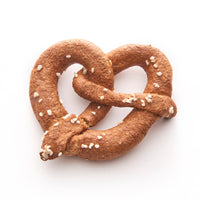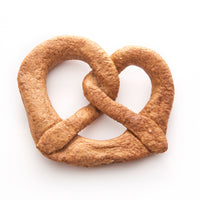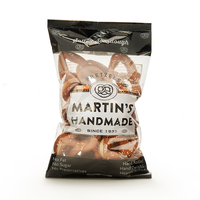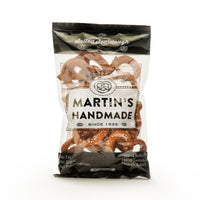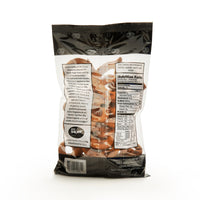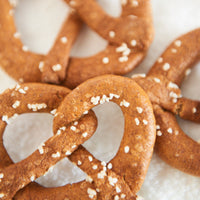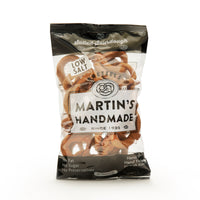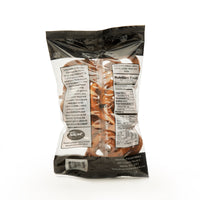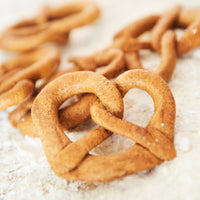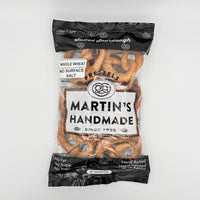 A robust and hearty whole wheat pretzel, still with everything you love about our classic salted.  Hand-twisted, boiled, baked, and dried with only five simple ingredients: 100% whole wheat flour, water, yeast, salt and soda.  No fat, no sugar, all-vegan and using non-GMO wheat.
All orders will be filled and shipped within 1-5 business days. 
If you have any questions about the status of your order, please contact us at: Hello@MartinsHandmade.com. 
ALL PRETZELS ARE PACKED AS WHOLE PRETZELS. Pretzels are fragile and will break with handling during transit. 
If you are ordering as a gift or need them to arrive mostly whole, we suggest choosing the smaller, 2.75 oz bag options as they seem to hold up better during shipping. For extra protection, order the gift tin or bucket. 
As we say at the pretzel stand, "You gotta break em to eat em!"
Whole week?
I wanted to try the whole wheat as I believed it would be a bit healthier. But I have to say I like the regular much better. Whole wheat is good, your regular is the best.
Best pretzel I ever had.
Just picked up a bag at a store in Masonville NY and couldn't stop eating with my beer.
These have yet to arrive.
Opps
To me, not as good as the other Martin pretzeis that I enjoy. Very dry, to the point of being difficult to swallow and perhaps to hard.