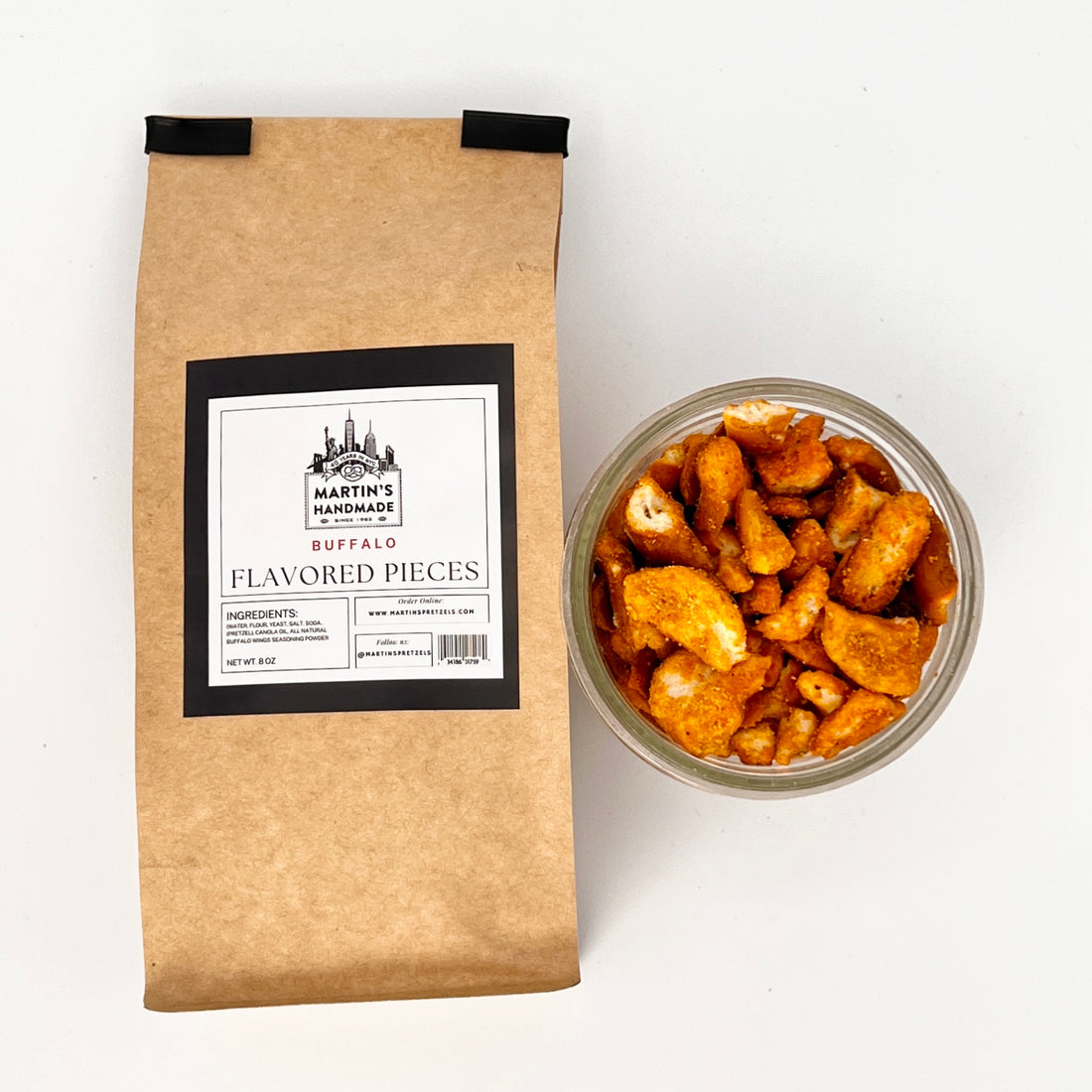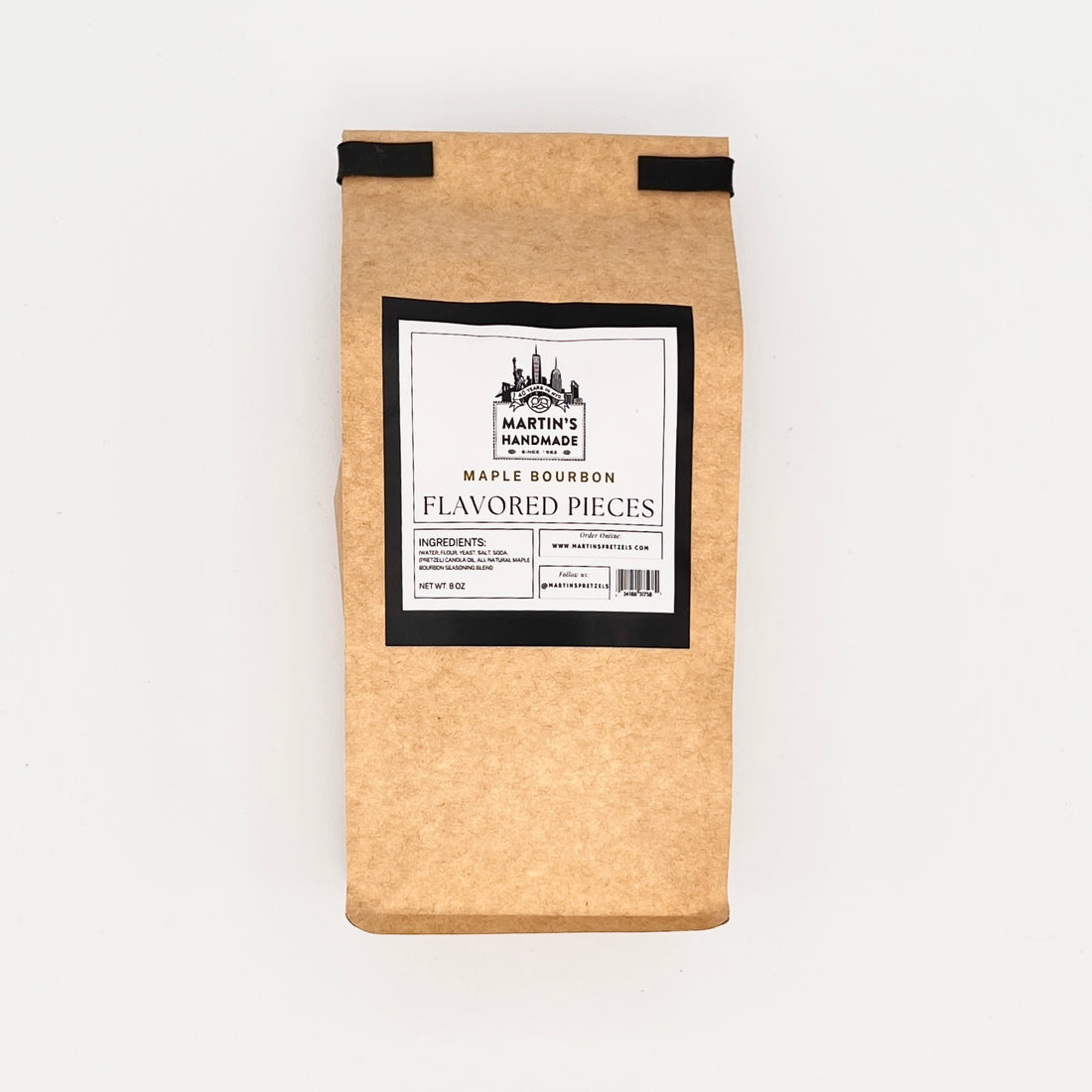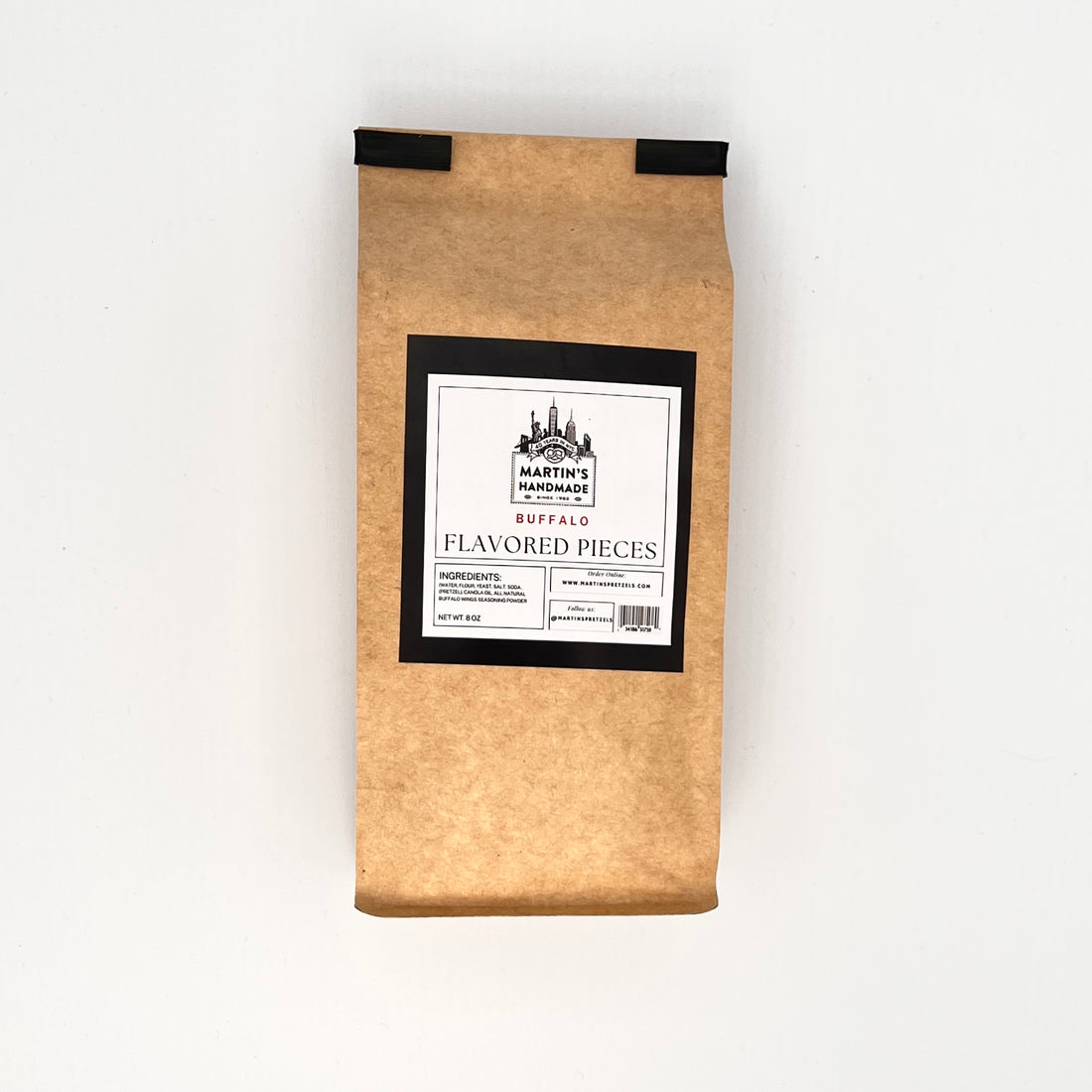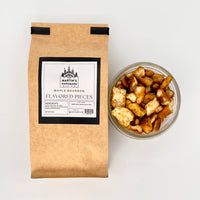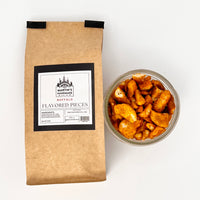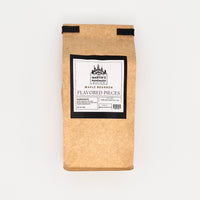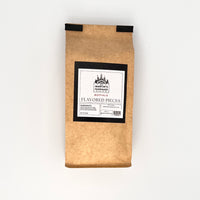 Flavored Pretzel Nuggets 8oz bags
Our old-fashioned pretzels take on flavors with more delicious gusto than a wonderful summer day takes on sunshine.  Packed in 8oz Kraft bags just like you're picking them up from the Union Square Farmer's Market.
Ingredients: Water, flour, yeast, salt, soda, canola oil, and all natural flavored seasonings.

All orders will be filled and shipped within 1-5 business days. 
If you have any questions about the status of your order, please contact us at: Hello@MartinsHandmade.com. 
ALL PRETZELS ARE PACKED AS WHOLE PRETZELS. Pretzels are fragile and will break with handling during transit. 
If you are ordering as a gift or need them to arrive mostly whole, we suggest choosing the smaller, 2.75 oz bag options as they seem to hold up better during shipping. For extra protection, order the gift tin or bucket. 
As we say at the pretzel stand, "You gotta break em to eat em!"
Still waiting for my order replacement
I received my order. One of the bags opened in transit and contents spilled into box. The nuggets that I planned to give as gifts had oily spots on the packages making them unpresentable as gifts. I emailed and asked for a refund or for regular pretzels in a gift tin and included pictures of what I received. No replacement or email response yet.
Not what I ordered, but still good
Did not receive the nuggets I ordered instead received broken pieces
Never got my full order
Have sent multiple emails that I was shorted two bags on my order. Still no response. Will no longer order.