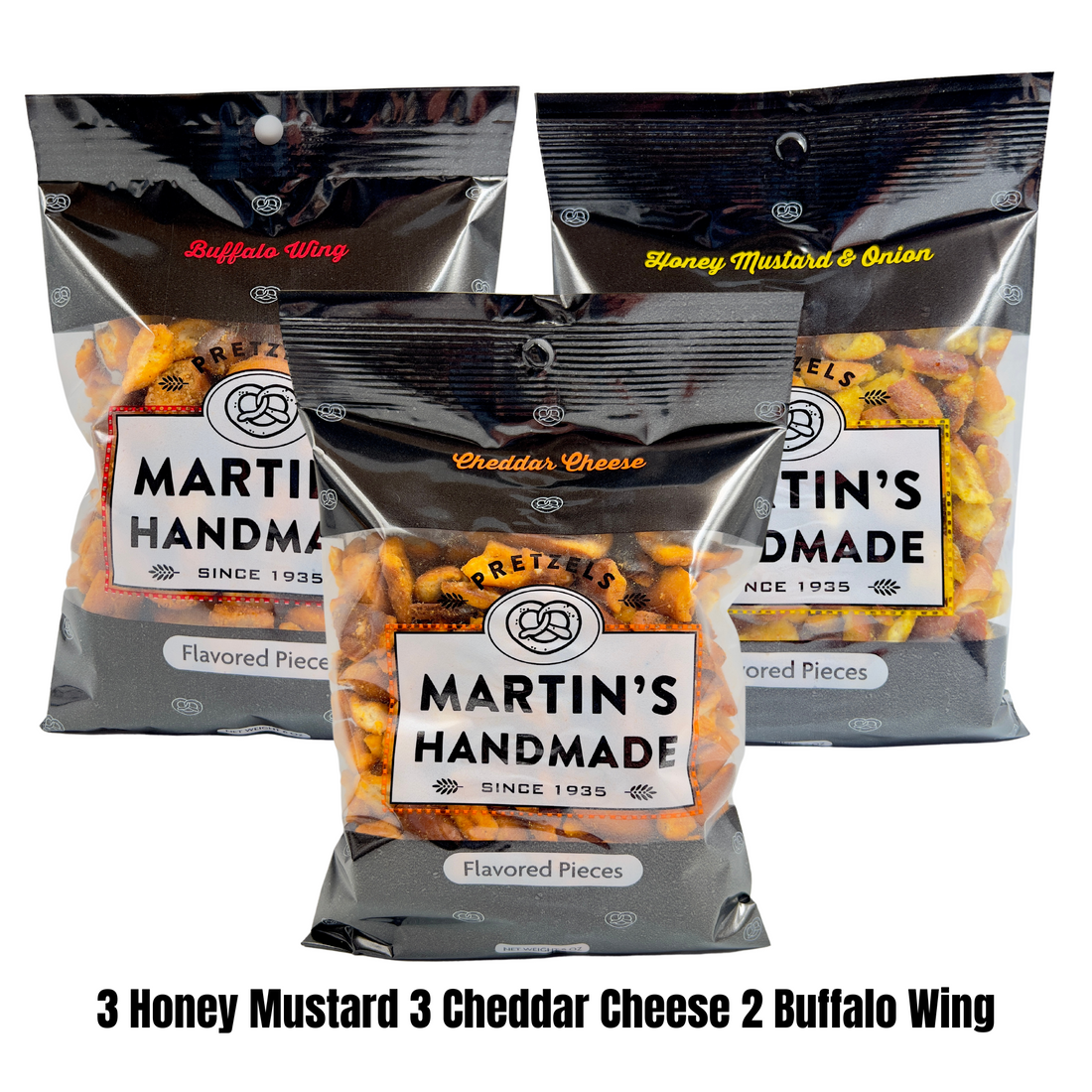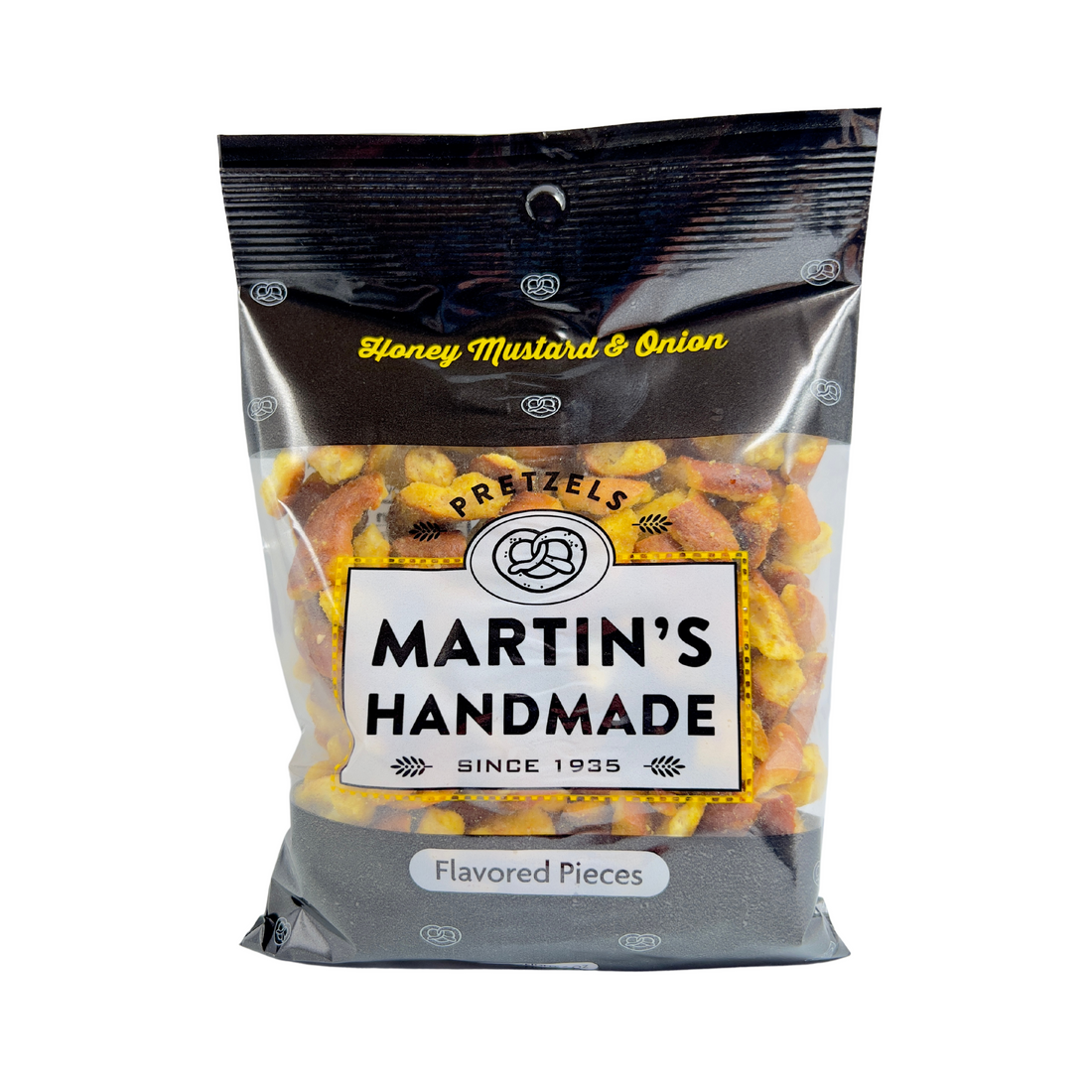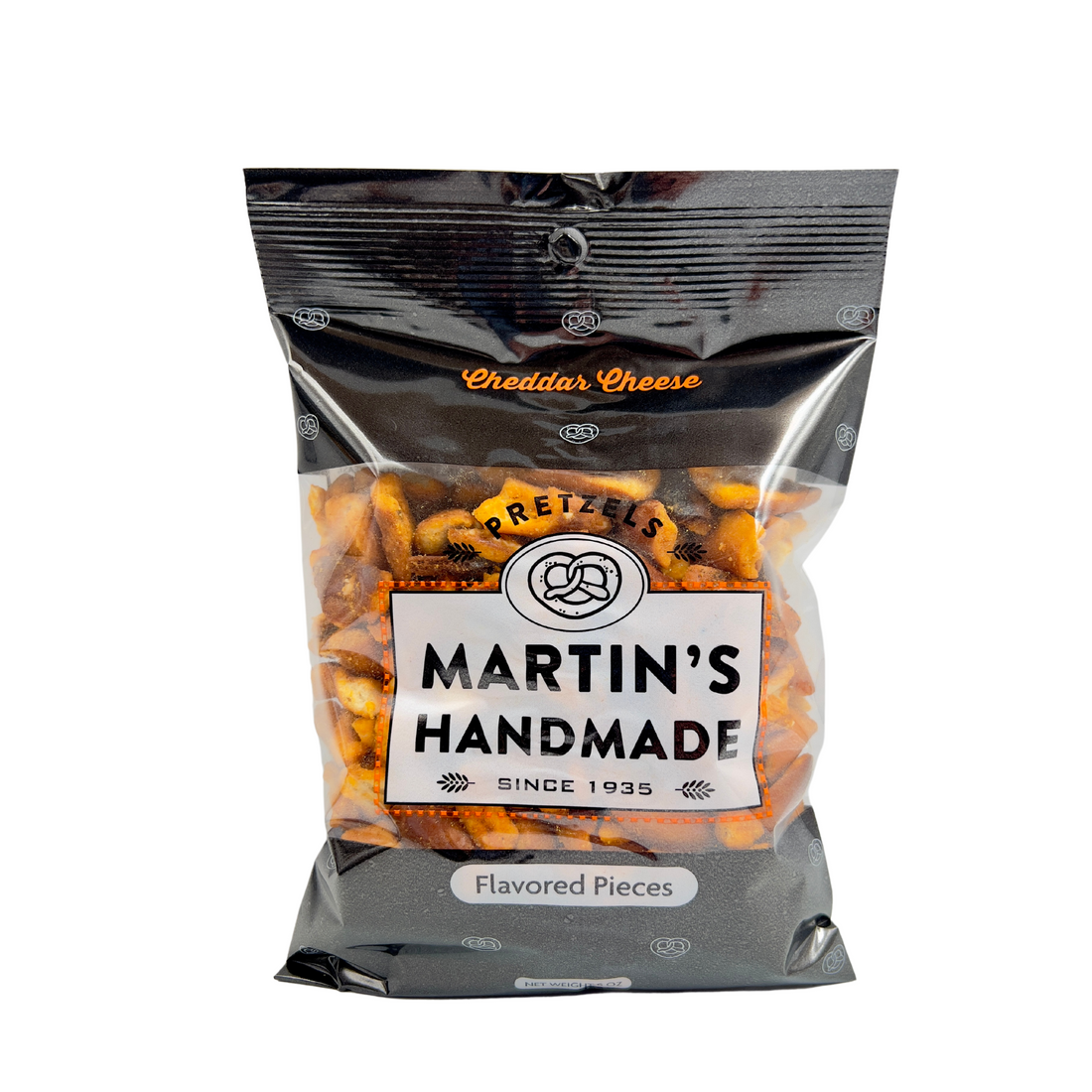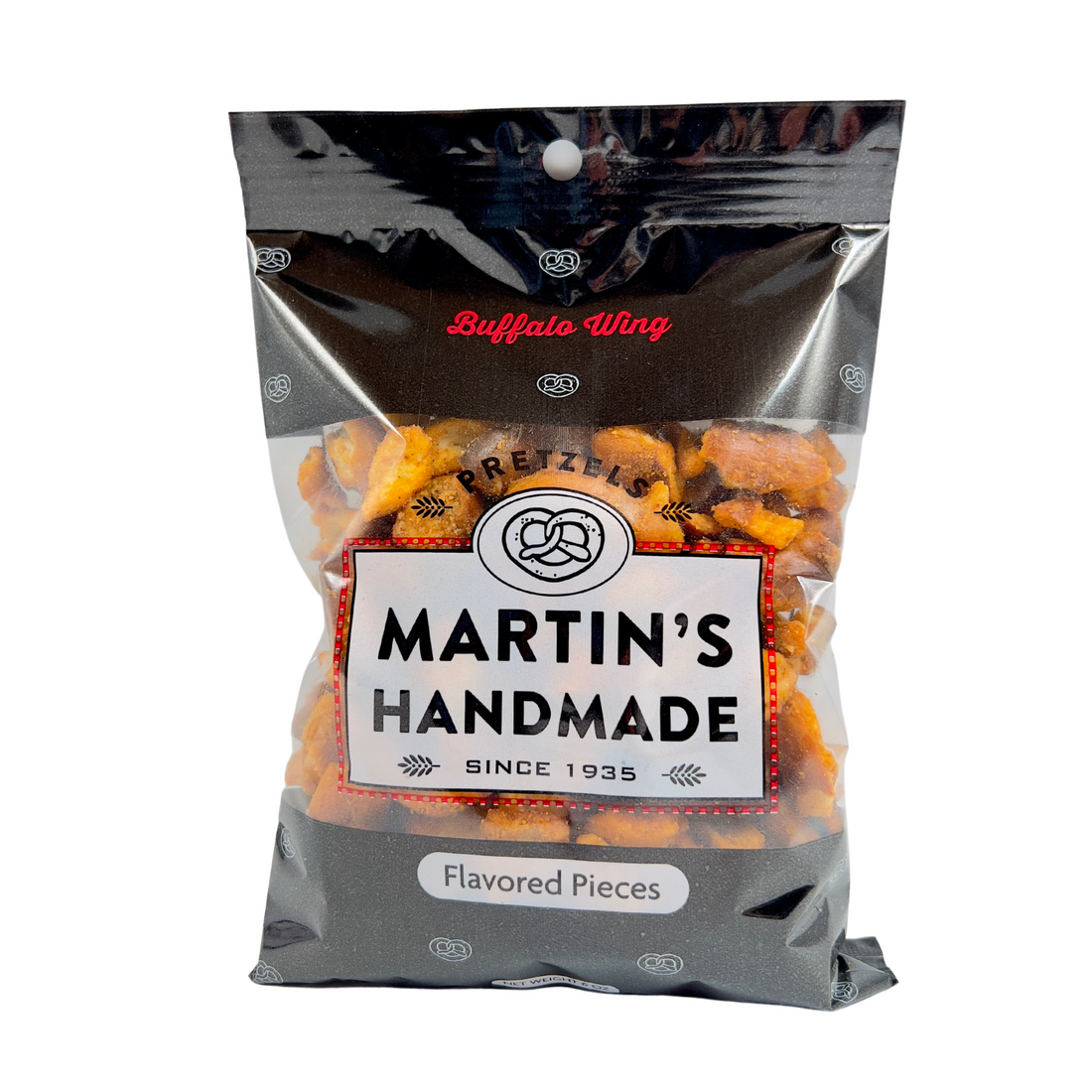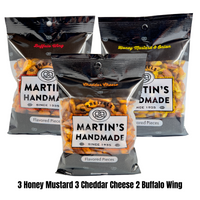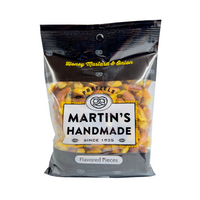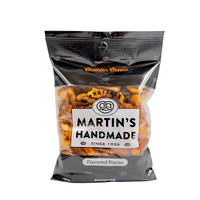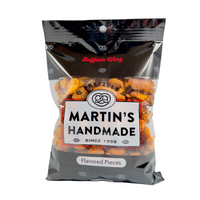 Flavored Pretzel Pieces Variety 8-Pack
This 8-pack of flavored pretzel pieces offers a diverse selection of tastes in convenient, single-serving snack bags. Each contains a distinct flavor, giving you endless options to satisfy your cravings. With no artificial colors or preservatives, these pretzel pieces are a healthier snack choice.
Variety Pack includes 3 bags of Honey Mustard & Onion, 3 bags of Cheddar and 2 bags of Buffalo for the price of 7 bags.

All orders will be filled and shipped within 1-5 business days. 
If you have any questions about the status of your order, please contact us at: Hello@MartinsHandmade.com. 
ALL PRETZELS ARE PACKED AS WHOLE PRETZELS. Pretzels are fragile and will break with handling during transit. 
If you are ordering as a gift or need them to arrive mostly whole, we suggest choosing the smaller, 2.75 oz bag options as they seem to hold up better during shipping. For extra protection, order the gift tin or bucket. 
As we say at the pretzel stand, "You gotta break em to eat em!"
Flavored Pretzel Pieces Variety 8-Pack
So good. So flavorful. All are great, though my favorite is honey mustard.
Can't go wrong with Martin's Pretzels.
Double Love
These are the best! I'm solo and, besides being delicious, these are just the right size for several servings. No time to get stale! And absolutely no reason.
Flavored Pretzel Pieces Variety 8-Pack