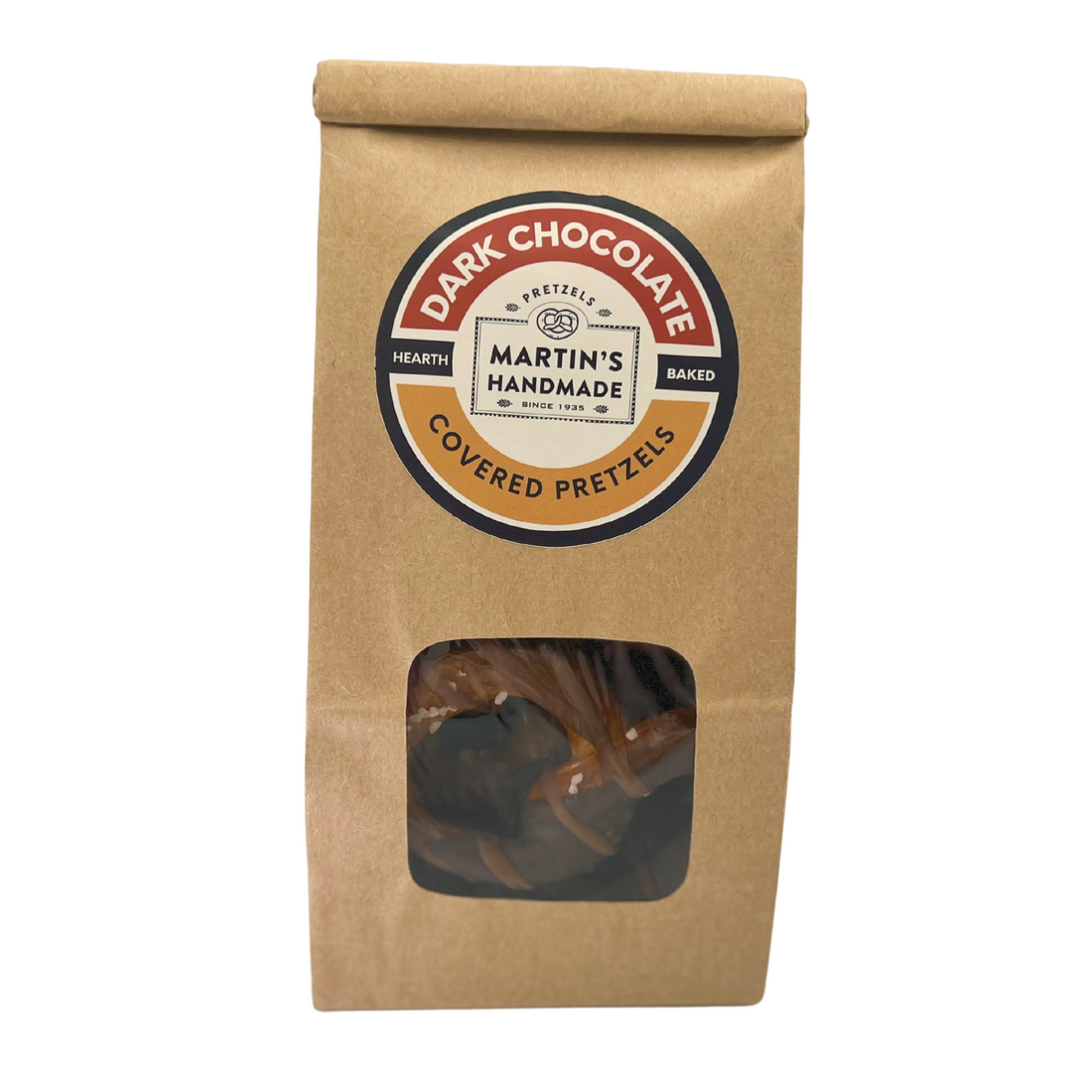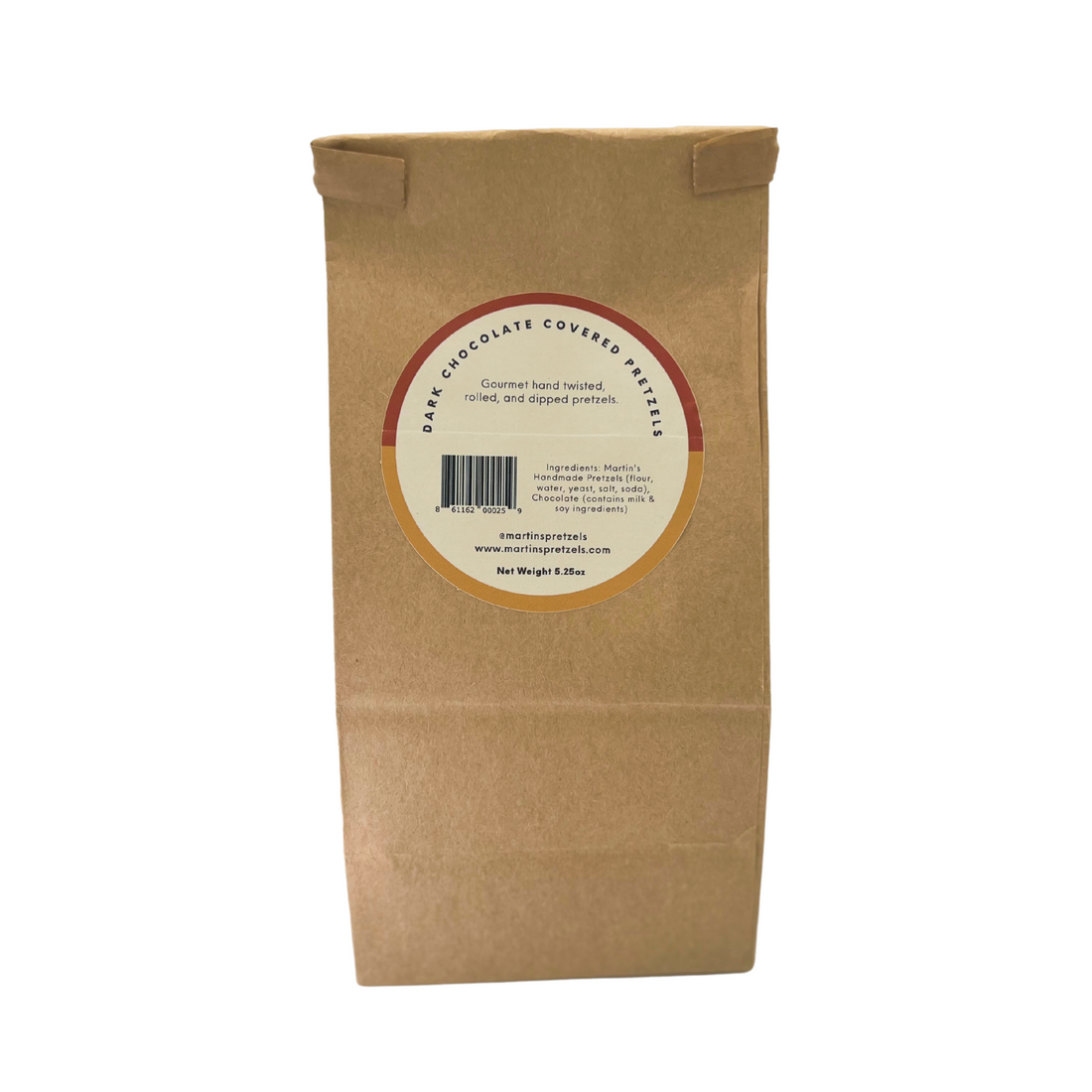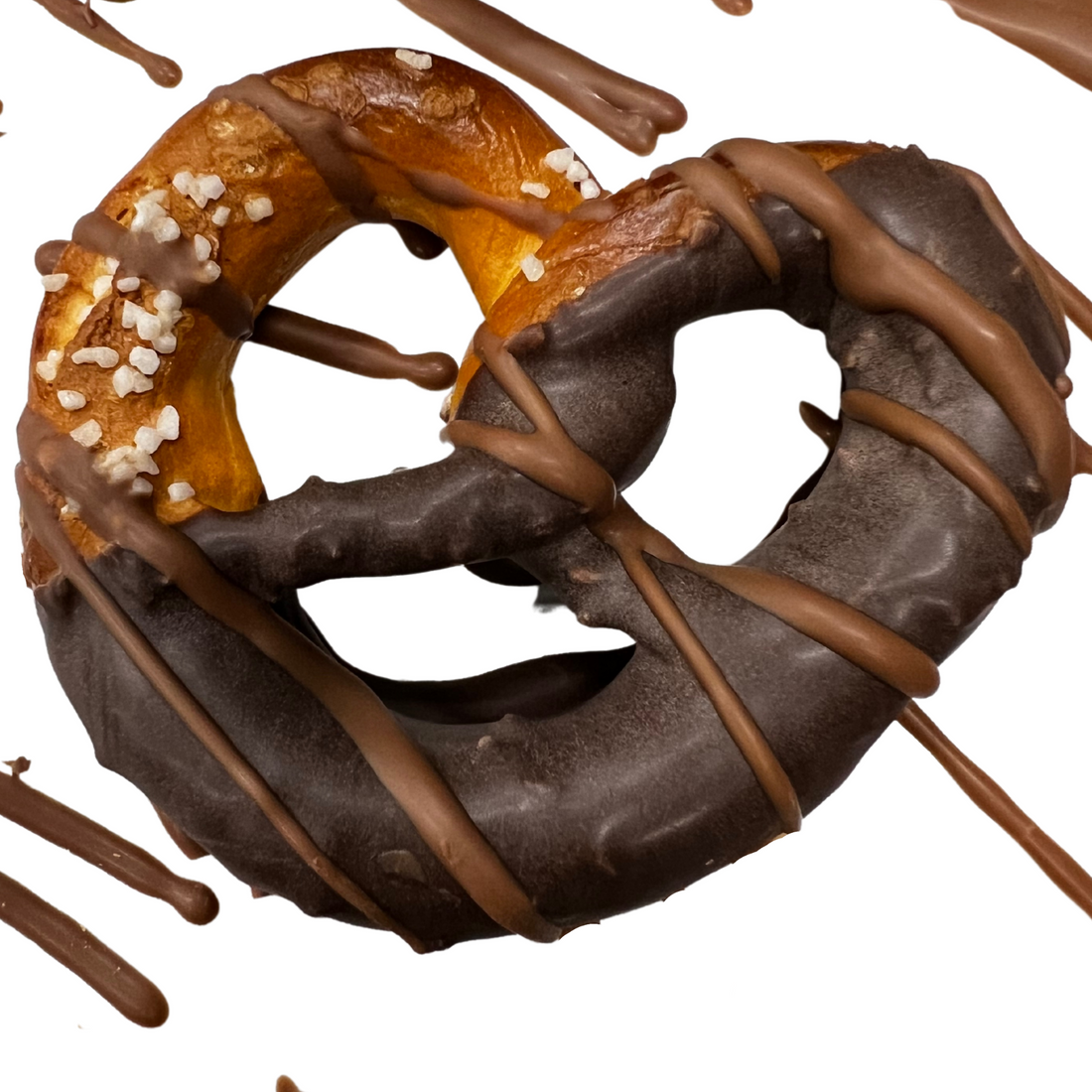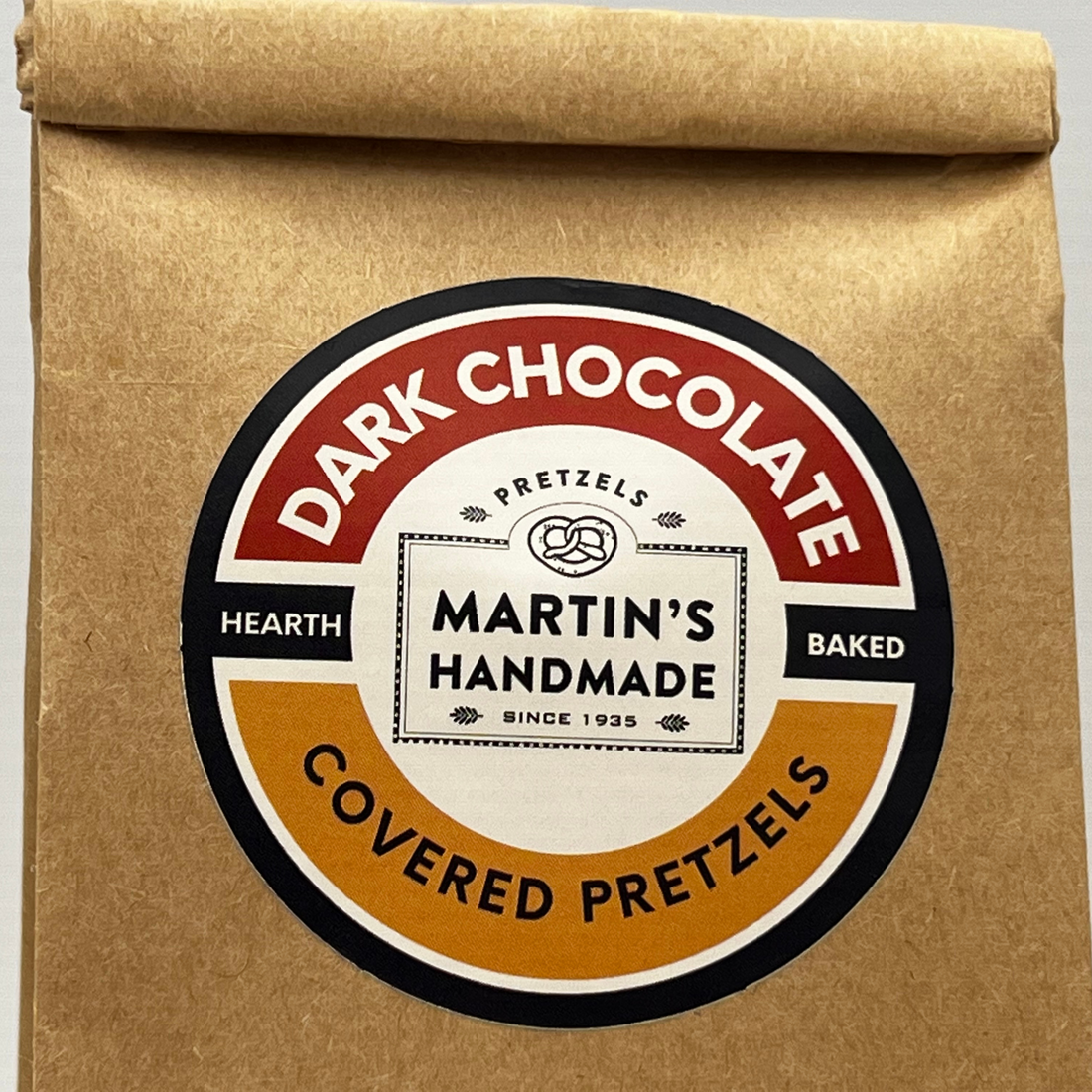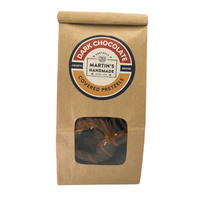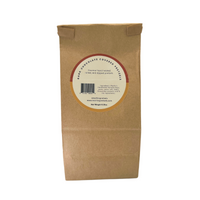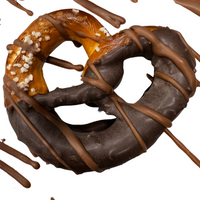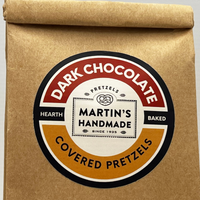 Hand-Dipped Dark Chocolate Covered Pretzels
Martin's Handmade Pretzels take a sweet turn, hand-dipped in high-quality chocolate. With a gourmet drizzle for an extra touch that demonstrates this unique handmade product.

They are packaged in a freestanding brown kraft bag with a clear window. Each bag has 5 pretzels, perfect for snacking, gifts, events, and more. The bags will be shipped in an insulated liner bag and a cold pack as needed.
All orders will be filled and shipped within 1-5 business days. 
If you have any questions about the status of your order, please contact us at: Hello@MartinsHandmade.com. 
ALL PRETZELS ARE PACKED AS WHOLE PRETZELS. Pretzels are fragile and will break with handling during transit. 
If you are ordering as a gift or need them to arrive mostly whole, we suggest choosing the smaller, 2.75 oz bag options as they seem to hold up better during shipping. For extra protection, order the gift tin or bucket. 
As we say at the pretzel stand, "You gotta break em to eat em!"
Surprisingly good!
Martin's Pretzels are very good. Who knew that, with a dip of chocolate, these pretzels 🥨 are transformed into a great sweet-salty treat. Like a lot of good food, you start with good quality ingredients, you're going to get something good. Makes me appreciate Martin's Pretzels 🥨 much more.
Simply Delicious
Dark Chocolate and Pretzels
Pretzels and Dark Chocolate
Martin's and Perfection
Unbelievably Delicious!!!
Hand-Dipped Dark Chocolate Covered Pretzels
The wrong pretzels were delivered.
I received Milk Chocolate instead of dark. I'm very disappointed. I like dark much better and enjoyed them very much in the past. I have emailed twice to try to get this resolved and have heard nothing in response. I love the dark chocolate pretzels but these (incorrect) milk chocolate ones not so much. If I got the correct dark chocolate ones this would be a five star rating. Disappointed in the customer service.
Chocolate pretzels
The chocolate covered pretzels are really good!! I would recommend them to everyone!