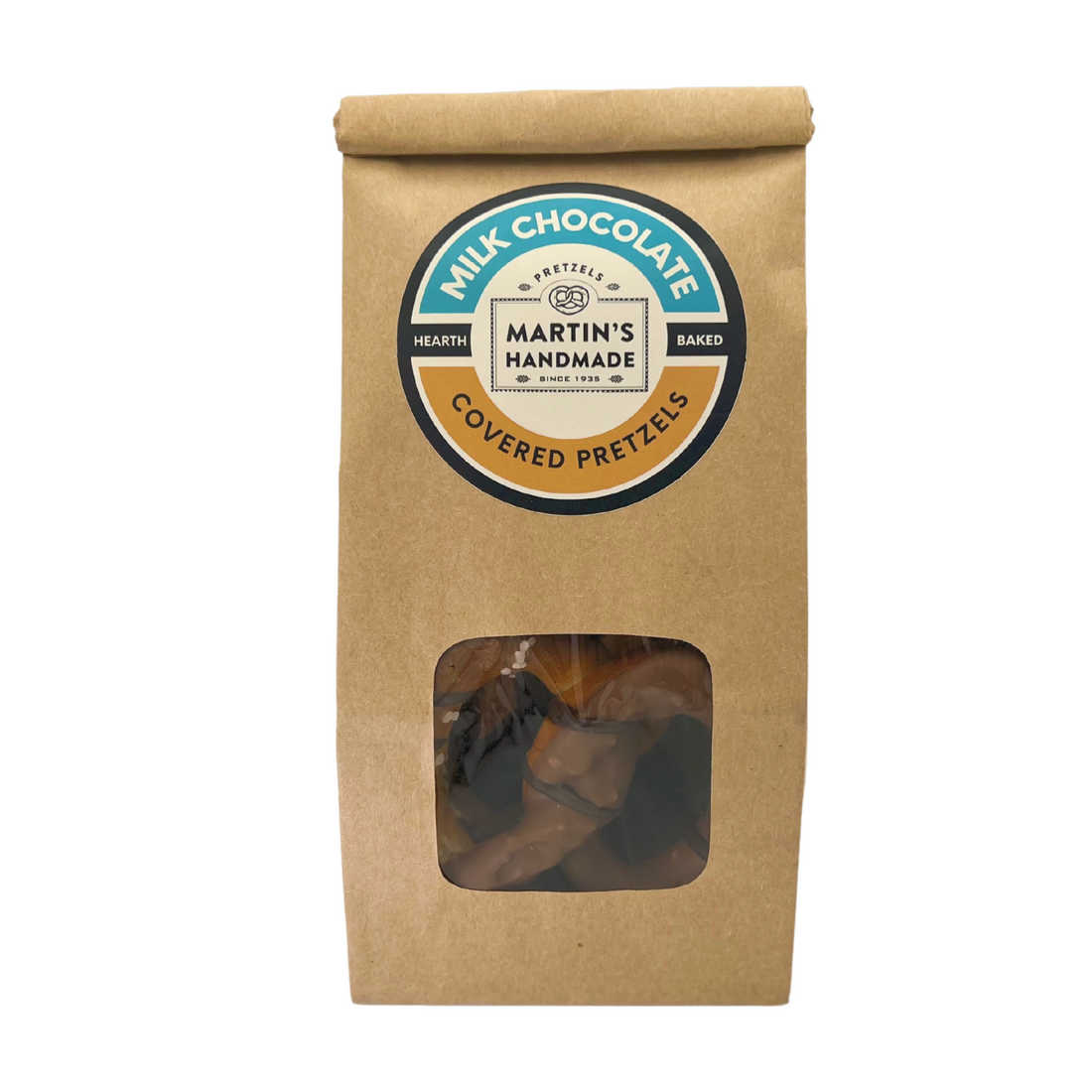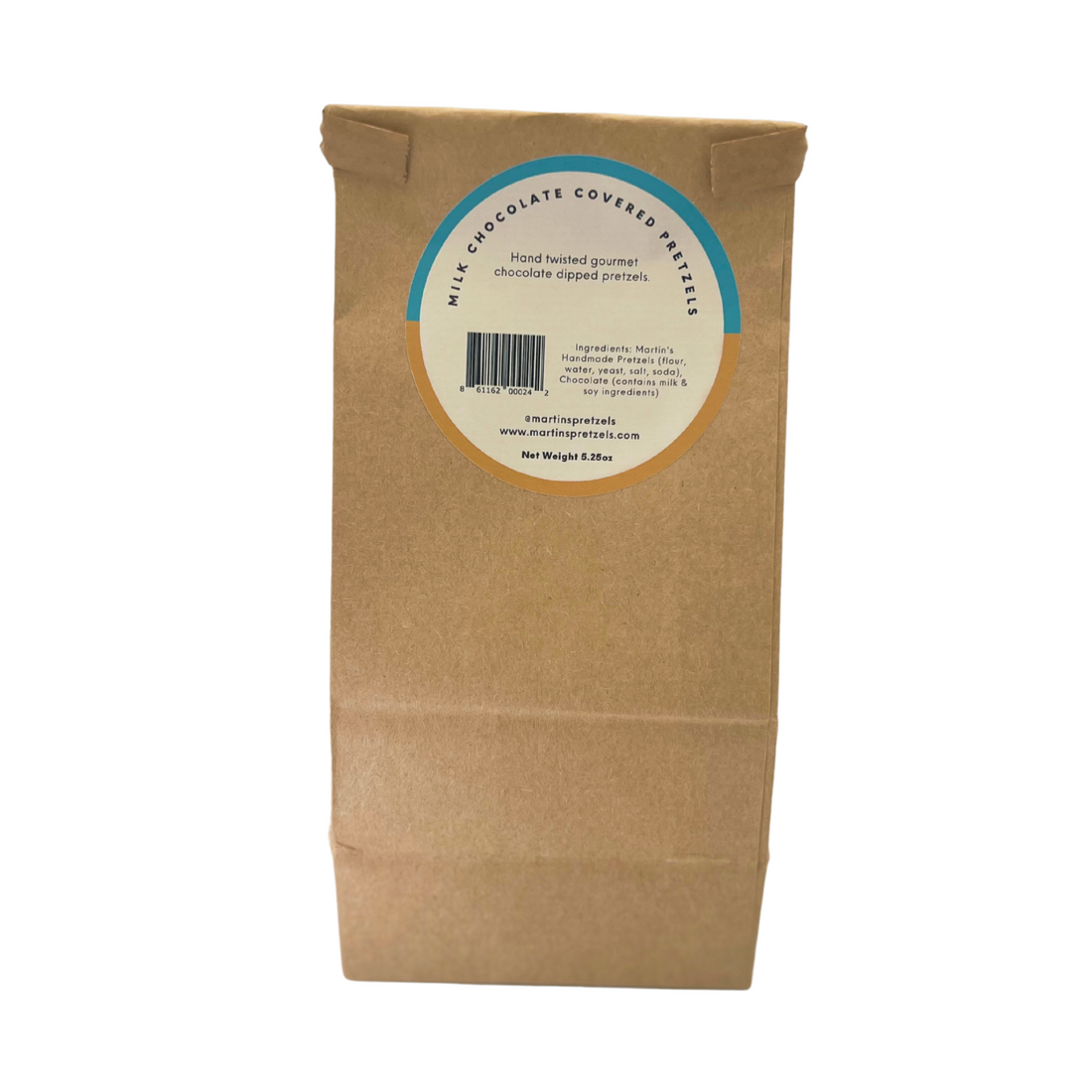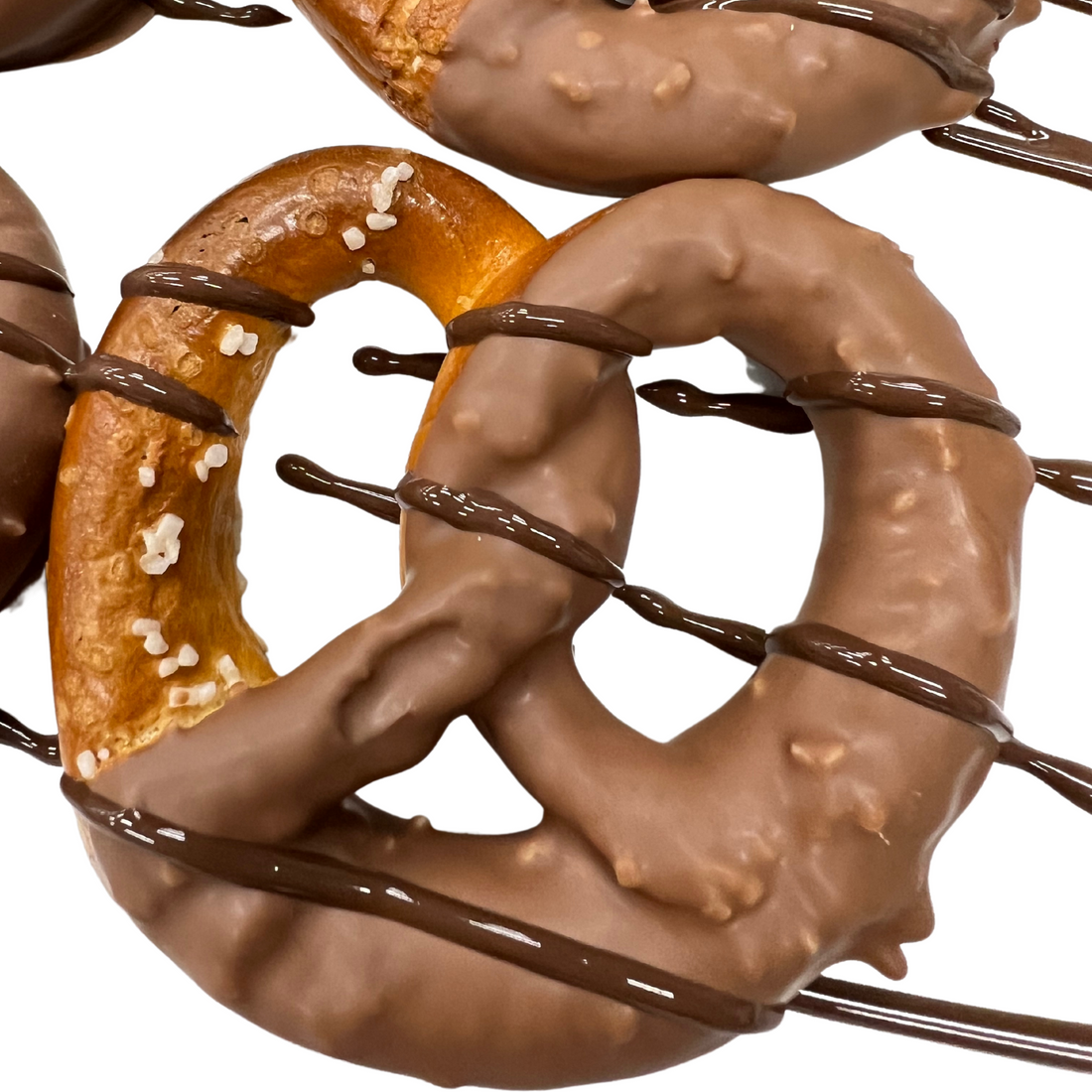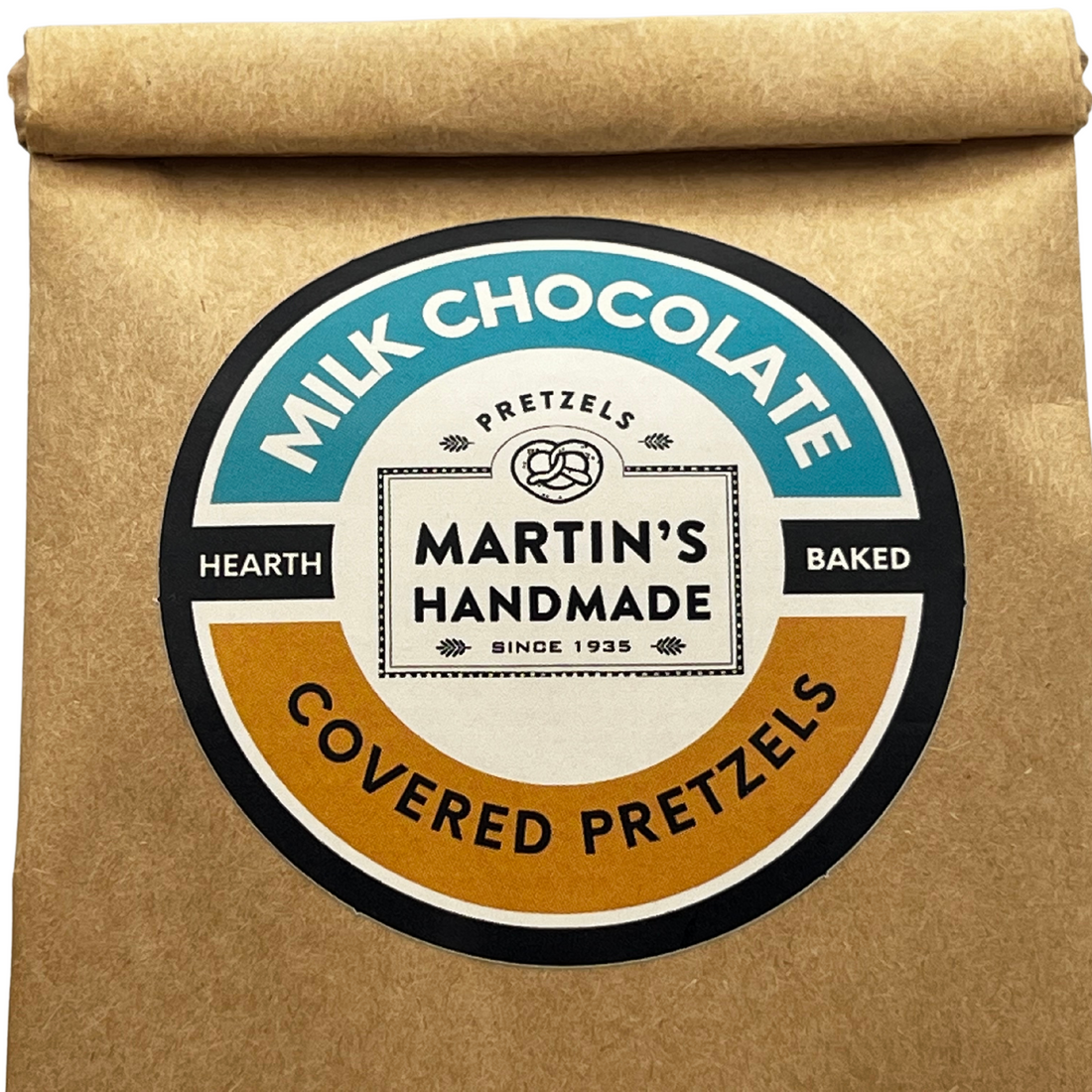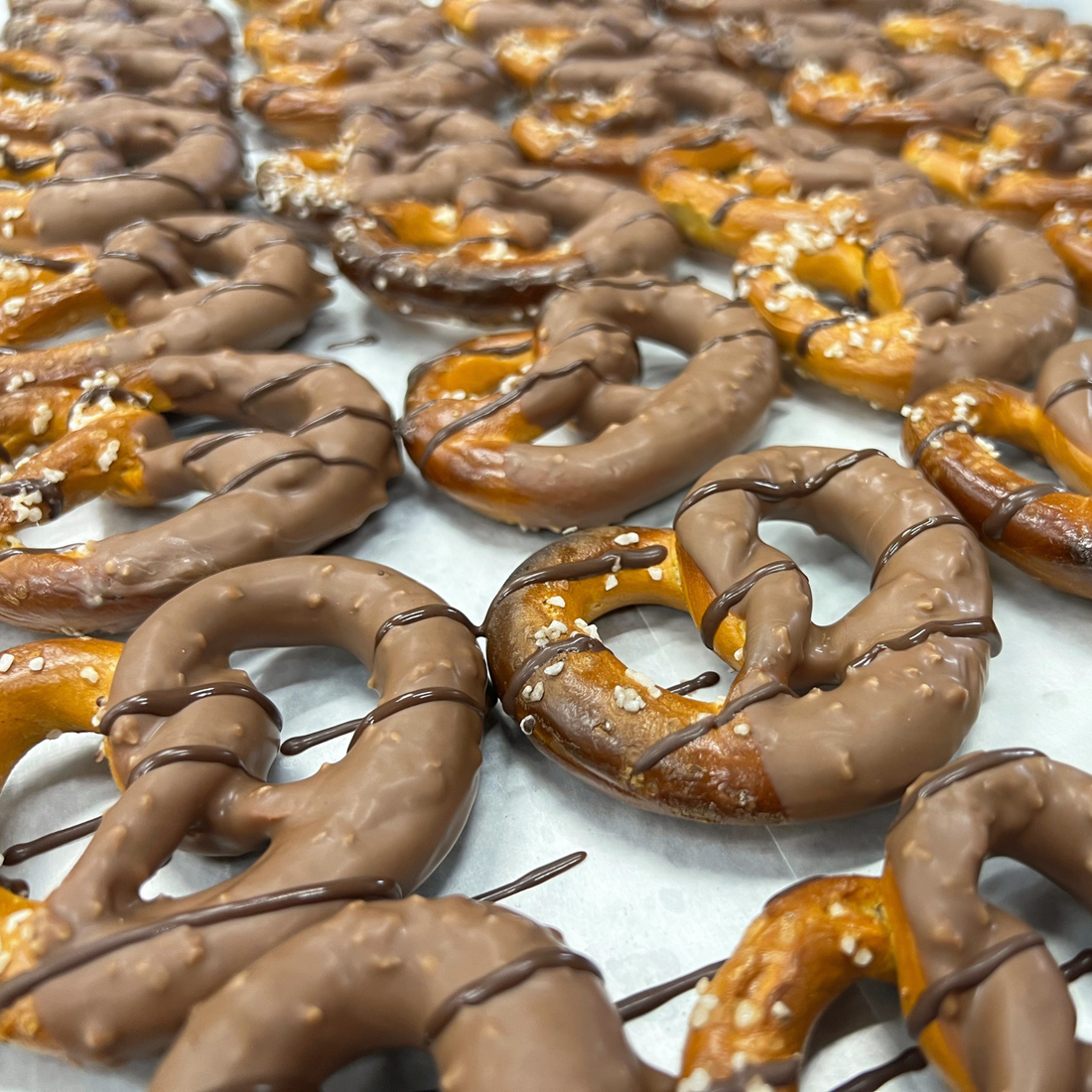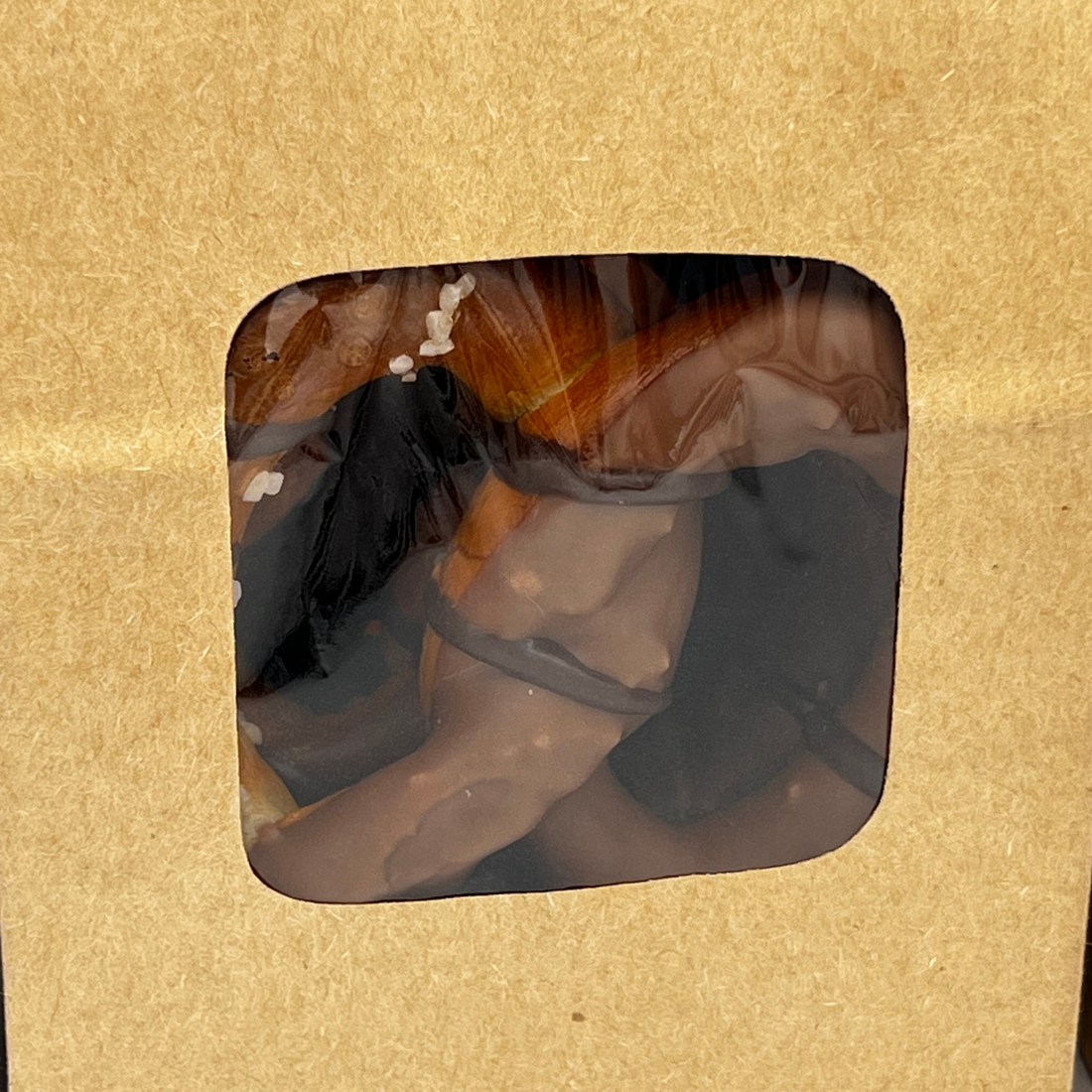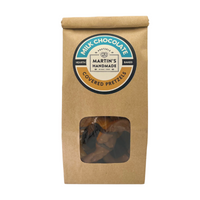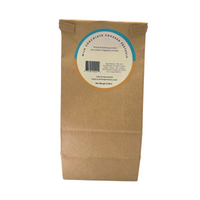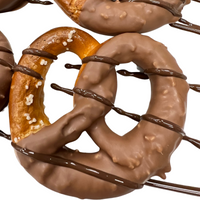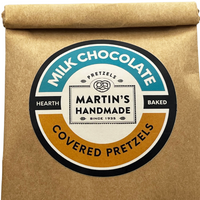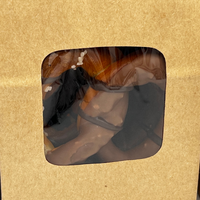 Hand-Dipped Milk Chocolate Covered Pretzels
Martin's Handmade Pretzels take a sweet turn, hand-dipped in high-quality chocolate. With a gourmet drizzle for an extra touch that demonstrates this unique handmade product.

They are packaged in a freestanding brown kraft bag with a clear window. Each bag has 5 pretzels, perfect for snacking, gifts, events, and more. The bags will be shipped in an insulated liner bag and a cold pack as needed.
All orders will be filled and shipped within 1-5 business days. 
If you have any questions about the status of your order, please contact us at: Hello@MartinsHandmade.com. 
ALL PRETZELS ARE PACKED AS WHOLE PRETZELS. Pretzels are fragile and will break with handling during transit. 
If you are ordering as a gift or need them to arrive mostly whole, we suggest choosing the smaller, 2.75 oz bag options as they seem to hold up better during shipping. For extra protection, order the gift tin or bucket. 
As we say at the pretzel stand, "You gotta break em to eat em!"
Delicious
Best chocalte covered pretzels ever !
Wow!
I usually like my pretzels to be pretzels and my chocolate being over there being chocolate. But the two together by Martin's were brilliant. And they got here very quickly!
These are delicious! Salty, sweet and perfect crunch. Love to give as gifts.
Best of Two Worlds
A great tasting pretzel half covered in chocolate. What's not to like. Could only be better if the whole pretzel was covered in chocolate.
Absolutely The Most Delicious!!!!!
The pretzels by themselves are outstanding.
Dipped in dark or milk chocolate, Sublime!!!!!