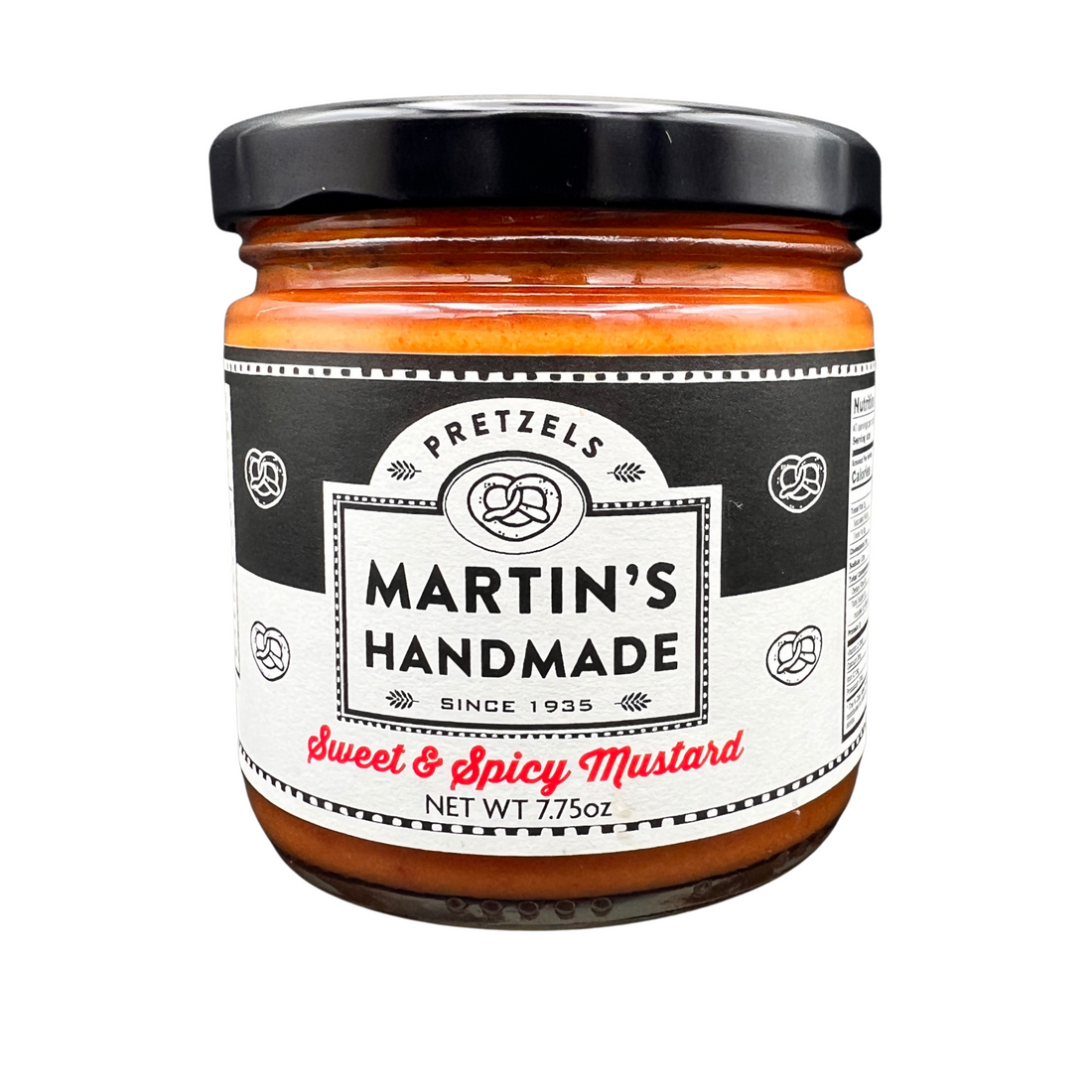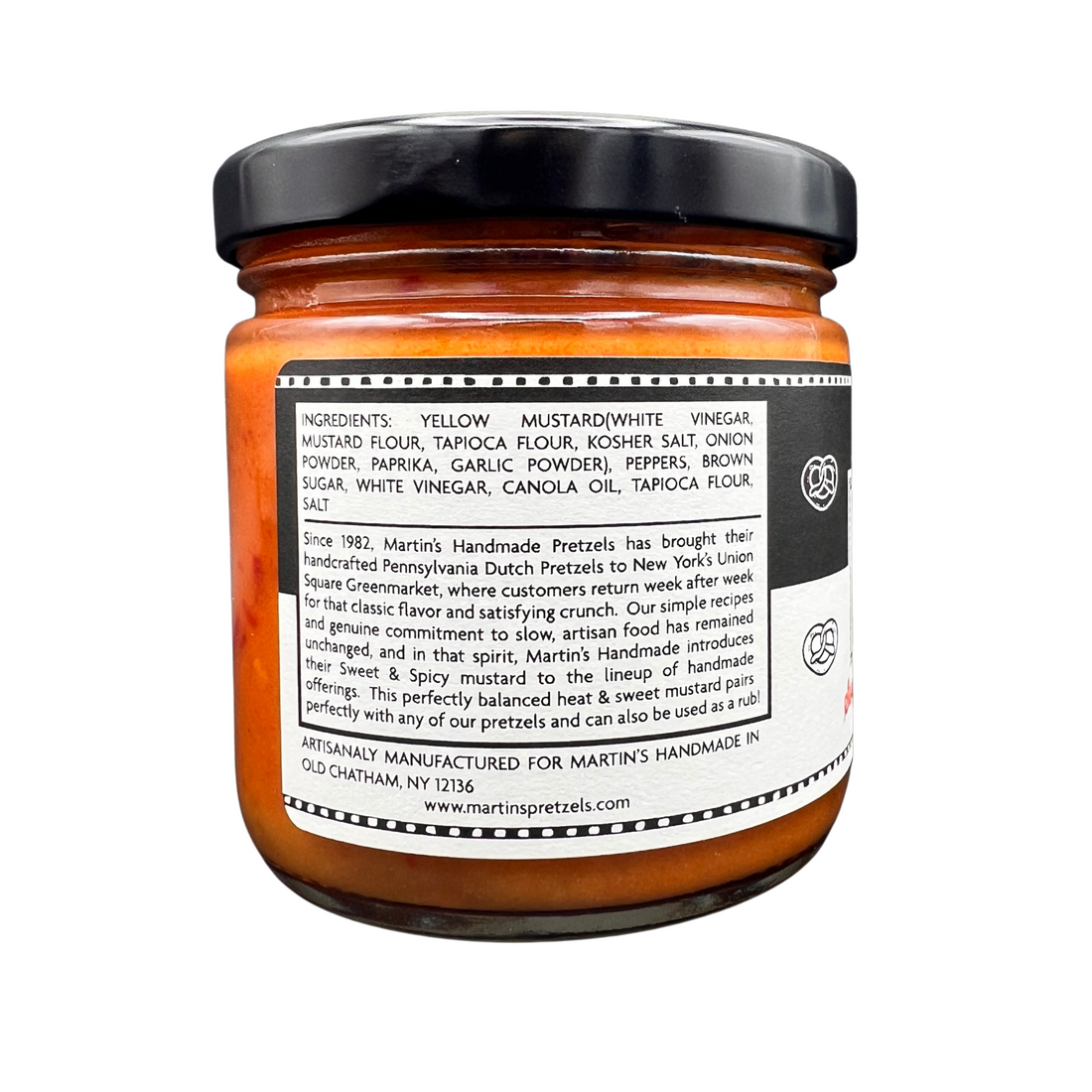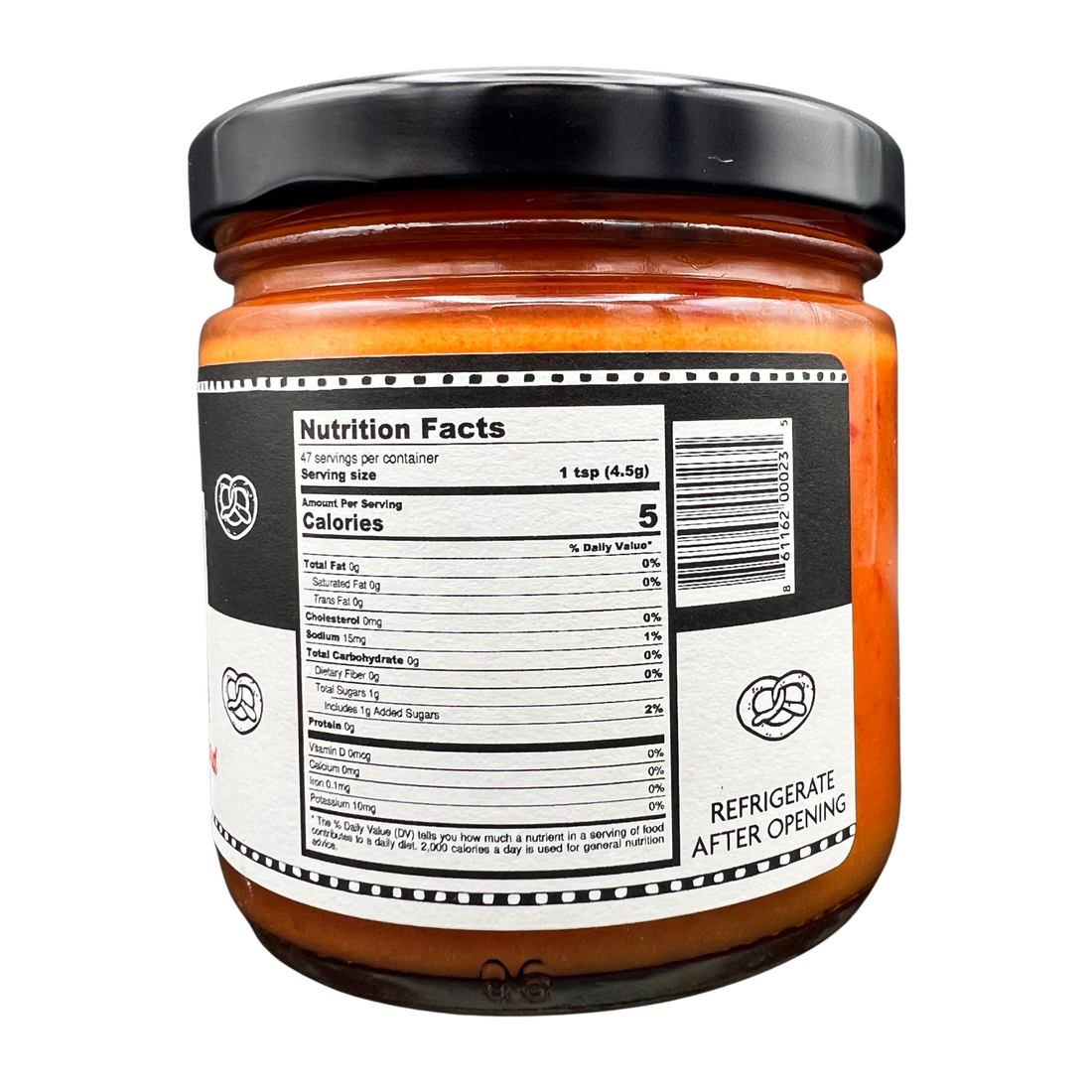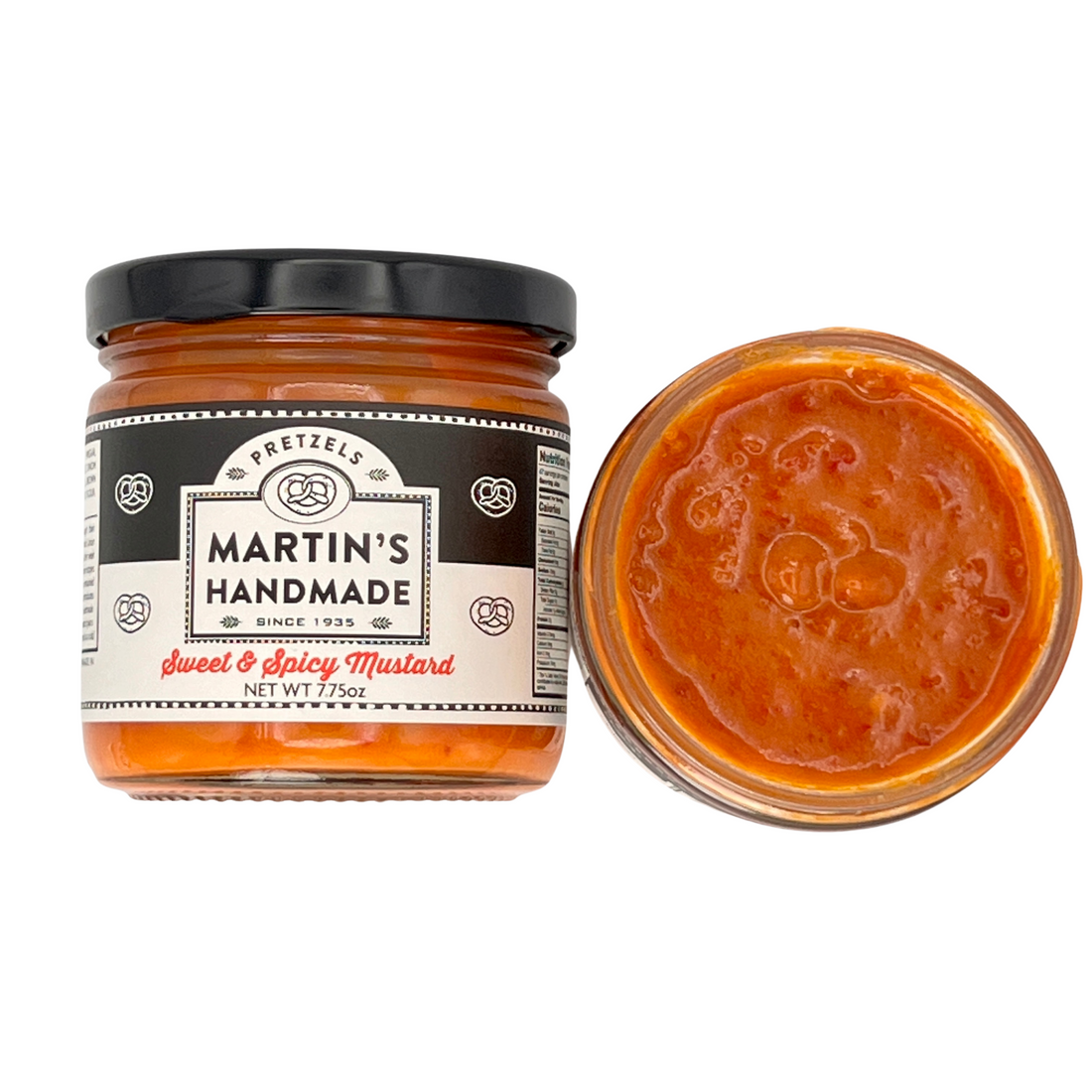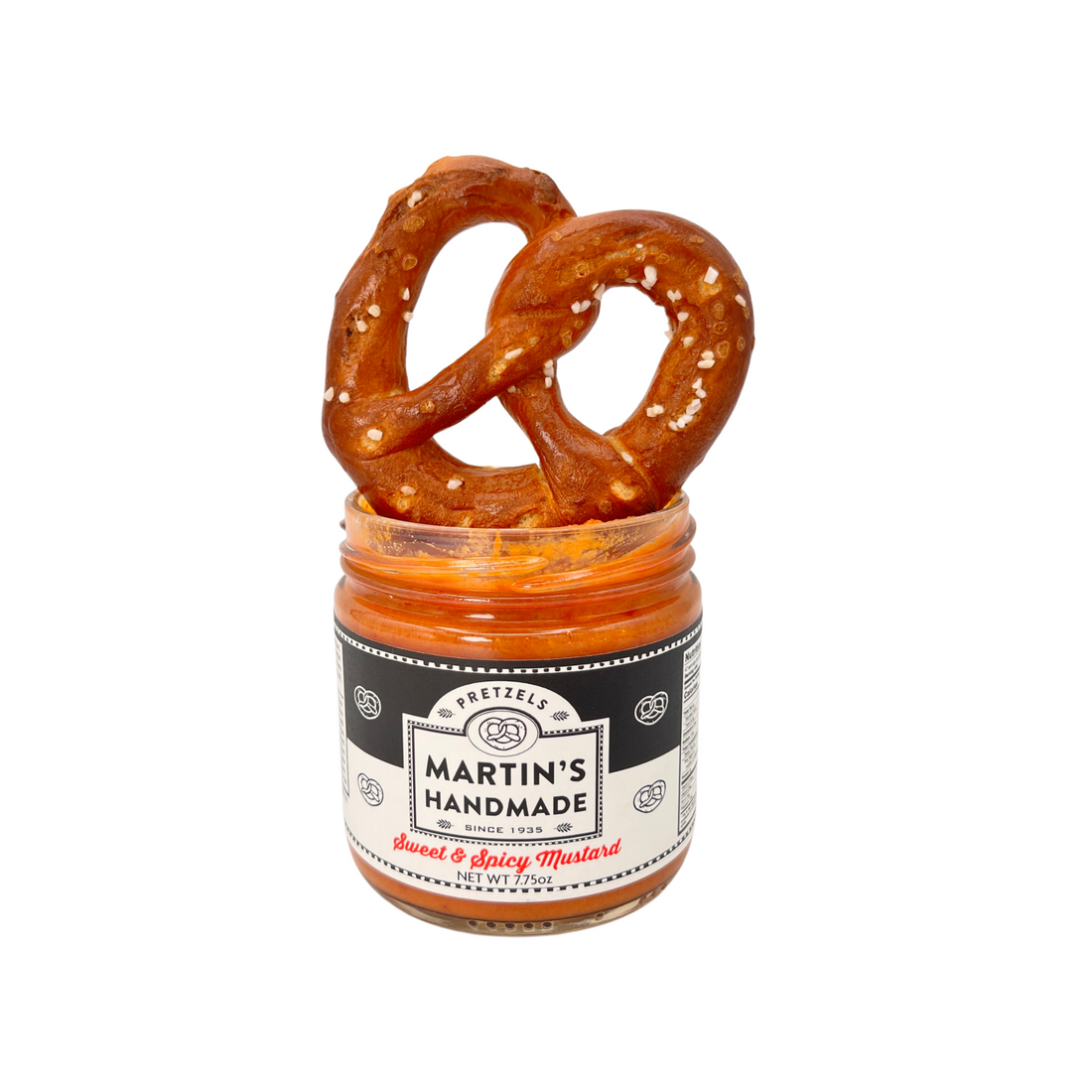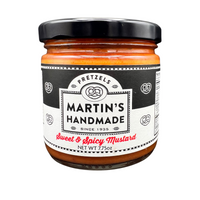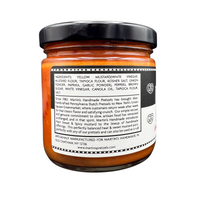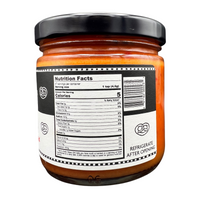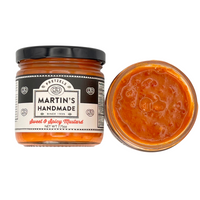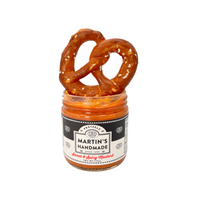 A perfect balance of sweet and heat, just like you remember.  Available in 7.75oz jars.
All orders will be filled and shipped within 1-5 business days. 
If you have any questions about the status of your order, please contact us at: Hello@MartinsHandmade.com. 
ALL PRETZELS ARE PACKED AS WHOLE PRETZELS. Pretzels are fragile and will break with handling during transit. 
If you are ordering as a gift or need them to arrive mostly whole, we suggest choosing the smaller, 2.75 oz bag options as they seem to hold up better during shipping. For extra protection, order the gift tin or bucket. 
As we say at the pretzel stand, "You gotta break em to eat em!"
A new kind of pretzel mustard
Just when I thought this was going to be just another mustard, it wasn't. From the reddish color to the minced peppers. It is delicious!